When I first started as a beauty editor, I was living the dream. Scrolling through makeup artists' Instagrams and scouring Sephora for the perfect red lipstick shades were simply just part of the day's work. All that time I spent developing a knack for research in journalism school paid off as I scrolled through page after page of predictions on 2022's beauty trends.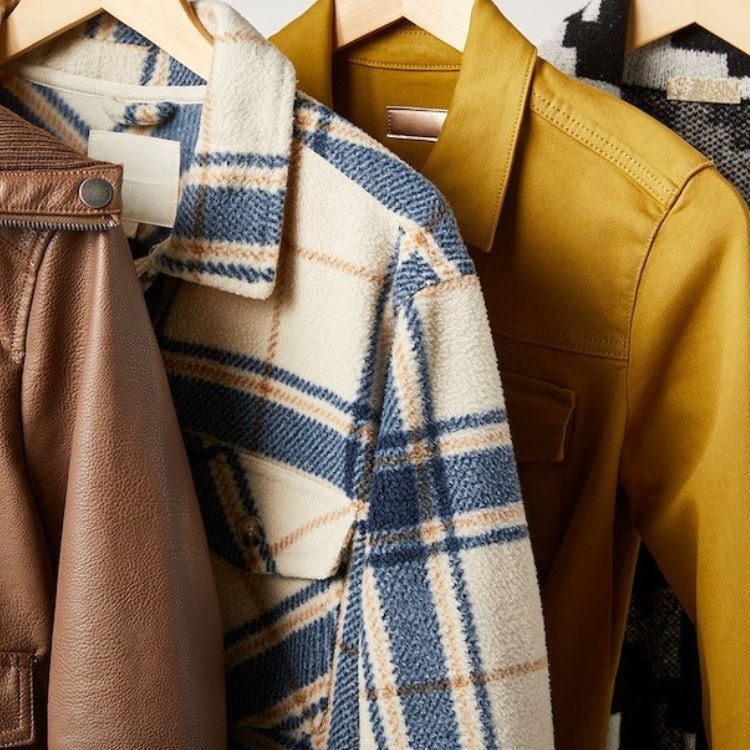 ...and it's wallet-friendly
After two years of uncertainty, worry, and—honestly—chaos, you'd think the beauty industry would be ready to throw on its proverbial sweatpants and say "screw it" for 2022. After the dumpster fire of 2020, 2021 became our generation's Gatsby-era, complete with the glitz and glamour of the '20s from head to toe (literally—2021 became the year of the glitter eyebrow). But with new variants and COVID concerns, we're heading into 2022 with a similar feeling of stress and fatigue as we did last year. So where will beauty go amidst it all? A healthy dose of the middle: a little more than March 2020 lockdowns but a little less than Hot Vax Summer.
Per retailers and brand owners, we'll see a continuation in the boom of color cosmetics, particularly in products that are long-wearing (mask-wearing is still a primary concern for makeup wearers). Haircare will experience what experts are calling a "skinification," wherein we put the same focus on our hair and scalp as we have on our skin. Products like scalp serums and scrubs and hair masks will continue to dominate. And we'll continue to see a spike in glamour—from nail gems to glittery eyelids to blinged-out hair accessories—as the second coming of the '20s rages on.
But to make it simple, we've compiled all the top trends you'll start seeing on your Instagram feed this year (and a little bit about how to get them at home). After a month's worth of hard-hitting research, we've got it: 2022's biggest beauty trends you can try at home.
1. '90s Lips
We started seeing this trend years ago, thanks to Kylie Jenner pre-Lip Kit days, but instead of more fully opaque, pinky nude shades, we're entering an era filled with brown lip liners and sheer glosses. This look naturally makes your lips appear fuller and is easy to touch up on the go. Opt for a brown two to three shades deeper than your natural lip color, but get creative on the gloss. A little shimmer or a light touch of color can go a long way.
2. Shiny Lids
After all that time at home, people will be headed out in droves, dousing themselves in everything shiny they can get their hands on, particularly eyeshadow. This can be created as a one eyeshadow look with one shimmery shade smudged across the entire lid, or you can get creative with a few different shades and liner (per Katie Jane Hughes above). Whatever you do, make sure it's shiny. Can you blame us? It is the '20s after all.
3. Slicked-Back Hair
Buns, braids, ponies, and more will get the slicked-back treatment this year. This is a great way to take your favorite updos and make them fancy again. To achieve it, make sure to use a gel or hairspray all over and smooth it down with a boar-bristle brush.
4. Soft Skin
2022 won't be all dewy or all matte—instead, we'll see an uptick in skin that is natural and smooth. It looks soft and satin, just like natural skin with a touch of moisturizer on. For this flawless look, use a natural finish foundation and set just the areas you need to cut down on shine with a finely-milled powder.
5. Nail Art
Nails are taking center stage in the beauty industry (I mean, even Harry Styles and Machine Gun Kelly put their names in the ring), and the boom will continue in 2022. Nail art had a major moment throughout last year with squiggles and line art at the forefront. This year, Pinterest predicts we'll see lots of Earthly influence, like geode and ocean patterns, as well as pearl and gem accents galore. We can also expect to see lots of at-home options, like false nails and nail art stickers.
6. Dramatic Liner
Winged eyeliner will never go out of style; it's the LBD of makeup, like a red lip. But we've seen various trends surrounding winged eyeliner over the past few years, ranging from bright colors to the fox eye. Any and all eyeliner will continue in 2022, but we'll see a rise in dramatic variations, particularly wings that extend much past the eye or wrap around through the crease for a '60s flare.
7. Embracing Natural Texture
Everyone on the spectrum from wavy to curly and coily friends, rejoice: 2022 will be all about you. You won't have to press your hair to get the biggest styles; they can all be achieved with your texture too. Everything from slicked-back buns to braids to half-up 'dos will look just as good (dare we say, better) on your natural texture. Keep your hair shiny and defined by using a curl definer cream and a lightweight oil on your ends.
8. The "Clean Look"
This is a relatively new trend making big waves on TikTok that we guarantee you'll see more of this year. It's basically the new version of "no-makeup makeup," involving very sheer and dewy skin, natural brows, light makeup, and tinted lip balm. It's a little bit more involved but has that "model-off-duty" vibe—not surprisingly, as it was developed to mimic the daily makeup of the Hadids, Kendall Jenner, Hailey Bieber, and more.
To achieve it, mix your daily foundation with some moisturizer for an extra dewy finish and less coverage. Then, add a touch of separating mascara and apply tinted lip balm to your eyes, lips, and cheeks.
9. Statement Hair Accessories
Hair accessories are the cure to second and third-day hair that just needs a little something. We also love them for taking your hair from day to night, styling in a pinch, and making an updo look super chic. But in 2022, we're taking them up a notch. We're talking layered headbands, stacks of barrettes, giant bows, colorful bobby pins—if it looks over the top, we want it. You can wear them with any hair texture or length too, making it versatile for everyone.