Out of all of my hopes and dreams in life, one of the simplest, most attainable that I hold near and dear to my heart is my desire to create the cozy fall reading nook of my dreams. In the spirit of the changing season paired with my inherent need to nest in my home, I have decided that this is the year I'll make my wildest desire a reality.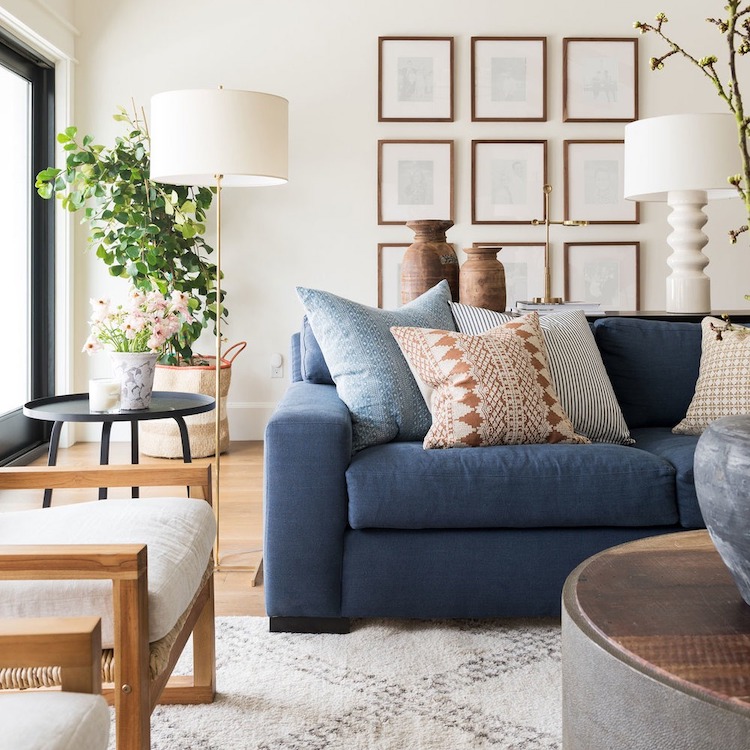 don't make the same mistakes I did
In lieu of having a dedicated reading space, I've gotten pretty creative with where I dive into a good book (upside-down at the foot of my bed, in the tub while soaking the day away, and wedged between two strangers on my way to work, to name a few). And while nothing can really stand in between me and a good read, the idea of building a dedicated space for me to get lost in a book, annotate the hell out of my pages, and stay up far past my bedtime really gets me going. If you, too, are looking for a sign to create a cozy fall reading nook you'll turn to time and time again, look no further. Here are six things you need to make it happen:
1. A cozy accent chair
If you're looking to create the perfect escape within your own home, start with a supportive and cozy accent chair that you'll have a hard time leaving. You know, the ones that invite you in for hours on end and serve as the perfect host while you get lost in a new page-turning read.
interior Define x The Everygirl
interior Define x The Everygirl
interior Define x The Everygirl
2. A side table to house books, nicknacks, and e-readers
Here at TEG, we take our reading game very seriously. We need all the help that we can get when it comes to housing our e-readers, chargers, pens, highlighters, and sticky notes for marking our favorite moments. Give a home to all of your reading accessories, your favorite mug, and your fall-scented candle with an end table that serves up an equal amount of both aesthetic and function.
Threshold with Studio McGee
3. Adjustable lighting
There's just something about cozying up with a book under dim lighting that makes me feel at home. Flip on the switch, find your bookmark, and get lost in chapter after chapter while being kind to your eyes.
4. Comfy throw pillows and blankets
Nothing says cozy like a chunky knit throw blanket and pillows to lean up against and prop your book on. For a perfect fall vibe, opt for dark neutrals that'll be as warm and inviting as that steamy romance novel that you've been dying to dive into.
5. Seasonal florals
To add a breath of life into your reading nook, reach for seasonal, earthy florals. In early fall, reach for autumnal florals like dahlias, eucalyptus leaves, and smaller blooms, and in late autumn, opt for botanicals that reflect the colors around you in tones ranging from jade to burgundy to burnt orange. Whether you opt for real or faux, you're guaranteed to add that little extra fall touch that you're longing for.
6. A set-the-mood candle
Nothing sets the mood for a night of reading quite like the flicker of a nearby candle, and we'd like to argue that fall candles are the warmest and most welcoming of them all, with scents of pumpkins and apple and cinnamon. Lighting one of these fall candles will definitely bring your reading session to the next level: