There's nothing worse than getting to the good part in your book and then having to get up and find a new spot because you can't get comfortable. Or having to pause mid-paragraph so you can walk across the room and turn on the light because it's getting dark. But you know what would solve both of those problems? Having a designated reading nook that's equipped with everything you need for a cozy, interruption-free reading session.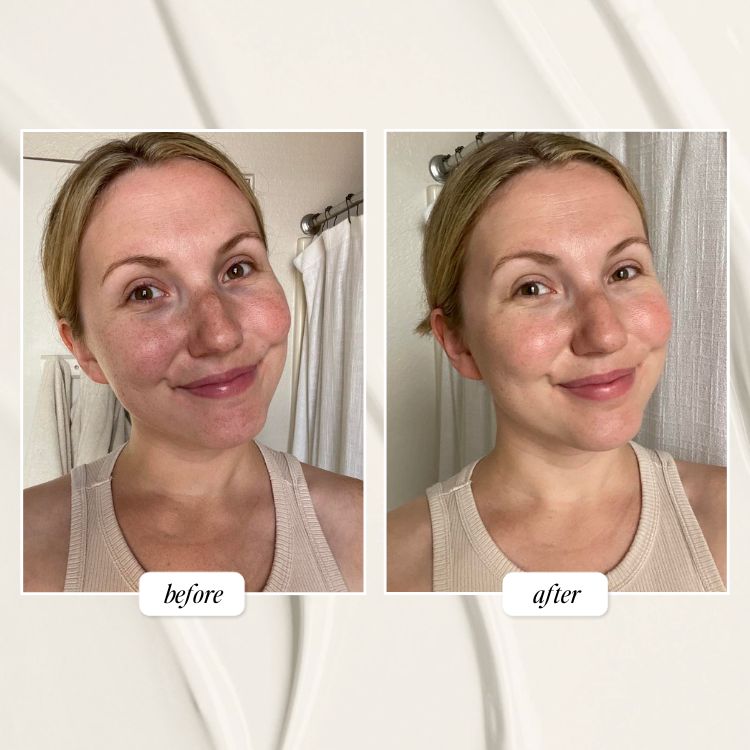 Luckily, it's actually pretty easy to create your own cozy corner where you can get lost in a book, annotate to your heart's content, and stay up way past your bedtime. Truly all you need is a comfy seat, good lighting, and a spot to set a beverage or light a candle. If you need some inspiration to get started, we've rounded up 10 of the coziest reading nooks we could find and broke it down so you can easily get the look, too. Here's all the inspiration you need to create the ultimate reading nook this fall:
1. Simple Corner Reading Nook
This reading nook follows the classic chair-lamp-side table formula to a T and makes simple look so good. You could easily re-create this setup in an empty corner of your bedroom, living room, or even a hallway. Hang some art behind your chair to help define the space, and choose a swing-arm lamp for adjustable lighting.
2. Built-in Reading Bench
If you're lucky enough to have a built-in bench like the one in this living room, take full advantage by transforming it into a cozy reading spot. Soften the bench with a cushion and a few throw pillows, then add some lighting for after the sun goes down. The sconces shown here work perfectly because they're mounted directly over the seating area and can be adjusted as needed for better light.
3. Small-Space Reading Nook
If you don't have a ton of room to spare, take notes from this small yet cozy reading nook. Tucked into a corner of the room, it includes a petite armchair, a comfy pillow and throw, and a small side table that's just big enough for a candle and a couple of decorative items. The mirror leaning on the wall behind serves dual purposes: it helps make the space appear larger and reflects light to brighten it up.
4. DIY Reading Nook
If your home doesn't currently have any built-in features that lend themselves to a reading nook, why not create your own? This cozy reading spot, for example, used to be a dry bar before it was transformed. Closets are another area that would make a great DIY reading nook! Admittedly, this type of project would take some skill in the DIY department, but you could also skip the built-in elements and simply bring in a bench or ottoman and hang shelves for a similar look.
5. At-Home Library
This at-home reading area is giving full-on library vibes, and we're here for it. Having a full wall 0f built-in shelving is obviously a plus here, but if your home is lacking in that department, don't sweat it. You can fake a similar look by lining up bookcases side-by-side along a wall. Then just add a comfy chair, a floor lamp, and a basket full of cozy blankets to create your own reading sanctuary.
6. Cozy Reading Spot
If you're looking for the ultimate spot to curl up with a book on a rainy day, this is it. Instead of a basic accent chair, this reading nook features a large, plush chaise lounge, which provides plenty of space to settle in and kick up your feet. A slim floor lamp is easily within reach, and a gallery wall of art behind makes the whole space feel extra personalized and cozy.
7. Window Reading Area
A large picture window is the perfect spot for a reading nook because you'll have great natural lighting during the day. This one is framed with light, gauzy curtains that create a dreamy look while also offering some privacy. For reading after the sun goes down, bring in a table lamp or wall sconce that you can easily flick on for extra light.
8. Styled Reading Nook Shelves
Books aren't the only way to decorate a reading nook. If your space has shelves, fill them with vases, picture frames, and small tchotchkes interspersed with your favorite volumes. It'll create a layered look that shows off your personality as well as your love of reading.
9. Reading Lounge Chair
A great piece of furniture can make a reading nook out of an empty corner, and this space is a prime example. The gorgeous green velvet chaise sets the stage, while a small side table and floor lamp round out the nook with extra function. The short height of each of the elements ensures the space doesn't feel cramped, despite the sloped ceilings.
10. Wallpapered Reading Nook
Not everyone has stunning bay windows in their home, but if you do, we can't think of a better make to make use of that space. A daybed piled with pillows plus a gorgeous wallpaper pattern makes this a truly stunning spot for reading. The windows provide plenty of natural light during the day, and at night, the sconces are easily within reach for extra lighting.