Whether it's barbecuing on a patio while drinking rosé or lying on a beach with a good read, summer was made for indulging in the greater joys of life. It's easy to ditch the gym when the weather is nice or forget to drink enough water when you're busy hanging with friends, but a summer of wellness doesn't mean you have to stick to your same healthy routines; it just means adjusting based on what your body needs for the season.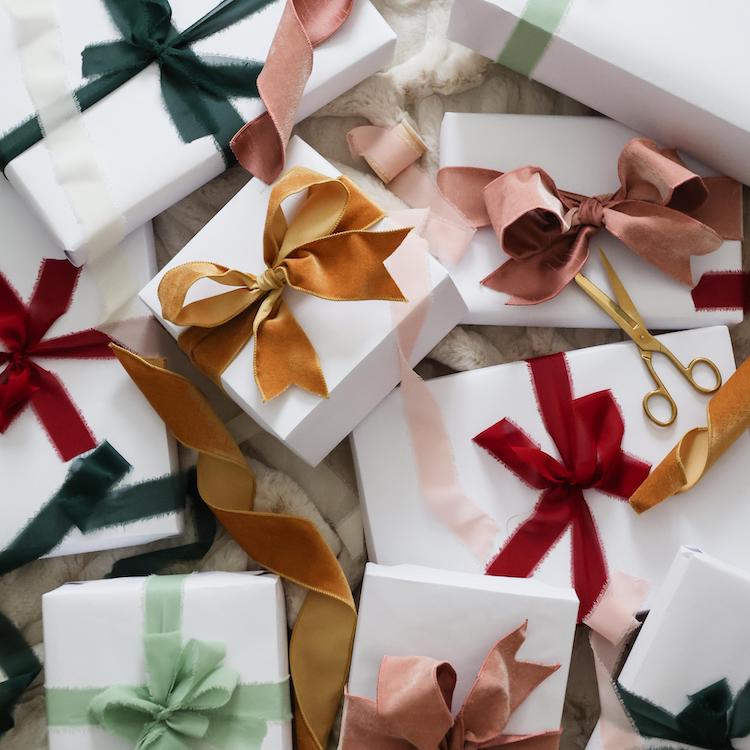 the perfect gifts for everyone—and we mean everyone—on your list
The good news is that having your healthiest summer ever also means having your best summer ever. We're not here to give a list that takes away from enjoying everything summer offers; this checklist is here to enhance every moment, so you can soak up the sun and head into fall feeling better than ever. Here are 15 ways to have the healthiest (read: best!) summer yet.
1. Exercise outdoors
If the sun is shining, you might as well be soaking it up. Summer is a great time to take your workouts outdoors, whether it be running, playing tennis, doing yoga in the park, or hiking. You'll not only be breaking a sweat but also soaking up vitamin D and getting the fresh air your body is desperately craving after a long winter indoors.
2. Protect your skin
SPF should be your best friend this summer, and—lucky for us—there are some amazing brands to choose from that are lightweight and perfect for everyday wear. If you haven't already, start incorporating sunscreen into your daily skincare routine. After all, UV rays are stronger than ever, and we all want to maintain flawless, glowing skin year-round.
3. Eat in season
Not only is eating in season more nutritious, but it's also more affordable and leans into what your body is craving. This summer, choose fruits and vegetables such as strawberries, peaches, cherries, cucumbers, corn, beets, and radishes. You can even go one step further and shop for it locally.
4. Shop locally
Ditch the grocery store and hit up the local farmers' market instead. Summer is the best time to find fresh and local produce that usually tastes better than store-bought varieties. Shopping locally also means you get to support your community too.
5. Take a vacation
It's time to put that PTO to good use. Everyone needs a vacation, and this summer, actually take one. Whether it's a month-long trip or a weekend getaway, take some time to relax and unwind. Mental health is just as important as physical health, and taking some time away from your busy day-to-day schedule is necessary for overall well-being.
6. Hydrate
If you achieve one thing on this list to have a healthy summer, let it be this one. Drinking water can sometimes feel like a chore, but it's so important to hydrate, especially as the weather gets warmer. You can even try adding fresh mint, lemon, strawberries, or cucumbers to boost the flavor and nutrients.
7. Stretch more
Stretching is a highly underrated activity that we should all be doing more of and not just after workouts. Stretching can not only help strengthen your muscles and reduce the possibility of injury, but it can also help with digestion. Try taking 10 minutes every day to stretch and slowly see the difference it makes in your body.
8. Upgrade your cocktails
Who doesn't love a summer cocktail? You can find me on a patio with a glass of frosé all summer long. But this season, try upgrading your summer cocktails by opting for vegan and organic wines, less-sugary cocktails, or even a mocktail to imbibe sans guilt. You'll wake up Sunday morning hangxiety-free.
9. Try a new hobby
Always wanted to take a painting class? Or maybe try your hand at Pickleball? This summer, start a new hobby—something you've always wanted to do but never got around to. A healthy summer is all about balance, which means prioritizing time for yourself and pursuing passions, interests, and new adventures.
10. Buy a swimsuit you love
This summer, find a swimsuit that makes you feel confident because beach days should be something you look forward to and not something you dread or stress about. But swimsuit anxiety is real, and the #1 way we can combat it is by loving our bodies more, so make it your mission to find the swimsuits that make you feel as amazing and confident as you already are.
11. Unplug from tech
If there was ever a time to unplug from our phones and computers, it's during the summer. Try spending a whole day without social media, and plan to read a book at night before bed instead of watching TV. Bottom line: Take some time to live in the moment (hello, mindfulness) and away from screens.
12. Exfoliate
Whether you wax, shave, laser, or simply spend a lot of time outside in the sun, our skin can become very dry in the summer. Taking the time to exfoliate can help lock in moisturizer and reduce the redness and bumps that may come from the many things we do to our skin. Our skin is our largest organ, so we gotta give it extra TLC!
13. Start an herb garden
Embrace your inner green thumb this summer and start an herb garden, no matter the size of your home and whether or not you have outdoor space. Adding a couple of sprigs of fresh mint you've grown yourself to a salad or cilantro for tacos will make you feel like a proper chef.
14. Switch up your coffee order
Sure, it's iced coffee season, but instead of just switching your latte from warm to cold, try switching up the add-ons. An ingredient like cinnamon is full of antioxidants, and collagen is great for hair, skin, and nail health. Go the extra mile and make your cup of joe even healthier by brewing your own and opting for a dark roast coffee made from organic Arabica beans. Soon, you'll be bragging about your DIY java or coffee order to everyone.
15. Manifest your healthiest summer ever
Having your healthiest summer ever comes down to embracing a positive mindset. Write down all the ways you will have a healthy summer (adopting some from this list and adding your own). Once you get clear on how and why you want to manifest a healthy summer, there's no stopping you from living the best one yet.