If there's one thing I did in 2019, it was shop. To say that I shop for a living is basically an understatement. There were days in 2019 that I spent more time scrolling through the Nordstrom site than Instagram, Twitter, and Facebook combined. And while I've found some absolute duds (a $7,000 coat with an attached blanket comes to mind), I've also had the opportunity to try some incredible brands that are totally shaking up the plus-size market. For so long, plus-size clothes were, to be frank, absolutely atrocious. Finally, 2019 saw gorgeous plus-size garments, from wear-everywhere jeans to statement coats to cozy sweaters.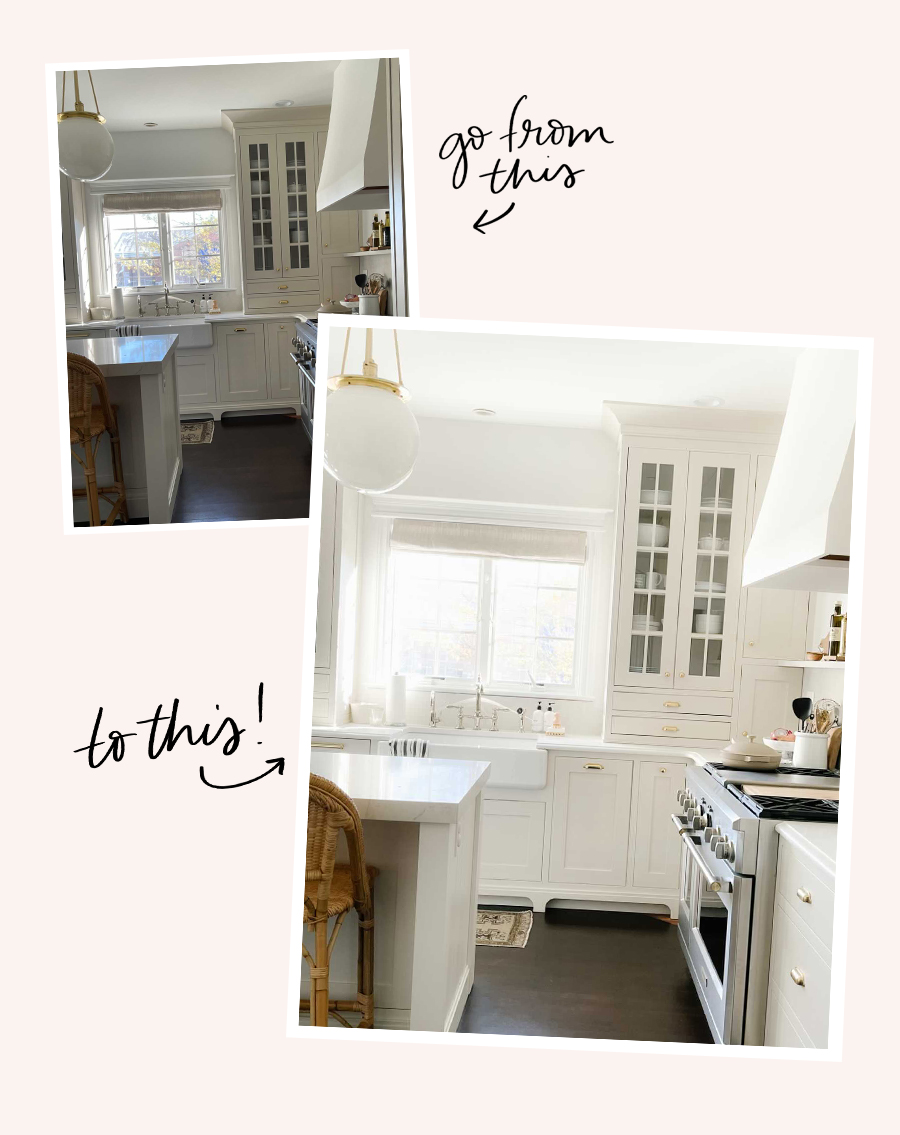 NEW! The Everygirl Presets for One-Click Editing
We just launched mobile Lightroom presets, available for download right now! A beautiful photo is literally just a tap away. And with nine different styles from moody to ultra bright, you'll have endless editing options.
GRAB THE PRESETS >
After going through everything in my closet, I picked out the best plus-size brands and lines of the year. Whether they just released in 2019 or they've consistently delivered this year, these brands have plus-size fashion totally figured out. After trying and reviewing dozens of clothing items in 2019, here are the brands that get our seal of approval.
When Anthropologie's plus-size line released, I honestly lost it. I worked retail at Anthro in college, and while I always just-barely-sorta fit in their straight-sizes, I knew that a full plus-size line would be an amazing addition to their brand. Anthro gave us almost everything we wanted in its initial A-Plus launch; the sizes ranged from 14 to 26, most items in their spring collection onward were available in plus-sizes, and a limited number of stores began carrying plus-sizes. Now, Anthro offers free returns on plus-sizes when you order online, or if you order inside a store, you get free shipping!
Aside from those reasons stated above, Anthropologie's plus-size line has become a favorite of mine almost entirely because the cuts and shapes are created with a plus-size body in mind. Not to mention, they didn't just give us a small sampling of options; almost every item they come out with now has a plus-size option available to purchase online if it isn't in the store. The clothes are cute and range from comfy basics to statement pieces like fur jackets, maxi dresses, and wide-leg trousers.
As much as I love brands that cater to all sizes, there's something nice and comforting about a brand entirely dedicated to helping the plus-size market. Straight-size women have hundreds of brands for just them; I'd say it's time for plus-size women to get the same opportunity. Since its launch in 2014, Eloquii has consistently provided plus-size women with workwear, evening wear, swimsuits, and casual clothing that fits like a dream in sizes 14 to 28.
When I was coming up with this list, I thought about everywhere I shopped this year, and when I initially thought of Forever21, I wasn't sure. Then, I went into my closet and actually looked at everything I've bought from there this year (and it was a lot). While I don't have amazing luck with their bottoms sometimes, I find F21 has the best selection of going-out tops at an affordable price point, hands down. If I have a date, a special event, or any kind of fun, evening outing coming my way, I pretty much always run to F21 first. While it most certainly is fast-fashion, the trendy pieces still hold up for a while in my closet; I still have a bodysuit from freshman year of college, and I'd be lying if I said I don't still wear it sometimes.
This brand had always been on my wishlist, and I finally tried it in 2019. To the surprise of no one, I have become fully obsessed. Their leggings are made with a fabric I don't even know how to describe; it's thin, but it never looks see-through. They're great for working out, just lounging around the house, or doing errands. Their size range goes up to a 6X — something other activewear brands should get onto ASAP. Not to mention, the environmental sustainability model their brand has set forth makes spending a little extra on my favorite leggings and sports bra combos a little easier; I can tell that I'm putting my money toward both a good product and a good brand.
ASOS has been a staple for plus-size women for a long time. From their in-house ASOS Design collection to Boohoo, Missguided, River Island, and other U.K.-based brands, you're bound to find whatever you're looking for if you just sift through the offerings on ASOS. On top of clothing (I love ASOS for coats and dresses for all occasions!), they also have accessories for plus-size women (such as belts and necklaces with longer chains) as well as lingerie, sleepwear, and wide-fit shoes and boots. Anytime someone tells me they're looking for a specific item, I send them to ASOS.
Good American has been on my "favorite plus-size brands" list for quite a while (their jeans are tres magnifique!), but they continuously stay there because they're constantly adding basics and trends to their collection, all in the same inclusive sizing that's made their brand a staple for plus-size women. If you're looking to add a quality pair of jeans to your collection, look no further. My GA jeans are my absolute favorite, and it's a purchase I would gladly make again.
Although I was frustrated to find Madewell doesn't have their plus-sizes in store, I've loved everything they've offered online. Almost everything in their line comes in plus-sizes, and it's the same, cute, trendy Madewell everyone knows and loves. Their items are practically universally flattering, and I find that they actually run a little big, meaning as a typical size 18, I generally wear an XXL (which is sold in stores sometimes!).
Rihanna, kills. it. every. time. And Savage X Fenty is no exception. Ever since I tried SavageX's lingerie, I don't think about buying from pretty much anywhere else. The bras and underwear fit true to size, with sizes ranging from 32A to 46H and XS to 3X. Everything is both cute, comfortable, and sexy. Along with bras and underwear, SavageX has a variety of lounge and sleepwear in the exact same size range.