You know when you spend all day in the sun and all you want to do is take a long shower, put on loungewear, and lay on the couch? What about the rainy summer days when there is nothing else to do except be lazy or the Sundays when you need to stay horizontal because you had one too many drinks at an outdoor concert the night before? All of these have one thing in common: They are all the perfect time to watch summer movies.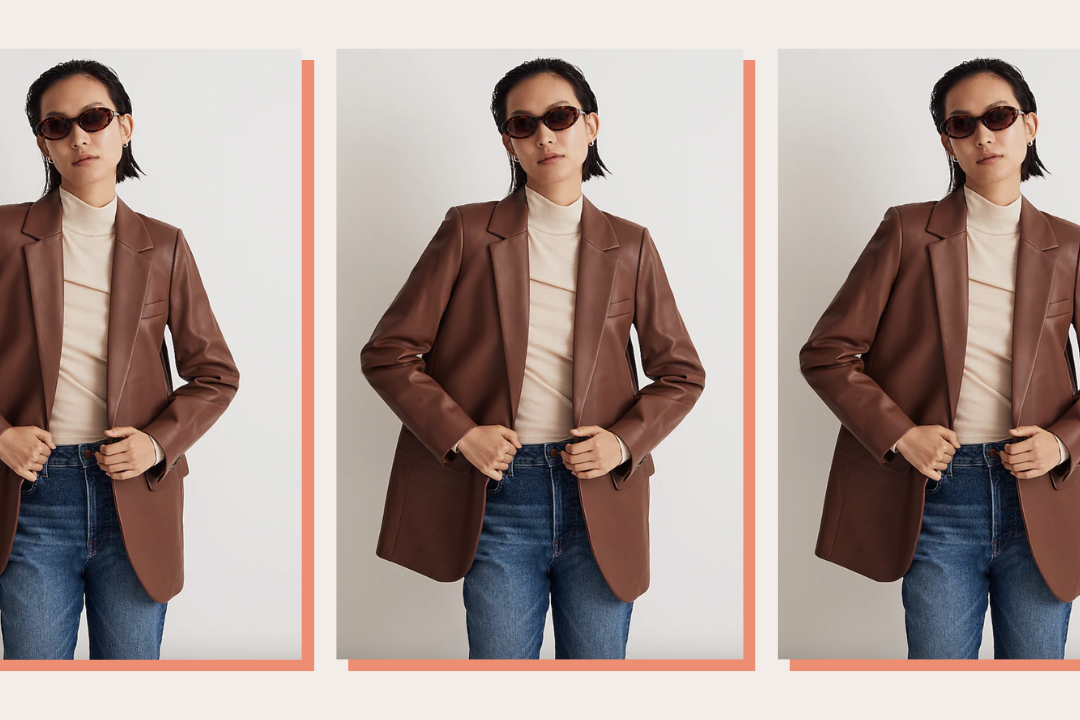 time for your fall wardrobe update!
We spend so much of the summer trying to fit in family barbeques, weddings, concerts, pool days, date nights, happy hours, bachelorette parties, and more that we need the moments where we can just lay down and watch someone else's summer shenanigans. These are the best summer movies for when that time comes that will give you all the summer vibes.
1. Palm Springs
Where to Watch: Hulu
Carefree Nyles (Andy Samberg) and maid of honor Sarah (Cristin Milioti) meet at Sarah's sister's wedding, and they hit it off immediately. When they sneak away from the venue for some alone time, Sarah gets sucked into the time loop that Nyles is already living in. Now, the two of them repeat the same wedding day over and over again. This sci-fi comedy will make you laugh out loud, but more importantly, it will make you feel like you are in Palm Springs with them.
2. Wine Country
Where to Watch: Netflix
Amy Poehler, Maya Rudolph, Rachel Dratch, Ana Gasteyer, Paula Pell, and Emily Spivey star in Wine Country, a movie about longtime friends who head to Napa Valley for a birthday getaway. Their perfectly planned weekend gets turned more upside down by the minute, but it is met with hilarious and heartfelt moments that make the trip one they won't forget. Warning: This movie will make you want to buy outfits for wine country and book a trip with your girlfriends ASAP.
3. Love & Gelato
Where to Watch: Netflix
Brand new to Netflix, Love & Gelato is based on the New York Times Best Selling novel by Jenna Evans Welch. If you haven't read the book that took rom-com fans by storm during the summer of 2017, you're going to want to add it to your TBR list and catch the movie adaptation. Love & Gelato follows Lina as she jets off to spend her summer in Tuscany and fulfill her mom's dying wish: to get to know her father. When Lina gets there, she is given a journal that her mom kept when she lived in Italy. With the help of the journal and a charming local, she follows in her mother's footsteps to uncover a secret.
4. The Kissing Booth
Where to Watch: Netflix
I am almost embarrassed to admit how many times I watched this trilogy, but I just couldn't help myself. The Kissing Booth series stars Joey King as Elle, Jacob Elordi (heart eyes) as Noah, and Joel Courtney as Lee. Elle and Lee are best friends, but Elle has a massive crush on his bad-boy brother, Noah, who is totally off-limits. Do you see where this is going? It takes place in California, so the beach and boardwalk scenes alone are enough to make you want to keep watching, but it's the storyline that keeps you hooked. You will without a doubt watch all three movies in one weekend.
5. Just Go With It
Where to Watch: Netflix
On a weekend trip to Hawaii, Danny (Adam Sandler) convinces his assistant Katherine (Jennifer Anniston) to pretend to be his soon-to-be-divorced wife in order to get himself out of a lie he told his new girlfriend, Palmer (Brooklyn Decker). While in Hawaii, his lie gets more complicated. You'll find yourself laughing out loud and enjoying the views of the island while you watch. Invite your girlfriends over for this rom-com and make pool-side-inspired cocktails so you feel like you're in Hawaii too.
6. Girls Trip
Where to Watch: Rent on Apple TV+, Amazon Prime Video, or Youtube
Regina Hall, Queen Latifah, Jada Pinkett Smith, and Tiffany Haddish play four lifelong friends who travel to New Orleans for a work trip turned much-needed getaway. Alongside the dancing, drinking, and romancing they get into, they rekindle their wild-side and as a result, their sisterhood. Girls Trip is as hilarious as it is feel-good, and it will make you want to text all of your closest girlfriends to plan an unforgettable GNO.
7. Along for the Ride
Where to Watch: Netflix
During the summer before college, Auden heads to the seaside town of Colby to reinvent herself and spend a little time getting to know her father. She meets Eli, a mysterious and handsome guy, and he helps her experience the fun and carefree life she didn't know she needed. In the company of Eli and a few new girlfriends, Auden has the summer nights we all dreamed of having when we were in high school. This movie is based on the book by New York Times bestselling author Sarah Dessen.
8. A Week Away
Where to Watch: Netflix
If you loved High School Musical and Camp Rock (who didn't?), this is for you. A Week Away is about a troubled teenager who is met with two choices: go to juvenile detention or attend a summer camp. When he gets to camp, he feels completely out of place, but then he meets a camp regular, Avery, and starts to feel a sense of belonging. This light-hearted teen rom-com is filled with fun lake day scenes, bonfires, and all of the summer camp days we all craved as kids.
9. Crazy Rich Asians
Where to Watch: HBO Max
If you haven't seen Crazy Rich Asians yet, where have you been?! Rachel Chu joins her boyfriend Nick on a trip to Singapore for his best friend's wedding. She has no idea until she gets there that he comes from an incredibly wealthy family, so naturally, all of the girls in Singapore want his attention and his family is (reasonably) protective over him. Rachel must prove herself as the smart, capable, beautiful, and badass woman she is during wedding festivities. Each scene is so grand and beautiful that you'll want to rewind constantly while you book a 10-day-long trip to Singapore.
10. Mamma Mia
Where to watch: Peacock
I have to include this unless you have somehow totally forgotten about the classic that is Mamma Mia. Donna is preparing for her daughter's wedding with the help of two old friends, but Sophie (Donna's daughter) is preparing something else on her own: inviting three men from her mother's past in hope of meeting her real father and having him escort her down the aisle. You'll laugh, you'll cry, you'll sing out loud, and you'll watch it again.