The holidays are a magical time of year for a million reasons — there's an undeniable, buzzy excitement in the air, people are filled with more joy and love, the streets are filled with twinkling lights and flurries of snow. Even our generally mundane morning commute feels more thrilling because of the addition of Christmas music and peppermint mocha creamer in our coffee.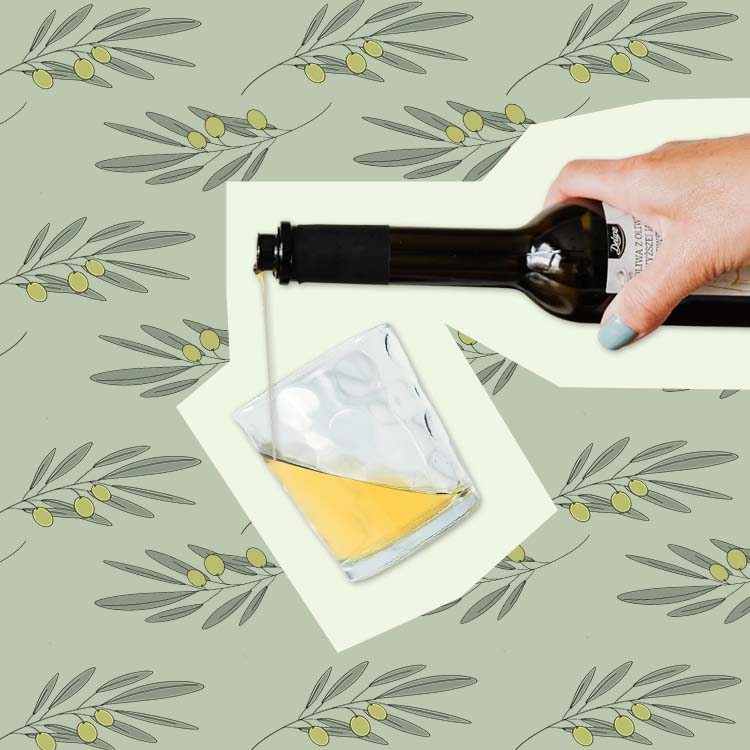 we love olive oil, but this seems a bit too far... or is it?
One of the inevitable parts of the holiday season that isn't always so magical is the excess of photo taking that comes with it. Who wants to be documented after carbo-loading and downing three glasses of jingle juice? Not I. But luckily, there are a few tips and tricks you can use to make sure that we're always looking our best in photos (fighting your cousin for the good side you both share in the family picture not mandatory but highly encouraged).
With the trendiest outfit, the right angles, and tried-and-true beauty items, skip cringing at photos of yourself this season and be ready to flood your followers on the 'Gram — you can thank us later.
1. A Killer Outfit
Dressing for holiday festivities is one of the greatest joys of the season. Holiday dressing is just a different category of clothing altogether, with festive hues, unique textures, and a bit more glam than we'd normally incorporate.
Stand out from the crowd of red dresses and velvet heels this season with a trendy-but-festive outfit. With an uber-trendy plaid belted blazer, you'll look festive but in a just-stepped-off-the-plane-from-the-big-city kind of way. With a pop of the season's hottest color, forest green, and a hint of a silk cami, you'll look festive without any of the tackiness that can sometimes come with it. Complete the look with a heeled bootie or your favorite strappy heels for an outfit that's a step above your outfits of Christmas past.
MORE FESTIVE FAVORITES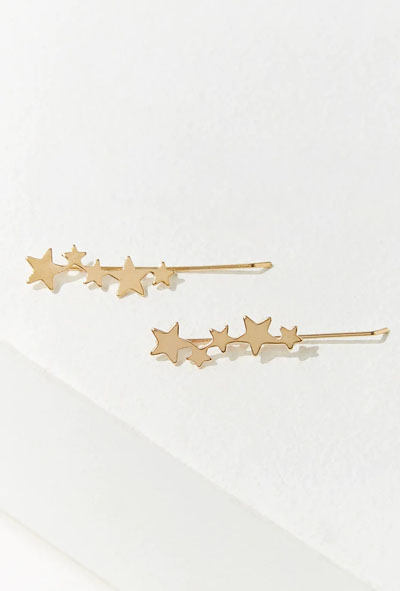 2. Know Your Angles
I have a good side, you have a good side, we all have a good side (unless Gigi Hadid is reading this). While it may or may not be worth it to take down your grandma to get your preferred angle in a picture, it's definitely worth it to figure out which views of you you feel the most comfortable with.
If you're trying to get an OOTD pic instead of one with the family, one of our favorite tricks is moving around while posing. Sometimes, the in-between shots that involve motion turn out better than highly posed ones that only involve smiling. Vocalize the kind of picture you're looking for to whoever is taking your picture — be it your sister or your Instagram boyfriend (God bless them).
3. Highlight the features you love the most
When you're doing makeup that you know you're going to be photographed in, it should be approached a little bit differently than when you're just doing it to head into the office or a post-work happy hour. Make sure you're emphasizing the features you love the most about yourself. I know that my favorite feature is my eyes, so when I'm going to be taking a picture, I amp up my eyeshadow so they stand out more than usual. Blush can also work wonders, even if you aren't generally a flushed-cheek kind of girl. In pictures, having a hint of color on your cheeks will help you to look more alive.
4. A Bold Lip
No matter who you are, you should have a bold lip color that suits you in your makeup arsenal. Nothing can make you feel more confident than a berry or burgundy lip, and there's no better time to break one out than during the holiday season. You'll be surprised by how swaying from your usual pinky nude can completely transform your look and make you look extra put-together and festive in pictures.
5. Don't think too much
You know that the days you want a good picture the most are always the ones that you end up not getting one you like, and that happens for a reason. When you're thinking too much and focusing too hard on looking good, it can come off as unnatural and too posed. Laugh, be yourself, and try to be genuinely happy. Your real smile will come across completely different than a stiff, staged one, and you'll be able to tell the difference immediately.
This post includes a sponsored inclusion of Forever 21 but all of the opinions within are those of The Everygirl Media Group editorial board.