We're finally approaching the end of the year, when cherished moments of freshly-baked holiday goodies, timeless family traditions, and anticipated gift giving circles can sometimes take over. It may all sound like the ideal Hallmark Christmas Movie, until the inevitable suddenly hits you: soon you may be surrounded by the conversations and questions that you have been dreading. The family that you probably love to pieces will now get the chance to ask you those questions that you know you're not up to answer. "How's your dating life going?" "So when are you two going to have a baby?" "What exactly does your business do anyway?" — the list can go on and on.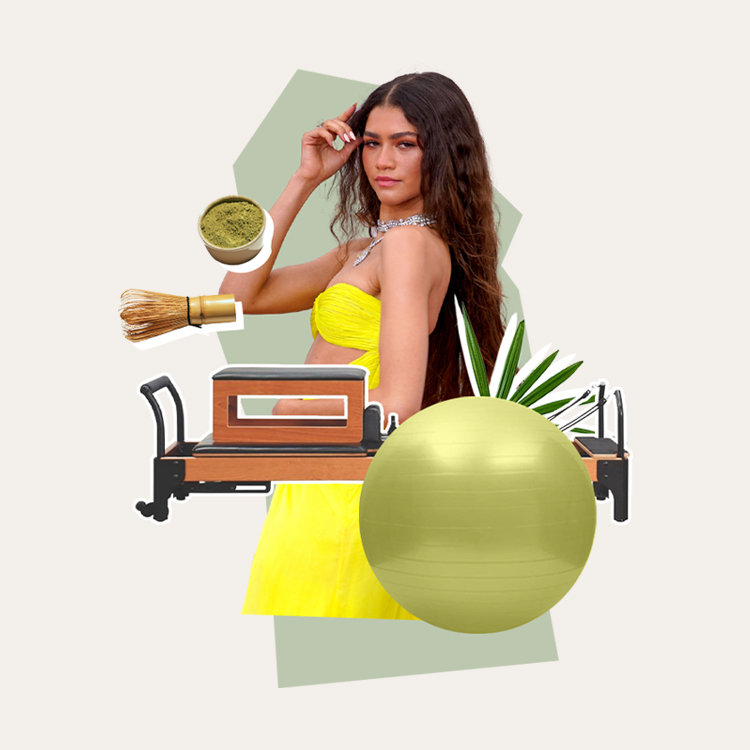 she's (kinda) just like us!
Rather than stomp down your blissful anticipation for the holidays with dread, put some thought into how you'd like to approach these conversations if they arise. 
Inform and Share Without Making Assumptions
In many cases, a loved one may ask a hurtful question completely unintentionally. This is a great opportunity to educate and inform your family and friends. The spotlight is on you, so embrace the chance to share who you are. Rather than jump to conclusions and spend the rest of your dinner annoyed, try to fill them in on your current situation, beliefs, or dreams in an informative manner. This could open new doors and offer a closer connection. So they don't quite understand what you do in your creative field, or how you make any money? Try showing them samples of your work, or sharing some of the great experiences you have had this year. Remember, your loved ones care about you and probably just want to know more about what is going on in your life.
Emphasize the Positive, But Don't Shy Away from Complexity
It gets very hard to see someone else happy and smiling when you're not sharing that joy. As you talk about your past year, emphasize all of the positive experiences you have had and what is bringing you joy. Your family wants you happy and thriving. Though they may not understand all that is happening in your life, they will maybe be able to understand what is bringing you joy.
In addition, try to keep conversations light-hearted. Do politics, religion, or other topics seem to always trigger an uproar with your relatives? In 2018, 53 percent of Americans agreed that talking about politics with people they disagree with is generally stressful and frustrating. Try staying away from those discussions. However, if these topics can't seem to be avoided (maybe you or a relative work in politics, the conversation naturally builds, or you decide they're topics you want to take on) try taking the route of the Difficult Conversations Lab conducted at Columbia University and embrace the complexity. You may not agree with the person across the table from you (and maybe never will), but ask questions, listen, and avoid generalizations. When you find yourself on a more positive course, try to talk about the newest recipe you found, a fun trip you and your significant other went on, or the new movies you are dying to see. 
Incorporate the Buddy System
There is nothing worse than feeling like you are being ganged up on at your own family gathering. Try keeping a sidekick nearby to help move conversation, as international speaker and creator of Differ Well, Rachel Bagby, suggested in an interview with Forbes. Is there a sibling or a cousin that you can count on? Can your partner or best friend join you for the holidays this year? Maybe drop a hint to your mom beforehand that she is in charge of keeping a certain topic of your life off-limits. Having someone that can help you answer questions that may be a bit tricky and just be a buddy to laugh it all off can be so helpful. Major points if you and this person can exchange looks across the table and know exactly what the other is thinking!
Offer Holiday Entertainment that Isn't Your Life
If you are worried that conversation could slim down through the duration of the get-together and point towards you, plan some fun things to keep everyone busy. Try bringing out some fun board games, get a game of football going in the backyard, or organize a trip to the movies. There are plenty of ways to keep family members entertained that don't consist of drilling each other with intense life questions. Focus on creating memories with each other and simply spending time together. This is far more fun than explaining why you haven't found a new job yet or sharing how your app-based dating life is going. 
Kindly Decline and Redirect the Conversation
Don't forget that you don't have to discuss anything you truly are not comfortable with. Remember that you can always kindly suggest talking about something else. Keep your holidays joyous and low-stress by discussing topics that make you happy and enlightened. Never feel that you have to delve into a hurtful experience from the past year, or describe the recent low season of life just to provide conversation over turkey and mashed potatoes. There are millions of other fantastic topics of conversation we can all take a leap into. Take a look at radio host Celeste Headlee's amazing advice about conversation and remember that great conversation is like a game of catch. If you aren't feeling up for a certain topic, kindly pass the ball across the table. 
So, bid adieu to the dread of the holiday season. Cherish the moments you get to spend with your family and friends. Life is far too short to choose to only see the negative possibilities in life. Embrace the twinkling lights, delicious food, and the comfort of home. New memories are waiting to be made.