Watching an iconic series or movie surrounded by friends is one of life's greatest pleasures. With friends, we get to yell at the screen when plot twists surprise us and inevitably rewind when someone has talked over an important line. Then, of course, there are the debates and laughter that ensue when the credits start to roll. It's a great way to bond with old friends and new friends alike and an excuse to get together regularly, especially for shows that stream new episodes once a week. In fact, some shows and movies wouldn't be the same without your friends by your side (and all their various opinions). Read on for a list of the best shows to spark conversation, laughter, heartfelt moments, and community in your friend group.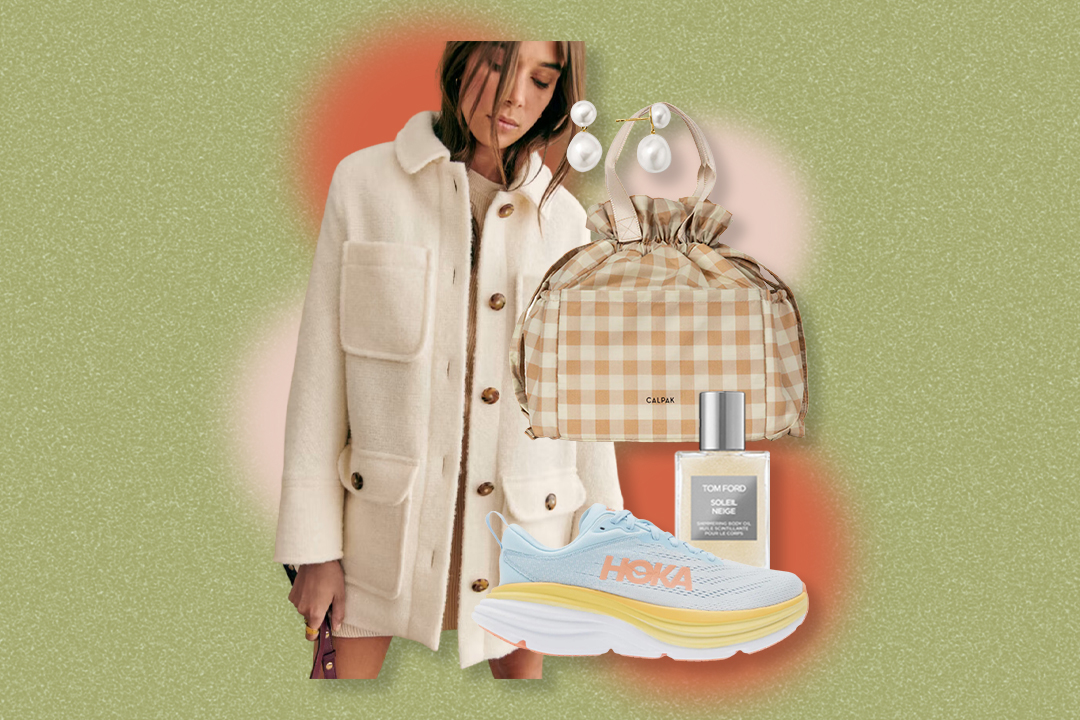 Shows to Stream With Friends
Abbott Elementary
Where to watch: Hulu
This one's for all the teachers out there, but also for anyone who has a strong bond with their coworkers. The show follows the lives of the people working at Abbott Elementary through a heartfelt and comedic lens. Every single member of the cast is excellent, led by show creator Quinta Brunson, who plays the determined and relatable Janine. Whether the cast is working to secure more funds for their students or engaging in a colleague competition, you and your coworkers-turned-friends will leave this group viewing feeling inspired and joyful.
The Sex Lives of College Girls
Where to watch: Max
For friend groups that love watching the escapades of other friend groups, this show created by Mindy Kaling and Justin Noble is for you. It follows the lives of four women who have just entered college and are thrown together in a shared dorm room. It's not only fun to watch if you're missing your college days, but it's also heartwarming and hilarious to see the characters build friendships as they each tackle insecurities and pursue their goals. The show is grounded and real, but not afraid to go for the laugh when it comes to topics of sex, love, and friendship.
Black Mirror
Where to watch: Netflix
It's hard to describe a series like Black Mirror because you never know what you're going to get within each season. The show is an anthology series in which each episode is its own short film exploring alternate realities, possibilities, and twisted themes. The great thing about this show is that your friends can jump in with you at any time since you don't need to see every episode or worry about watching anything in order. For friend groups who like to unpack deep themes together, this is the show that will keep you guessing, discussing, and reflecting for days to come.
Game of Thrones
Where to watch: Max
I would be willing to bet that Game of Thrones is one of the most common shows for friends to stream together. With House of the Dragon now out as well, there are plenty of episodes to binge with your friends who love GOT. Bonus points if you get that one friend who has never seen GOT (there is always one) to watch the series. The backstabbing and plotting, the characters who spend several seasons trying to get back to each other, and the epic story arcs are enough to entertain your friend group for many weeks to come.
Firefly
Where to watch: Hulu
With only one season and a subsequent movie called Serenity, this show may be one of the most underrated sci-fi shows ever. The cast is incredible, with many actors who you might recognize in later popular shows, and a few that were already established when Firefly premiered. It bends genres as a space adventure meets western meets thriller, where each episode could be its own story. There are also many epic throughlines throughout the series and movie that will keep you and your friends guessing (and debating which character is your favorite).
The Crown
Where to watch: Netflix
There is no denying the world's obsession with the British Royal Family, and for better or for worse, our culture has been shaped by it. The Crown aims to tell the story of some of the most well-known royals. The show follows the lives of the family over several decades, including switching up actors every couple of seasons to account for age. While not completely historically accurate (what show set in history ever is?), it's a great conversation starter for your friends who love all things royal.
Bridgerton
Where to watch: Netflix
Speaking of royalty, would this list be complete without including Bridgerton? It would not. As much as Lady Whistledown loves reporting on the gossip of the ton, so too will your friends. Even if everyone you know has seen the first two seasons multiple times, it's so fun to sit around, perhaps with themed snacks and drinks, and rewatch the best episodes (meaning all of them). And while you're at it, give Queen Charlotte a watch before you start the OG series, especially if you want some extra context on how the ton came to be.
Jane the Virgin
Where to watch: Netflix
There's no other show quite like Jane the Virgin with its telenovela style and structure. The drama, the comedy, and the plot twists are incredible, and watching in a group makes it even more dramatic. In true telenovela fashion, there are so many moments when we as an audience know something that the characters don't, and it's fun to react with friends as the events unfold. Within the series, there are funny scenes, but also sad ones, and it might just be the cathartic laugh-cry show you and your friends need right now.
The Summer I Turned Pretty
Where to watch: Prime Video
For your book club friend group, it's always fun to watch a new show that was previously a book series. The Summer I Turned Pretty is based on the books by Jenny Han and follows a coming-of-age story that brings all the feels. If you and your friends are fans of nostalgic moments, love triangles, and beautiful settings, this series is for you. It's an engaging group watch whether or not you've read the books, but of course, a little book-versus-show debate is always a delightful way to spend your post-show discussion time.
Movies to Stream with Friends
Always Be My Maybe
Where to watch: Netflix
Anything in the rom-com genre is a tried-and-true movie to stream with friends, but Always Be My Maybe is one of the best to come along in recent years. Written and starred in by Ali Wong and Randall Park, the movie follows high school friends turned lovers, who grew apart and reconnect over a decade later. Watch with your high school friends, or with anyone who loves a good will-they-won't-they storyline that's equally witty and sentimental.
The Worst Person in the World
Where to watch: Hulu
This award-winning Norwegian film is perfect to watch when you and your friends are in a reflective space and time. It's beautiful to watch, centering around a woman in her 30s who is unsure of everything in her life, including her career and relationships. It's relatable, comforting, and challenging all at once. Brew some tea, settle in with your favorite comfort snacks, and get ready for heartfelt and deep discussions with your friends afterward.
Hocus Pocus
Where to watch: Hulu or Disney+
The year is not complete without a rewatch of Hocus Pocus—whether you get the chance to watch it during spooky season or not. The Sanderson Sisters, the creepy book with an eye, and Binx the cat are everything you and your friends need to experience a little bit of nostalgia. And why stop there? There's also the new Hocus Pocus 2, which will make it a binge-worthy evening as you check back in with the Sanderson Sisters while they rise again to make mischief and run amuck.
Ghostbusters
Where to watch: Prime Video
Whether you're watching the original Ghostbusters films from the 80s or the most recent iterations, there are plenty of options to stream and many marathon opportunities to be had. The films are the perfect excuse to host a party with friends especially since the theme song alone is a reason for a dance party to ensue. You'll laugh, you'll scream, and you might even want to form a ghostbusting troop while you're at it.
Booksmart
Where to watch: Rent on Prime Video or Apple TV for $3.99
This is the coming-of-age, end-of-high-school, pre-college shenanigans movie you and your friends have been waiting for. It follows the story of best friends Amy and Molly, who are graduating high school and realize they didn't have enough fun while they were working so hard to get into college. They go on a quest to change this, among many other adventures and revelations. It's consistently hilarious throughout, with a heartfelt core inside the absurd, brilliant, and relatable scenarios.
Mamma Mia!
Where to watch: Rent on Prime Video or Apple TV for $3.99
This is the perfect movie to stream with your friends who love singing and dancing. Much like the staged musical that it originated from, it's hard to watch Mamma Mia! without falling in love with the songs and vibe. With a wildly talent cast (some that may or may not be great singers, but we love them anyway) and a plot that is really just a device to get to the next song, it's fun and uplifting to watch. And if that's not enough, make a themed marathon out of it and watch the sequel next!
The Hunger Games
Where to watch: Youtube
When I have friends coming over on a rainy day, The Hunger Games is always at the top of my list of movies to watch. With four movies to binge, it's a full day's worth of cheering on Katniss Everdeen as she goes on a hero's journey to survive the Games and try to save Panem. Of course, the movies are based on the original three books by the same name, so plan on inviting your friends who are fans of the books and movies alike.
Practical Magic
Where to watch: Hulu
If your friends are into witches, romances, and rom-coms, this is your movie. It's an iconic late-90s film starring Sandra Bullock and Nicole Kidman, in which they play sisters who are tormented by a family curse that involves the people they fall in love with. With many surprising twists and turns, great performances, and forbidden romance, this is the perfect movie to watch when you're ready for all the Fall vibes to enter your life.
Twilight
Where to watch: Rent on Prime Video or Apple TV for $3.99
What can be said about Twilight that hasn't already been said? It's yet another book series turned film series that seriously rocked pop culture. It's probably also the reason we see so many movies and shows about vampires and werewolves consistently being made. It's certainly one of the most fun film series to watch in a group ever. Throw on these movies with your friends and finally settle the debate on Team Jacob, Team Edward, or my personal favorite, Team Bella Swan.