So here it is. One year later. Our story. We've been asked quite frequently how we went about launching the site. How we built up a very loyal and substantial following in less than a year. How we designed the site and marketed the new brand. But to be honest we had never felt like we were ready to share our story. Until now. Up until recently, we were both working full-time jobs in addition to running the site. But year two marks a lot of substantial changes for the both of us, including going full-time with The Everygirl. Read on to learn more about how two bloggers, graphic designers, and strangers met and turned their hobbies into their dream jobs.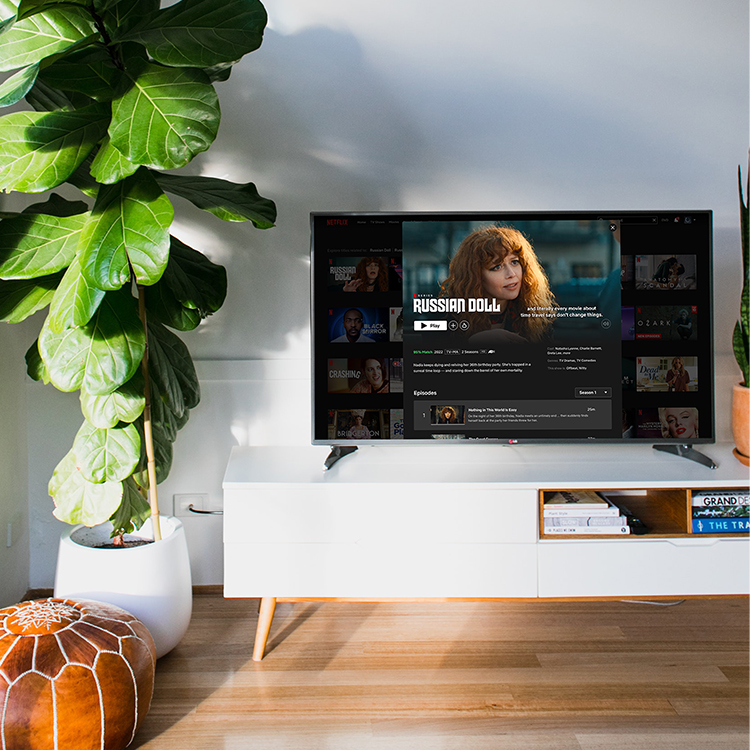 stop mindlessly scrolling on Netflix—these shows have our seal of approval
Full name: Alaina Veronica Kaczmarski
Age: 
27
Current title/company: 
co-founder/editor of The Everygirl, stylist, and graphic designer
Educational background: Bachelor of Arts in Magazine Journalism and Psychology from Syracuse University
Full name: Danielle Moss
Age: 
30
Current title/company: 
co-founder/editor of The Everygirl, graphic designer, and photographer
Educational background: Bachelor of Arts in Sociology at The University of California Santa Barbara
WHAT WERE YOUR FIRST JOBS OUT OF COLLEGE AND HOW DID YOU LAND THEM? HOW DID YOU TRANSITION FROM THOSE JOBS TO LAUNCHING THE EVERYGIRL?
Alaina: After college, I moved to DC with my ex, jobless but determined to kick-start what I was sure would be my amazing magazine journalism career (he already had a job lined up and I was eager to try out a new city–NYC was too expensive for me to move to on my own so this worked out). I had a bit of money saved up from my winnings on Wheel of Fortune–yes, you are hearing that right–enough to cover the first month's rent and bills. I gave myself one week of doing nothing but applying for jobs before I started serving at a great small French restaurant for much-needed income. After about a month of applying to roughly 100 jobs and going on a dozen or so interviews, only three of which were in the field of journalism, I got a job as a Campaign Associate for a small children's political advocacy nonprofit, Every Child Matters. I had no experience or knowledge of working in NPO's (I remember regularly calling it a company when I first started. Note: NPO's are not companies, they are organizations). But I had found the job posting the good old fashioned way: in the newspaper. It mentioned "communications skills" and "child advocacy" and I thought, I like both of those things–why not?
I hit it off with my would-be boss in the interview, and a few days later, she emailed me that I got the job. I accepted and worked in the DC office for a year, quickly taking on more responsibilities and becoming the one-man, in-house graphics department. After a year in DC though, I decided to move back to Chicago with the intention of taking an internship at the Chicago Tribune and following my dreams of being a big time journalist. My bosses, however, offered me the opportunity to stay on and work remotely, full-time from home in Chicago. I took a few days to think about it and decided the steady income and benefits would be great while I figured out a plan on how to pursue my passion and get into magazines (thank goodness too considering the market tanked a few months later and jobs became impossible to find). So I moved home to the Chicago and into my mom's house. After a few month's of suburban living, I was getting restless and needed something to keep me busy in the evenings and weekends. So I started my blog, Live Creating Yourself. All the while, I maintained my full-time position with Every Child Matters and have been working there ever since.
As of this December, however, the week before Christmas, I got the call that I was being laid off due to cutbacks. So now in 2013, after almost five years with Every Child Matters (four of which were spent working from home), I am officially full-time with The Everygirl.
Danielle: I was 25 when I graduated college, did not have a job lined up, and moved back to my mom's house in LA.  I started out at Santa Monica City College and took a few classes while working as a nanny, but felt very lost, and as a result, was not very motivated. I finally got it together, finished my AA, and transferred to Cal State Northridge. I did very well at CSUN but and decided to apply to UCSB so I could move to Santa Barbara with my ex boyfriend. I got in and yes, I followed a boy to Santa Barbara. While I don't recommend following anyone anywhere, I had my own place, met one of my best friends who I am still very close with, and ended up graduating from a great school. I would say that the entire experience was well worth it.
Moving back home was both the best and worst thing that I could have done for myself.I hated the lack of personal space and independence, but had I not lived at home, I would not have been able to save enough money to eventually move to Chicago. I ended up getting a job as a nanny for a family I used to babysit for, and was designing blogs part-time. I had always loved children so this was a safe position for me to fall back on but was ultimately not going to get me where I wanted to go. My mom is an insurance broker, so my only connections were within that industry. While there's nothing wrong with insurance, I knew that it was not for me, and I was determined to figure things out on my own.
The family I was working for started a business in the entertainment industry and hired me as an executive assistant doing product placement in film. I actually enjoyed it, but it wasn't long until I realized that I was meant to work for myself. I ended up getting a four month internship at a graphic design firm in LA but could not stand my boss and cried in my car almost every single day. I also took an intro to graphic design at Otis, but would say that most of my experience has come from doing research online, and spending a few years in Photoshop and Illustrator. During this time, more and more bloggers had started coming to me for help, and I slowly transitioned to a full-time freelance graphic designer. Since I am mostly self taught, there are many ways that I feel limited. I often thought about going back to school, but with the launch of The Everygirl, so much has changed that I'm not sure that's something I would consider anymore.
I did not make enough money to support myself until earlier in 2010, right before I made the move to Chicago. It took a few years to figure things out, and at the end of the day, making it work meant lots of late nights and working some weekends. And had I not been running my own business, there is no way that I would have been able to devote as much time as I have to The Everygirl the past year. Having the freedom to create my own schedule, the drive to make it work, and the passion to do something I love made it all worth it.
ALAINA, YOU'RE FROM CHICAGO BUT MOVED TO DC AFTER COLLEGE. DANIELLE, YOU'RE FROM LA. WHEN DID YOU BOTH MOVE (OR MOVE BACK) TO CHICAGO AND WHY?
Alaina: I've always had an inherent desire to travel, explore, and experience new cities, people, and cultures. And I'm not talking about week-long trips; I'm talking about the need to completely immerse myself by living in a new place for an extended period of time. When the time comes for college, I've found most people stay fairly close to home, which means if you're from the midwest, you end up in the middle of a cornfield at one of the Big Ten schools. I knew I wanted to travel farther, to get away and stretch my independence (plus I always had an affinity for the East Coast culture), so I ended up at Syracuse University in upstate New York. My junior year I spent a semester in London–another amazing experience. And after graduation, I was determined to move to yet another new city… hence DC for a year. Keep in mind all of this happened with the intended end goal of living in New York City as a successful magazine editor.
I must admit it was tough being so far from home for so long (five years total). All of my family and closest friends lived in Chicago and seeing them get together for dinners, birthdays, and holidays all of the time was sad because I so wanted to be a part of it. I also didn't love DC (it was too small for me, I prefer large cities like London, New York, Chicago, etc.), and eventually I realized I kept trying to escape "familiar" Chicago, a city I had never even lived in! Life as a teenager in the Chicago suburbs is by no means "experiencing" Chicago. It's experiencing suburban life. So after twelve months in Washington, I made the decision to move back to the Windy City for at least for a year-again, assuming I'd eventually make my way to New York. That move happened five years ago.
The craziest part is that I've now come to the realization that launching The Everygirl wouldn't have been possible in any city but Chicago. It's the Goldilocks of cities. It's not too expensive but it's culturally rich. The former made it possible to keep my day job working from home while living affordably–rent in NYC or San Francisco would have probably meant I'd be working long hours in an office or working two jobs, leaving no time for writing at night and photo shoots on weekends. Chicago is not too small or too large and unmanageable. Having a car has been essential for lugging around product, getting to photo shoots, attending events and meetings, and just in general, everything that comes with running the site. Chicago's not too swanky or fashion-forward, and it doesn't try too hard to be trendy or hip. It's nice. It's approachable. It's kind of like us everygirls. And for us, it's juuuust right.
Danielle: I was born and raised in LA and went to college in Santa Barbara, so life in California was all I had ever known. I had very little travel experience and at the age of 27 found myself in an unhealthy 7.5 year relationship that wasn't going anywhere, unhappy, and living at my mom's house. Life was not good and I needed to do something to change it. This may sound crazy, but I followed many blogs written by girls who lived all across the country, and they all seemed to be pretty happy. I thought that I'd find a new city, start over, and find my happiness. So that's what I did.
I planned a trip to visit a blog friend in Nashville and another in Indiana. I would then take a road trip from Indiana to Chicago for a day. I got over my terrible fear of flying (hadn't flown in ten years!) and after a few days in Nashville, was sure that I was going to move there. I was driving into Chicago and upon first sight of the city thought that I could never live here. On day two, I got off the train in Lincoln Park, looked down at Armitage Avenue, and knew that I had found my new home.
It took a lot of time for me to fully process the fact that I would move two thousand miles across the country to a city where I knew no one. I decided to sublease a place for a month in the February, 2010 to make sure I could handle the cold, being on my own in a city where I knew no one, and to make sure that I loved Chicago as much as I thought I did. The snow made me smile, I made some great new friends, I embraced being alone, and I fell in love with the city I now call home. I still needed more time, but months later, I found an apartment, signed a one year lease, walked away from the only relationship I had ever known, and on August 1, 2010, finally left the west coast for the Midwest. I was completely terrified, and two-and-a-half years later there are still times that I cannot believe that I live here, but I do.
YOU EACH RUN PERSONAL BLOGS, ALAINA'S IS LIVE CREATING YOURSELF AND DANIELLE'S IS BREAKFAST AT TOAST. WHEN DID YOU START YOUR BLOGS AND WHY? WHAT DID BLOGGING DO FOR EACH OF YOUR CAREERS?
Alaina: I briefly mentioned that I began my blog a few months after moving back home and into my mom's house in the Chicago burbs. Approximately 16 months after I graduated from college—it was June 2009. I, like so many 23-year-olds, had no idea what direction I wanted my life to go in, and it stressed me to no end. I assumed if I didn't have a plan within the next six months, I'd never excel at anything. I mean, I had to get started right away if I was ever going to be successful, right? Well, I spent the night at a hotel and there was a neon sign on the wall of the room with the George Bernard Shaw quote, "Life isn't about finding yourself. Life is about creating yourself." Something registered in my brain. It was the answer to all my worry. The next morning I sat down, opened Blogger, and began what would become Live Creating Yourself. And over the past four years, it has allowed me to write and think and explore all of the topics I've always been interested in: writing, graphics, music, interior design, photography, traveling, the arts, movies, fashion, food, history–you name it. Initially I had hoped it would help me figure out what field I was meant to work in. Help me determine whether I should go back to grad school. Help me pursue new hobbies and discover new interests.
But what it's also allowed me to do is network in a way that I am comfortable with. I've been able to connect with women and companies organically over a longer period of time, fostering a genuine, lasting relationship. This is something I'm much more comfortable with versus the five-minute chat at a networking event that you're supposed to follow-up with an email asking that person to do you a favor and put you in touch with everyone they know. The relationships that we'd been building with other entrepreneurs, bloggers, and brands are what allowed us to market and grow The Everygirl at what seems like a faster-than-normal rate. Our personal blogs were essentially the alpha testing phases prior to launching this site; they allowed us to figure out the system, the platforms, the network of people, and the social media marketing aspect of it all.
Danielle: I started blogging back in 2007, and then started over with Breakfast at Toast in 2009. And no–I am in no way affiliated with Toast. It's one of my favorite breakfast spots in LA, and there just so happens to be a Toast in Chicago as well. So I started this blog and decided that I'd give it a little makeover. I picked up a copy of Photoshop Elements and got to work. My design skills were beyond limited but a blog reader asked for help with her blog and other readers started doing the same. I learned a thing or two as the years passed, and before I knew it, a business was born. It was a lot of work, but since I got in early, I was able to make a name for myself.
I eventually turned this into a full-time business and have done well over 3,000 blogs to date. There have been many late nights, and I've worked many, many weekends, but it's been a very rewarding experience. So much of it was timing. I couldn't have successfully started this business in the past year or two without going back to school. Being a blogger and graphic designer gave me the freedom to start The Everygirl. I never would have been able to do this had I been working in an office all day. Balancing my clients and this website hasn't been easy, but I wouldn't trade it for anything. We spent six months prepping for the launch on February 22, 2012, and had a total of three days off the first three months of 2012.
IN THE FALL OF 2011, THE TWO OF YOU BEGAN WORK ON WHAT IS NOW THE EVERYGIRL. HOW DID THE IDEA FOR THE WEBSITE COME ABOUT? WHAT WAS THE CONCEPTING PROCESS LIKE? WERE THERE EVERY TIMES DURING THAT PROCESS THAT YOU FELT LIKE GIVING UP OR WERE YOU ALWAYS SURE YOU WERE GOING TO LAUNCH?
Conceiving The Everygirl. Our first born. We remember it like it was yesterday. Sigh. We had only actually hung out two or three times, but after talking about where we wanted our careers to go, we realized that we had a lot in common, including a shared dream to help other girls like us. Danielle wanted to create something that spotlighted real girls. Alaina wanted to feature in-depth career profiles to help real girls sort out their own career aspirations. Combine the two ideas, change real girls to everygirls, and bam! Synergy.
Of course, it wasn't that easy. Danielle will tell you we spent a month debating whether The Everygirl should be a site with daily content or a monthly online magazine. What she might not know is that Alaina logged onto the video conferences night after night with new reasons to convince her daily content was the way to go; alas, Danielle had always envisioned a pretty magazine while Alaina was adamantly against it, so it took a month of back and forth before coming to a decision. It was clear we both came into it with a certain vision in our minds about which we were both very passionate. However, that month-long process was a very crucial case study of how well we work together. Compromising, listening, critiquing, inquiring. Pushing one another to be better. Bouncing ideas off of one another, combining little bits of what we both want. The end result being some new and brilliant that we're both happy with. It was definitely the beginning of a beauuutiful friendship.
From there we started hashing out ideas for content: career, affordable style, innovative food, realistic travel options, featuring real girls' stories. We came up with the idea to combine in-depth, magazine-like features with shorter, daily content. Printable handbooks, full-sized photos on Pinterest, a contributors page that gave proper credit to those who helped with our site… all of these details were discussed and fine-tuned leading up to the actual site design process.
Neither of us ever debated throwing in the towel; leading up to the launch we were both far too excited! There were definitely thoughts of, "Ok. This is going to be your life now. Four features need to be produced every week. Blog posts need to be written. Interns need to be hired. The site needs to be updated. An event needs to be hosted. Tweet. Facebook. Instagram. Lather, rinse, repeat." Then there's the looming voice of doom, "What if it all of a sudden fails?" Fortunately, if it failed, we've had such a good time doing it it wouldn't really feel like we gave anything up!
TOGETHER YOU OWN THE EVERYGIRL, LLC. WHAT WENT INTO CREATING THE SITE AS A BUSINESS ENTITY? BUSINESS PLAN? BUDGETING? LAWYERS? LOOKING BACK, IS THERE ANYTHING YOU WOULD CHANGE?
One of the first conversations we had was figuring out our budget. How much money each of us was able and willing to invest in this. Fortunately, we came up with an equal amount, making it a partnership with each of us owning 50% of the company. Almost all of our initial investment went toward paying the programmers to build the site. As graphic designers, we fortunately were able to design it ourselves, which cut that cost in half (a significant savings). Other initial start-up costs went toward the following, all of which we consider crucial steps when launching a business:
1. Buy the domain. (And any similar domain names. It's never too early to plan big. Only too late.)
2. File as a sole proprietorship, LLC, S-Corp, or whatever your accountant advises. Speaking of which, meet with an accountant. You can usually sit down face to face for a free consultation and receive a lot of great advice. (We knew nothing about any of this and had a friend put us in touch with a lawyer who filed everything for us.)
3. Register your trademark. First check this site and make sure you're not planning on using a name that is already trademarked. Once you're in the clear, you'll need a lawyer to file this paperwork.
4. Write a business plan that outlines how your brand will make money. We recommend working with someone who has experience doing this.
5. Draw up and sign contracts. As owners, partners, and for anyone you might work with. Definitely need a lawyer for this.
6. Open a bank account for business expenses.
Those items don't necessarily need to go in that order, but they should all be a priority. We definitely prioritized some over others and held off on some items until the budget allowed. But these legal and financial aspects are the foundation to almost any brand.
HOW DID THE ACTUAL CONSTRUCTION OF THE WEBSITE WORK (WHO WAS INVOLVED, HOW LONG DID IT TAKE, ETC.)? HOW DID YOU NAVIGATE THIS PROCESS?
We are both graphic designers, but unfortunately, we don't know programming. So our first step in building the site was to find a programmer who could do what we wanted and within our budget. We looked at dozens of website developers in Chicago, nationally, and in Canada. We knew the ones that had a minimum project budget of $10,000-20,000 could be elminiated right off the bat. (This also worried and intimidated us to no end.) We eventually started working with a small Toronto-based firm, ExSite, who designed The Coveteur, a site whose bold yet simple graphics we loved. We gave our programmer our wishlist of functionalities we wanted for the site; they told us what they could do given our budget. We definitely had to prioritize, cut, and rethink certain pages and elements. But eventually we were able to come up with a site we – and fortunately our readers – really enjoy.
The fact that we were able to design the site ourselves was crucial; it would have cost at least twice as much to hire the firm to design as well as code. The two of us spent two months designing each page of the site in Photoshop. Pulling inspiration from other websites whose look and functionality we loved. After many rounds of edits back and forth, we sent the finalized layered file over to the programmers with notes and instructions on functionality, and ExSite built it in less than two months. So all together, the site came together in roughly four months, from November until the launch in February.
PEOPLE MAY NOT KNOW THAT, WHILE LAUNCHING THE EVERYGIRL, THE TWO OF YOU WERE PRODUCING 100% OF THE CONTENT (PHOTOGRAPHY, STYLING, GRAPHICS, WRITING) WHILE ALSO WORKING FULL-TIME JOBS. WHAT WERE THOSE JOBS AND HOW DID YOU MANAGE EVERYTHING?
We worked. All. The. Time. The first three months of the year we had a total of three days off, including weekends. We worked on our full-time jobs during the day. Alaina worked as a graphic designer for a non-profit and Danielle as a freelance graphic designer and photographer. Our nights and weekends were devoted to The Everygirl, so the first few months of the year, there was very little balance. There are still late nights, but we've learned to let ourselves live a little on the weekends. It's been exciting, exhausting, and the most rewarding experience we've ever faced. We love what we do and feel truly fortunate to be able to be a part of it.
When we first launched we tried hiring interns, and did, two ladies who were very patient with the fact that we had no idea what we were doing. Brooke Klauer and Kelly Lawler stayed up past midnight with us the night we launched, copyediting and celebrating at the same time. But as we said, we had no idea what we were doing at the time and managing people was one more thing neither of us had time for. So we unfortunately did not utilize their talents as much as we should have. Eventually in April, once we had a routine, we recruited the help of Caitlin Brown, longtime reader of our blogs who just got us. She started working remotely from Cincinnati, and helped tremendously with social media and the blog. Then in June we brought on summer interns, a full team to come in 2-3 days a week and manage the blog and help with graphics. There names are Mary Mullen, Chloe List, Melanie Stone, Clarissa Fidler, and Caitlin–and our lives were forever changed. Having an in-house team made our lives so so much easier. That's when we really got our nights and weekends back! Sadly, those girls left in August, but the talented Annie Del Walsh, Elizabeth Fitzgerald, and Isabella Walker swooped in for the fall and saved the day (or season!), cranking out blog posts like it was nobody's business. Most recently we've been working with Darlene Campos, Brianna Cook, Meghan Freier, and Jessica Kim–see their smiling faces here. And of course there are the girls who work remotely: Allyson Fulcher – our resident newsletter/Tumblr/Pinterest/Facebook hero; Jackie Saffert, our graphics wizard from Minnesota; and Francesca Barger who helps organize The Everygirl Pinterest. We literally would have burnt out months ago if it weren't for the irreplaceable help and support of these talented ladies. It's always sad to see them leave, but also exciting to see their own careers take shape.
WHEN THE SITE WENT LIVE, YOU HAD A HANDFUL OF FEATURES READY TO GO. HOW DID YOU GET PEOPLE TO AGREE TO THOSE EARLY INTERVIEWS BEFORE THE SITE LAUNCHED?
We had each been blogging for a few years and as a result, had built a network of bloggers who were more than happy to work with us. Alaina worked with Rue and had met Ashlina Kaposta and the marketing team at the New York Design Center who were some of our first features. We traveled to New York to photograph Ashlina's home and the NYDC marketing team. Danielle had done graphic design work for Kate Reilly of Centsational Girl who agreed to work on a DIY feature for us. We also reached out to a few girls in Chicago who we had become friends with through blogging. Jess Lively, Audrey Huber, Liz Schneider, and Lara Matos all worked on features for us, and we featured the home of Sarah Engel. We also reached out to anyone and everyone, just hoping they'd say yes. Any "big" recognizable name we could land, we'd be sure mention in future pitches in the hope that who we were reaching out to might not know us, but they know that name and they'd respond to the fact that a name they recognize is working with us. This eventually ad a snowball effect. Fortunately, women seemed to like our mission, and most agreed to work with us and share their career profiles. It's been a really wonderful experience.
ASIDE FROM YOUR BLOG FOLLOWERS, HOW DID YOU ATTRACT READERS IN THE BEGINNING? WERE THERE SPECIFIC TACTICS THAT WORKED REALLY WELL? WHAT WOULD YOUR RECOMMENDATIONS BE TO EVERYGIRLS TRYING TO PROMOTE NEW BUSINESSES?
While The Everygirl is only one year old, this was years in the making. We had each gained a decent following on our personal blogs and had made some great connections with bloggers across the country. Had we not had our personal blogs and had we not made those connections, The Everygirl would never be where it is today. Erin Gates of Elements of Style, Erin Hiemstra of Apartment 34, Bailey McCarthy of Peppermint Bliss, Grace Atwood of Stripes and Sequins, and Annemarie of Brunch at Saks each posted a sneak peek the day before the launch. We also use Twitter, Instagram, Pinterest, Facebook, and a daily newsletter (through Mailchimp) to promote our features. We often link to The Everygirl on our personal blogs, as well. Also, the women we've featured have been so wonderful about spreading the word via social media when their features go live. They blog, tweet, and post on Facebook. The support we've received has been absolutely incredible.
LESS THAN FOUR MONTHS AFTER LAUNCHING, FORBES LISTED THE EVERYGIRL AS ONE OF THE TOP 100 WEBSITES FOR WOMEN AND TOP 10 WEBSITES FOR WOMEN FOR MILLENNIAL WOMEN. DESCRIBE WHAT THAT MEANT FOR YOU. WHAT DO YOU THINK IT WAS ABOUT THE EVERYGIRL THAT LANDED YOU ON THE PRESTIGIOUS LIST?
While we launched the site to inspire women, this was one of the biggest highlights of the year. First of all, it's Forbes. Forbes! It took us a while to process that anyone had heard of us at all, but to have our brand and our names listed on Forbes was indescribable. We were listed alongside some of the best sites out there–Pinterest being one!–and being only four-months-old made it that much more exciting.
IN OCTOBER 2012, YOU SIGNED WITH FEDERATED MEDIA. TELL US ABOUT HOW YOU WORK TOGETHER AND WHAT THIS MEANS FOR THE EVERYGIRL.
Federated Media came to us in September about wanting to work together. We knew very little about what they did and how it would affect us or help us. What FM does is essentially act as a sales rep between us (the publishers) and big brands with the end goal of bringing us revenue through sponsored content, advertising, and other sponsorship opportunities. We had so little time to do our own sales outreach, this seemed like a good idea. The contract seemed very intimidating, and we had a lawyer look it over on our behalf before negotiating and signing. It was reassuring to see they currently work with large blogs such as A Cup of Jo, SFGirlByBay, Design*Sponge, and Designlovefest. And the fact that we are able to decline sponsored opportunities should they not align with our brand and mission is essential to upholding our integrity as editors. We definitely encourage other bloggers to sign with a media rep company if the opportunity allows. It's a large factor in how we've been able to transition from our day jobs to running The Everygirl full-time.
TAKE US THROUGH A TYPICAL DAY IN THE LIFE OF THE EVERYGIRL CO-FOUNDERS.
We wake up usually between 7-8:30 (we are both night owls), walk our pups, make breakfast and coffee drinks (soy lattes for Alaina, iced Americanos for Danielle), check the site, copyedit the newsletter, tweet the daily features, and tackle our inboxes. If we have time, we get posts up on our personal blogs, but sadly, that is few and far between. We have the interns come in two days a week, and depending on the day, conference calls or meetings, managing the editorial calendar, scheduling remote photo shoots, planning and styling shoots locally, pitching new features, picking up product, reaching out to contributors, e-mailing advertisers, handling invoices, W9s, and other paperwork, making sure questions go out to upcoming features, laying out features, and managing editorial content. Or some variation of that.
WHAT ADVICE WOULD YOU GIVE TO YOUR 23-YEAR-OLD SELF?
Alaina: 1. Never compromise your integrity. You do not have to be cutthroat to be successful. If you find yourself in a position that breeds unhealthy competition or dishonesty, or you are not being valued, then that is not the job for you. Remove yourself from the situation and figure out a way to do what you love with honesty and grace. 2. Don't burn bridges. 3. Disregard any plans you have for a life timeline. After all, things might happen a lot sooner than you could have imagined. 4. New York City is lovely. Undeniably a place for creatives and dreamers. But you don't have to be in New York City to make your dreams come true. If you want them badly enough, you'll figure out a way to bring your dreams to you.
Danielle: Try not to be so hard on yourself and know that you don't need to have all the answers right now. You aren't where you thought you'd be, but that's ok. In spite of what you may think, you will be ok if you aren't married at twenty-eight and a mom by thirty. These things will happen when they should, and in a few years, you'll be happy they worked out the way they did.
Never let anyone tell you that you are not good enough, beautiful enough, or smart enough to do anything you set your mind to. Never ever stay in a relationship because you're afraid of being alone. Do not base your happiness on anyone other than yourself. Find someone who looks at you in a way you never thought possible and never settle for anything less.
Surround yourself with friends who will love and support you unconditionally. Always follow your heart. Work hard, don't forget to smile, and give yourself a break when you need one. Stop second guessing yourself. You will make mistakes, and you will also make some pretty great decisions, too. Life is going to keep getting better for you. Just stay true to yourself and you will find your way.
p.s. You can find our answers to Aidan or Big and What Woman We'd Have Lunch With in the slideshow on our co-founders page!