When I moved to New York nearly 10 years ago, I had never heard of Aldi. Now, I'm hooked. I visit this affordable, versatile retailer whenever it's time to stock up on groceries. In case you're an Aldi newbie, let me share a few fun facts with you. Aldi is a German-owned grocery chain with over 2,100 locations in the U.S., and it's known for its variety of discounted food and household items. Most of the brands you'll see in-store are Aldi-specific, but the retailer does carry the occasional mainstream brand like Cinnamon Toast Crunch cereal. There's a rumor that Aldi and Trader Joe's are run by the same parent company because of similarities in their branding, but the short answer here is that the two stores are independently owned and operated. (The long answer is that you can likely consider TJ's a distant cousin.)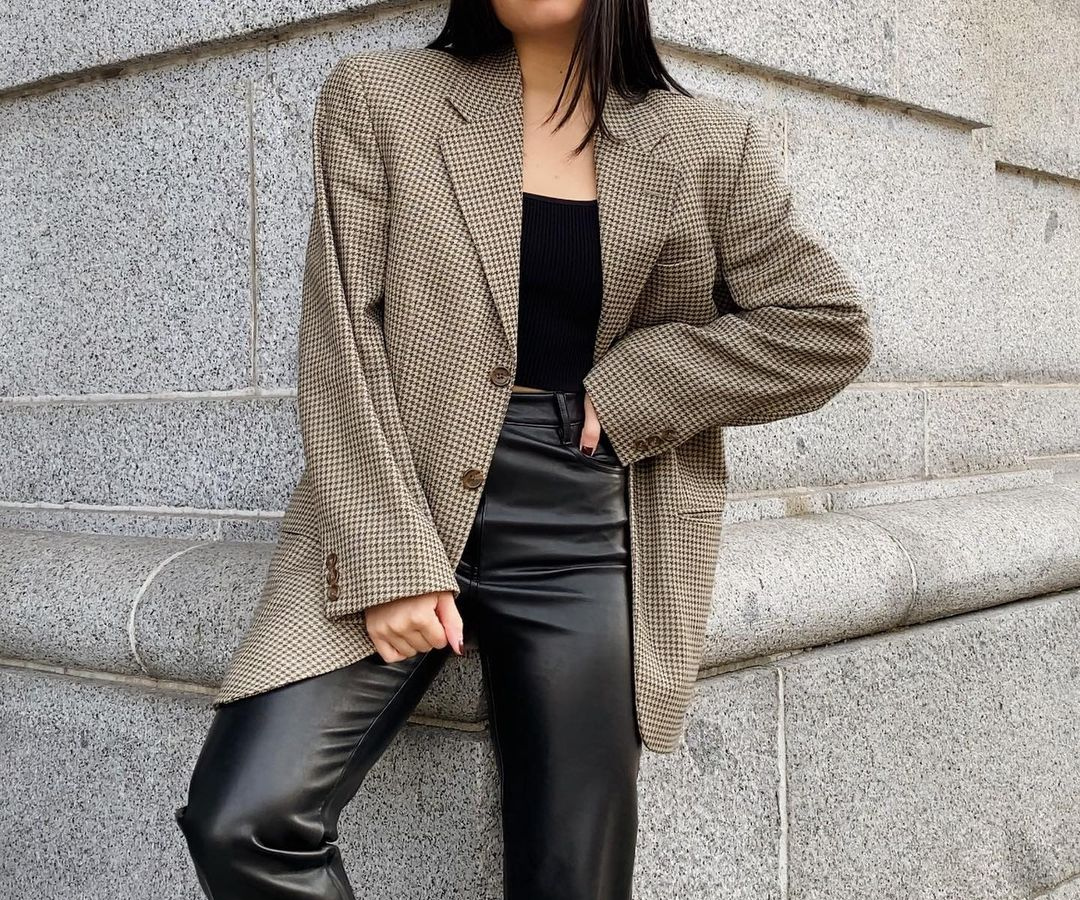 9-5 has never looked better
Ready to give Aldi a try? Don't miss these eight go-to products that I scoop up every time I shop there.
STōK Iced Coffee
Don't get me wrong. I love picking up iced coffee while out in my neighborhood. After all, I live in bustling New York City, and my options are by no means limited. But sometimes, my day is too hectic to squeeze a mid-afternoon java run into the mix. I've tried many store-bought iced coffees over the years, and STōK has been a longtime favorite. As someone who loves the taste of traditional iced coffee but isn't really into cold brew, this brand always delivers. Although you can typically find STōK at your normal grocery store or even at Target, buying it at Aldi will save you a couple of bucks.
Keurig-Compatible Hot Cocoa Pods
I have been a Keurig devotee for almost a decade now. Even though I've accumulated enough regular coffee pods to last me approximately 10 months, I grab these hot chocolate K-cups whenever I'm at Aldi. Especially now that the weather is getting cooler, it's time to up my supply of these guys. Truly, what could be better than curling up with a good book and a mug of hot cocoa on a lazy fall afternoon? This dark chocolate flavor is too good to resist.
Fresh Fruit, Especially Raspberries
I go through cartons of raspberries like I'm taking part in some sort of professional fruit-eating competition. There are worse personality traits, of course—but raspberries generally don't come cheap! At Aldi, though, fruit is priced very reasonably, so it's a great place to stock up. During this visit, a carton of raspberries ran me $2.99—compare that to $4.99 or more at the regular grocery store. When I'm not eating these plain, I often add them to my morning yogurt or oatmeal.
Dips, Such as Spinach Parmesan Tzatziki
Just like its cousin Trader Joe's, Aldi is full of great dips. This tzatziki is absolutely delicious paired with pita chips, carrots, bell peppers—you name it. I swear the spinach parmesan flavor makes it that much better. Oh, and it's made with Greek yogurt, so you can even consider it somewhat healthy.
Cheeses, Including Gouda Cubes
"Do you like cheese?" "Why yes, I do. My favorite's gouda." (If you didn't pick up on that classic She's the Man reference, we can't be friends). But seriously, I do love gouda cheese, and these little cubes are perfect for snacking (and portion control). Aldi has an excellent cheese selection in general. It's typically where I go if I'm hosting a large group of friends and want to put together a charcuterie board that doesn't break the bank.
Household Goods and Decor
Don't forget to stroll through Aldi's aisle of household goods! This selection is always changing, but I wanted to highlight a favorite find from my most recent visit: this adorable cane serving tray. Wouldn't it look beautiful on a coffee table or a bar cart? Aldi does a great job of bringing in pieces that are super on-trend, and as a cane lover, I knew this was absolutely coming home with me.
Bread and Desserts
I'm one of those people who will always opt for the savory option over the sweet one, but when I spotted these mini cupcakes, it was game over. I simply cannot resist anything s'mores-flavored. Aldi's section of bread and baked goods is not to be missed. Whether you're shopping for your own household or planning to entertain, you'll find tons of tasty rolls, cakes, and more.
Microwavable Quinoa and Rice
Last but not least, I always stock up on packages of microwavable quinoa and rice at Aldi. These save me so much time when I'm cooking healthy dinners during the week. I love throwing quinoa into salads or eating it alongside stir-fried vegetables and chicken. These packages can be heated up in just 90 seconds and contain multiple servings—they never fail me!