Anna Bond, the creative director, illustrator, designer, and co-owner of Rifle Paper Co., jumped into the world of paper goods in 2009 with a vision to create playful, vintage-inspired products. With her husband and business partner, Nathan, by her side, Anna has painted her way onto the blank canvas that is stationery. Anna's hand-painted illustrations, strong attention to detail, and whimsical approach to her designs set Rifle Paper Co. apart from many others in the business. After setting up an online shop of their goods including custom wedding invitations, thank you notes, journals, and cards, popular companies from around the country approached Anna and Nathan about carrying their products in stores. Anthropologie (an Everygirl favorite) was one of those brands that reached out to them, and soon became Rifle Paper Co.'s first account. Not too shabby, if you ask us!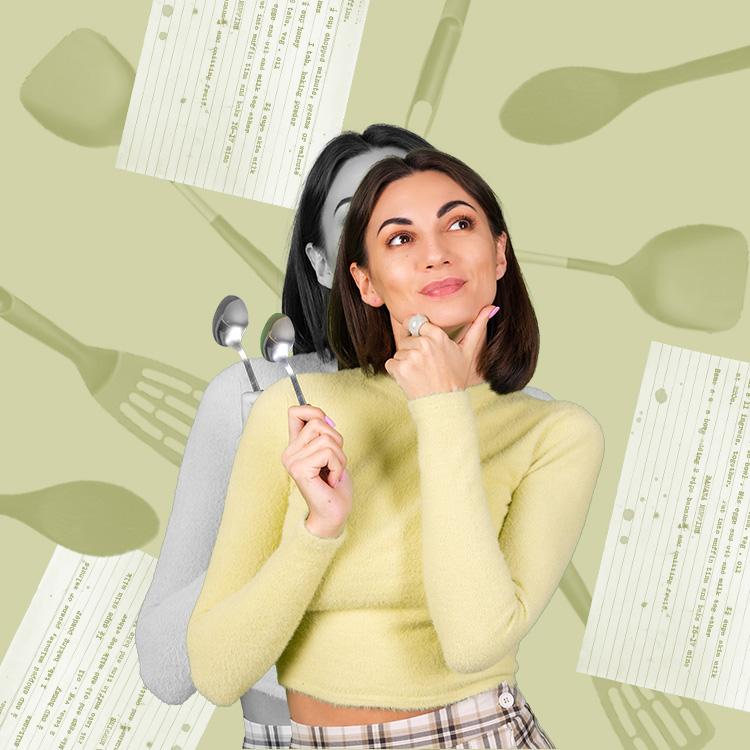 high in protein, good for gut health, and anti-inflammatory? yes, please!
With the opening of Rifle Paper Co.'s studio in Anna and Nathan's hometown of Winter Park, Florida came a full-staff, even more large clients, and national recognition. Anna's colorful invitations and illustrations have been featured in publications such as Martha Stewart Living, O The Oprah Magazine, Southern Living, InStyle, Lucky, and Real Simple Wedding. Today, Anna shares with us how all of her success came to be, when she discovered her passion for stationery, and how she and Nathan balance their work and personal lives together. But enough from us, the effortlessly charming Anna will take it from here….
Full Name: Anna Bond
Age: 27
Educational Background: B.S. in Graphic Design
Year you started Rifle Paper Company: 2009
How did you discover your passion for paper goods design and illustration?
I grew up loving painting and art and then I studied graphic design in school. I immediately began experimenting how to combine my hand-painted illustrations with traditional design. Stationery and paper goods were also something I loved when I was little. I always used to make my own cards and collected stamps. Eventually, I realized stationery design was the perfect mix of graphic design and illustration that I was looking for and I fell in love.
Does what you studied in school apply to your current job? If not, where did you learn the skills you use at work?
I did go to school for design but I think that most of my knowledge came from experience and fellow designers. I was hired as an art director at a magazine right out of school and I had no idea what I was doing. I hadn't even had a class on the program I was expected to use the most. But there I was in the midst of an incredibly demanding environment, and I was determined to learn and succeed. As a result, I probably learned more during my first 2 months on the job than in all of my schooling. That, to me, was the best learning experience and prepared me for eventually going out on my own and starting a company.
What is the best part of your job? What is the most challenging part?
The best part is that I own the company. I get to say yes or no to opportunities, direct the company in a way that I think is best, and have creative control over my work. The most challenging part of running a business for us has been manufacturing and finding the right people to work with. We want to partner with people who share our quality standards and understand our vision. There have been a lot of headaches but every one of them has taught us a valuable lesson.
Can you describe a little bit about what goes into your position? What is your day-to-day work life like?
The company has evolved from Nathan and I working in our apartment to a full staff, and because of that I've had a lot of different roles (and still do). My main job is to design our product line and act as creative director to the company. My day-to-day can vary a lot, but on most days I'm working on new product designs, wedding & personalized stationery orders, art directing our designers, and meeting with Nathan about the business. I usually get into the office about noon and often don't leave until as late as 2 or 3 in the morning. It's demanding, but I love it.
Please describe the process of starting Rifle Paper Co. What were you doing before you started the company? What led to taking the leap into the entrepreneurial world?
I was working as a freelance illustrator for a couple years before realizing that I wanted to focus on stationery design. Nathan was in a band, and I would design show posters for him, as well as for a few clubs in town. I was having fun and developing my personal style but also knew that I wasn't focused on something I truly loved. A close friend asked me to design her wedding invitations, and everything just clicked. I'd loved graphic design and illustration on their own, but I immediately saw that stationery was the best combination of the two. I was already working on my own—it just made sense to try to develop a line and start a company. I posted a few wedding sets online, and blogs immediately began featuring them. From there things were a bit of a whirlwind, and a year after designing my first wedding set we launched Rifle Paper Co.
After you decided to start your business, what was the first step you took to make it a reality?
I don't feel like we had everything mapped out with very planned steps. We really had nothing to lose (neither of us had typical day jobs) and were fearless (maybe slightly naive?) in the beginning. We just sort of went for it. I designed the products, we had them printed locally, designed an online store, and then launched. There were about a 1,000 problems mixed in there that we had to overcome, but somehow it worked out and people responded to the line in an incredibly positive way. That gave us the confidence to keep pushing forward.
How did you learn the ins and outs of running a business, i.e. getting investors, finding manufacturers, writing contracts,  pricing products, etc.?
I would say that most of what we learned about running a business has been through trial and error, Google searches, and asking questions to other business owners. For every problem that arose, we worked until we found an answer. Neither of us have a background in business, but we're hard workers, extremely resourceful, and stubborn about giving up. We also balance each other out very well. Nathan took to handling manufacturing and pricing, while I started focusing on marketing and planning big picture steps. We divided up business tasks and figured things out as we went along.
How did you go about expanding from just an online shop to having your products placed in stores?
Soon after we launched, we started getting requests from stores that wanted to carry our line. Anthropologie was one of them, and they ended up being our very first account (a dream come true for me). We were slow to pick up more stores until the following spring at the National Stationery Show in New York (the stationery industry's trade show for buyers). The trade shows are the biggest way we pick up new stores, but we also get direct requests and work with reps throughout the country who help find stores that would be a good fit for us.
How did you market your company when you were just starting out?
We've never done any advertising, and our biggest marketing has been through blogs and press writing about our products. I had a blog and was using social media when we launched, and I also think that helped gain a loyal following before we even had one thing for sale.
What advice do you have for budding entrepreneurs?
Be fearless and flexible. There have been so many times where we've had to adapt and change plans, whether it's good or bad. We always try to have an open mind about opportunities and the need to edit what we're doing for the best interest of the company. It's also so important to be fearless. Running a business can be scary, hard, and a lot of work, but unless you fully dive in, you'll never know if it will work out. You can't be afraid to fail or make mistakes sometimes.
What is the most important thing you have learned since starting and running your own successful business?
The most important thing I've learned is that I love what I do and have to continue to love it. Unless that's what I truly believe, all of the hard work, long nights, and stressful days wouldn't be worth it. At the end of the day, I'm proud of the products we're producing and the way we run our business.
How would you still like to see the company evolve, if at all, in the next year?
We have lots of plans to grow and evolve over the next couple of years. We want to expand the products that we offer and possibly develop new lines. Our first big project is to launch our new wedding & event collection, which I'm extremely excited about.
Best moment of your career so far?
It's not one moment, but what means the most to me is when customers get so excited about our products. I'm trying to create things that I love and always hope that other people will feel the same way. With a consumer product business, it means the world to see loyal customers respond positively to the line and really get behind what we're doing.
What advice would you give your 23-year-old self?
I would tell myself that I'm capable of doing something great. At 23, I was still pretty timid about what I could do and how far I could push myself. I don't think many people who knew me would have thought I'd run a successful business. I knew deep down how determined I was and should have felt more confident to tap into that sooner.