December is here, and with it comes all sorts of fun holiday activities to partake in. While we often associate this month with expenses galore (those gifts, plane tickets home, and holiday getups sure do add up!), there still are plenty of ways to enjoy this time of year without spending a small fortune. Here are some of our favorite $5-and-under holiday activities that are still 100 percent festive and prove that you don't have to travel far to get into the seasonal spirit.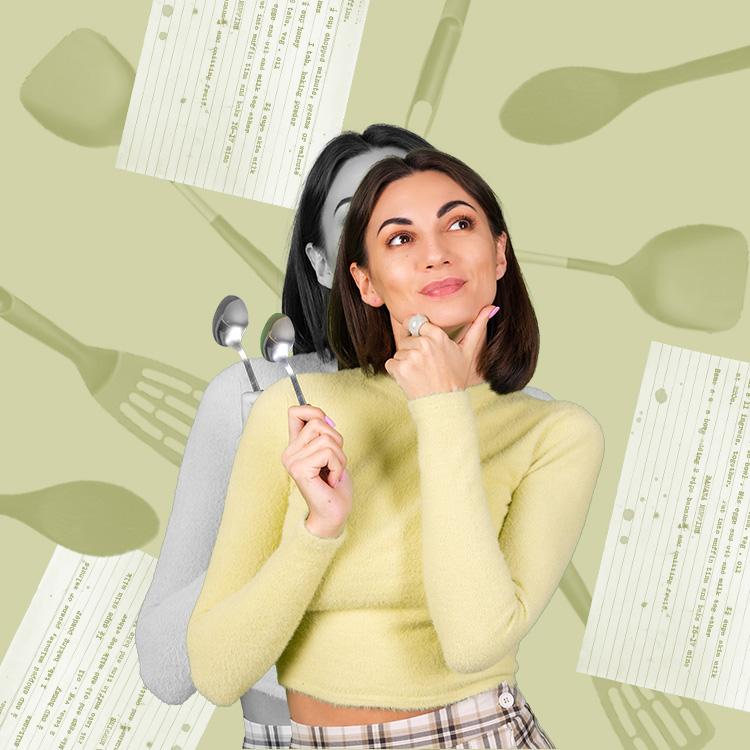 high in protein, good for gut health, and anti-inflammatory? yes, please!
1. Admire holiday decorations around your neighborhood.
This is one of my favorite holiday activities now that I live in New York City, where tons of residences and storefronts really show out for the season. But no matter where you live, there's bound to be a neighborhood or two that goes all out with lights and other festive displays nearby. Take a walk or drive through the area and snag some 'gram-worthy pics of your favorite homes.
2. Visit a free light display.
On a similar note, many public parks, zoos, or gardens set up their own holiday light displays, which are always fun to check out come December. When I lived in Washington, D.C., I loved going to the National Zoo's free ZooLights event every year. Do a quick Google search to see if any venues in your area host similar celebrations. It would make for a festive date idea—just saying!
3. Make slice-and-bake cookies.
Whenever I spot the Pillsbury slice-and-bake cookies (you know the ones!) on grocery store shelves, I can't help but smile. Grab a seasonal pack of these and bake up a batch—their signature taste will take you back to your childhood days in no time! I've found that these cookies freeze extremely well, too, so you can keep some on hand throughout the month.
4. Watch a new-to-you holiday movie.
As much fun as it is to rewatch your favorite holiday classics year after year, challenge yourself to think outside the box a bit when it comes to your Friday night movie lineup. If you're looking for something cheesy but fun, cue up Lindsay Lohan's Falling for Christmas, which just came out on Netflix in November. Or maybe your partner grew up watching a certain holiday movie as a kid and you've never caught the entire thing. There's a whole world of seasonal flicks out there beyond just Home Alone and Elf.
5. Shop the Dollar Spot.
If you're anything like me, the first place you go when walking into Target is always the Dollar Spot, AKA the spot near the entrance where nothing costs more than a few dollars. Grab a small, affordable decoration or two and add a little extra spirit to your home. Make it your goal to spend no more than $5 and see what goodies you can find! I recently treated myself to a few mini velvet Christmas trees that I can't wait to display on my mantel.
6. Display holiday cards from loved ones.
I will always have a soft spot for snail mail, so with holiday cards coming in each week, this time of year is the absolute best. Flex your DIY skills and find a clever way to display your holiday cards so you'll be surrounded by all of your people, no matter where you are. Create a mini wall display using some clothespins and ribbon or simply repurpose a memo board that you no longer use. Anything is better than simply letting cards pile up on your entryway table!
7. Read a holiday-themed book.
Reading something Christmassy always boosts my spirits on chilly December days, so do yourself a favor and pick up a holiday-themed book at your local library. Try out Elin Hilderbrand's Winter Street series or grab a fun rom-com like The Holiday Swap. And if you're traveling home to visit family, it never hurts to keep a good book or two in your suitcase—sometimes you just need to sneak away for a moment of peace and quiet!
8. Try a seasonal Trader Joe's treat.
I'm an avid Trader Joe's shopper year-round, but the holiday season is when I really don't like to miss a trip to the store. There are so many delicious items that hit the shelves in December. The next time you're stocking up on your weekly groceries, add a festive indulgence (or two, or three!) to your cart so you don't miss out on this season's offerings.