Eight years ago, Corri McFadden, founder of eDrop-Off and star of VH1's House of Consignment, was studying fashion design in college when she had an ingenious idea for her senior project: an eBay store that would handle the buying and selling of your gently-used luxury goods. Since then, Corri has evolved her idea into a multi-million dollar company and expanded her team to 37 employees, working out of Chicago's Lincoln Park neighborhood. But that's not all she's up to these days.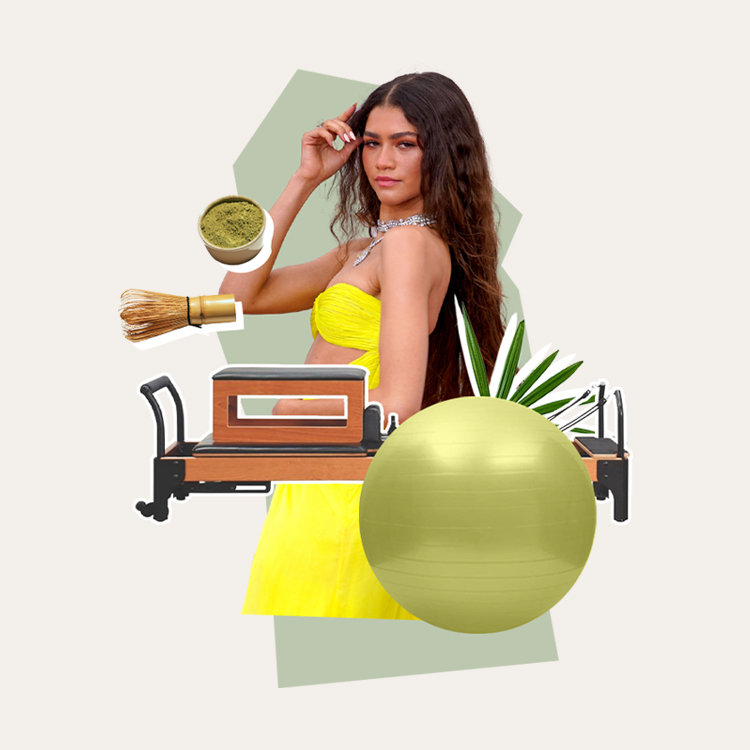 she's (kinda) just like us!
You may recognize Corri from the reality TV show: VH1's House of Consignment. The show follows Corri as she navigates running her own business in the worlds of fashion and e-commerce, while documenting her business ventures with eDrop-Off day in and day out. She also hosts a weekly fashion segment on Chicago's morning show, "You and Me This Morning," contributes to the online magazine Glossed & Found, as well as writes a bi-monthly column for the esteemed fashion site, Refinery29. On top of that, she recently designed her own jewelry collection. It's safe to say this girl has done it all, and she's only just begun.
Here, Corri tells us how she's overcome the hurdles that come with finding success and what inspired her to start her company.
Name: Corri McFadden
Age: 30
Current title/company: owner and founder of eDrop-Off and star of VH1's House of Consignment
Year eDrop-Off was founded: 2004
Educational background: Bachelor's Degree in Fashion Design
From a senior-year project in fashion design school to a major fashion business with 37 employees, what was your inspiration for starting eDrop-Off?
I saw a void in the market and was fearless! I have given my vision all of my energy and passion everyday since!
Please tell us about the process of starting your own business from the ground up. What should an Everygirl know about becoming her own boss?
It's not easy and requires an extreme amount of self-discipline and drive. You will only get out of it what you put into it—do it because you love it!
What were some of the hurdles you faced in starting eDrop-Off?  How were you able to overcome the financial hurdles of owning your our business?
I give eDrop-Off everything I can always. When building a business, it is important to keep your money in the business. You never know when unforeseen expenses will arise, when you will need to hire staff, and is a necessity for a business into a brand.
A difficult process for many entrepreneurs is developing a solid customer base. How were you able to successfully market your services to high-end clientele?
It is important to create your own niche and own it. A successful brand is all in the details. Every aspect of the business should be cohesive from the retail space, client services, advertising, all the way down to your pens you use in the office. I am my brand, and I live and breathe eDrop-off and luxury. It is important in this industry that you provide the best service possible, and it is your responsibility to grow your service and be innovative in a way that they can't live without you.
Many Everygirls struggle with discovering exactly what they are passionate about and then how to translate that into a successful career. How were you able to do just that?
Everyone finds their passion at different times. Sometimes it could be from the age of 5 when you discover a passion for singing or maybe when you are 25 when an unexpected spark of interest arises. Whenever it comes, it is important to recognize it and follow it! Find a balance in your life where you can include that passion and everything will come together naturally.
What are the biggest rewards from being an entrepreneur? Biggest challenges?
Everyday is filled with challenges but you can't view them that way, I simply view it as a task on my list that needs to be resolved- When failure is never an option it will never happen! There are no words to explain how rewarding it is to see your vision come to life and create a place where other people can grow and work together to make the impossible possible.
What is the most important thing you have learned over the course of starting and running eDrop-Off?
Never give up and be willing to work for free! Networking is vital and this will include many opportunities that will not have an immediate return. Take them as each one is like creating a piece for your puzzle and everything will come together.
From style maven and brilliant business owner to reality television star! What is it like to have your life play out on VH1's House of Consignment?
It is pretty exciting, I am extremely proud the business I have built and the dynamic eDrop-off team. The purpose of doing House of Consignment was to expose the service on a national level as it is something that everyone essentially needs, as well as inspire girls and let them know that anything is truly possible!
You also host a weekly fashion segment on a Chicago morning show, contribute to Glossed & Found and write a bi-monthly column for Refinery29 while blogging about it all! How do you stay balanced?
When you do what you love balance will come naturally as you find a way to get everything done and still have your head on straight at the end of the day. I have a very supportive boyfriend and I believe a key element to success is to have someone that is loving and supportive since this person could also have the power to hold you back. I also bring my two yorkie-poo's to the office everyday which always make me smile.
Your most recent endeavor is creating one-of-a-kind jewelry made exclusively from vintage pieces. What inspired you to create your own collection?
My degree is in Fashion Design, and I was itching to get back into designing. The collection is really exciting and beautiful. Each piece is a one-of-a-kind, and the foundation of each piece is a vintage brooch that has been created into a wearable contemporary necklace or bracelet.
What does a day-in-the-life of Corri McFadden look like?
I hit the office running; no day is ever the same! eDrop-Off is filled with departments, including photography, copy writing, inventory, management marketing, social media, and client services. My hand is in everything, and I pride myself in having a fun workplace that is filled with some of the most amazing fashion treasures (over 2,000 items sold each week!). With that comes typically 200-300 emails a day, meetings, daily issues, and networking. I also travel to New York City twice a month as we are working on expansion.
Where do you see yourself in five years?
It's hard to say as only one person knows where I should be going so I will keep following my passion and living everyday loving what I am doing.
What advice would you give Everygirls about following their dreams?
You know yourself better than anyone. Follow your passion, and don't ever let someone or a situation pull you down. Make the most of your journey!