Even though we're starting to rush-order fall candles, make every pumpkin recipe we can find, and dream of cozy knits, the weather doesn't always get the memo. We appreciate the last of the warm weather (especially since we'll be in bulky coats and snow boots in a matter of months), but the heat can definitely harsh our fashion mellow. We're dying to start dressing like Blair Waldorf on the first day of Constance Billard School for Girls, but it's still 80 degrees, and plaid jackets or cozy sweaters will make us sweat way too much.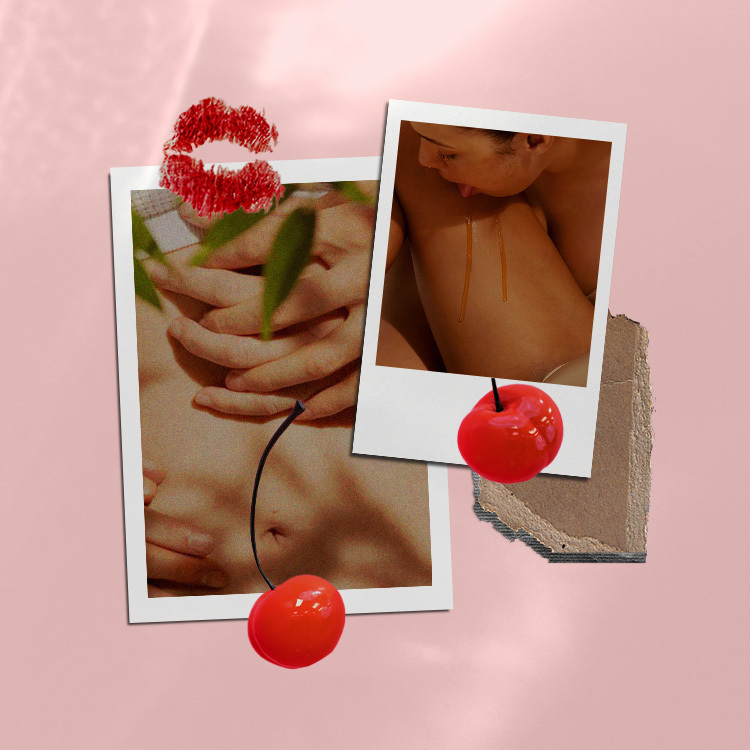 spoiler alert: it's not too good to be true
Not to worry: there are some key fall pieces you can invest in now to perfectly transition from warmer weather into the chilly, cozy temps we've been waiting for. Here are 10 fall pieces you can start wearing right now, and how to transition them into the next season.
1. A blazer
A good blazer is as essential to fall as PSLs and a Hocus Pocus marathon, but it can also work for warmer weather with a pair of cut-off denim shorts and sandals. The trick when it's so hot that a blazer with a minidress or cut-offs feels too hot? Pair with a crop top or drape over your shoulders.
2. A silk midi skirt
What can't silk midi skirts do!? Not only are they a favorite in summer, but they're appropriate for fall too. When the temperatures start to drop, throw on a denim jacket, sweatshirt, or cozy knit for an outfit formula you'll want to wear for months. PS they also happen to go with booties just as well as they go with sandals in the summer.
3. Booties
Yes, you can rock fall's favorite shoe with a summer dress or denim shorts. Everyone needs a high-quality pair of booties, so if you've been looking for a sign to splurge on that classic pair you've been lusting after, this is it. After all, you can wear them the day they arrive in the mail through the first snowfall of the year.
4. A crisp button-up
A crisp button-up is a staple for autumn because it pairs well with everything from plaid skirts to jewel-toned jackets. Make it work when it's above 80 degrees by rolling up the sleeves or even tying the ends in a knot for a more cropped look. Make like a fashion girl and go oversized for an I-woke-up-like-this vibe.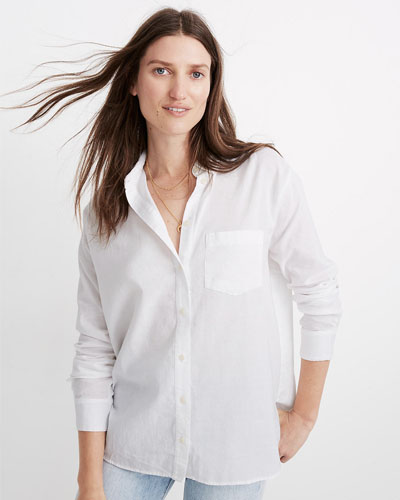 5. A plaid mini dress
The go-to fall dress you'd rock with tights (à la Blair Waldorf) works just as well on its own while it's still hot outside. Wear with that chic pair of booties you've been dying to wear since last fall, or get more wear out of your favorite summer shoes for perfect in-between-seasons style.
6. Dark florals
Florals for spring may not be groundbreaking, but florals for fall? Now that's something Miranda Priestly would get behind. While floral print is traditionally in-style during warmer months, darker, romantic florals have a cold-weather vibe, making standout pieces in vampy hues and big floral prints the perfect trend to work for both summer and fall.
7. A knit tank
It's like a seasonally appropriate version of the top you've been wearing all summer, except you can easily transition it into colder days with a long-sleeve tee underneath or a jacket over. Bonus: a knit tank is my favorite way to fake the look of a sweater-under-blazer look without the extra bulk, making this piece work just as well for warm days as it will for cold.
8. A long-sleeve maxi dress
Sleeveless dresses might have been your go-to during summer months, but fall begs for long-sleeve varieties. Luckily for our transitional wardrobe (and how freaking hot September can get), dresses are breezy enough to keep us cool when it's warm, but perfectly transition into colder temperatures. Simply trade in your sandals for booties and throw on a jacket.
9. Leather leggings
If leggings weren't a year-round essential before 2020, they are now. Update the athleticwear you've been wearing everyday since March to one of our favorite wardrobe pieces: luxe leather leggings. While it's still warm, pair with tees and lightweight button-ups. Come fall, a cozy knit and leather leggings is going to be the chic stay-at-home uniform you'll be wearing until spring.
SPANX
34% off the Nordstrom Anniversary Sale!
10. A thin sweater
If you're like me and freeze whenever you're in air conditioning (no matter how hot it is outside), you know that a thin sweater is a must-have in summer too. Replace a casual sweatshirt for a luxe lightweight knit during outdoor workouts, or pair with shorts while it's not cold enough for pants. Come fall, it will be your go-to wardrobe essential to layer under any outerwear and pair with pants, trousers, or skirts.
What's your favorite fall piece?