When you enter the magical land that is Trader Joe's, you can always expect to find some good things. My beloved Chicken Cilantro Mini Wontons, the Mandarin Orange Chicken our editors can't live without, their frozen elotes—no matter what, I can guarantee I'll find something good, especially of the healthy snack variety. But the most fun part is finding a good afternoon (or any time of the day, really) treat. Trader Joe's is notorious for taking delicious items and finding a way to make them a little healthy, so we found all the best healthy Trader Joe's snacks you can enjoy knowing they have some added benefits.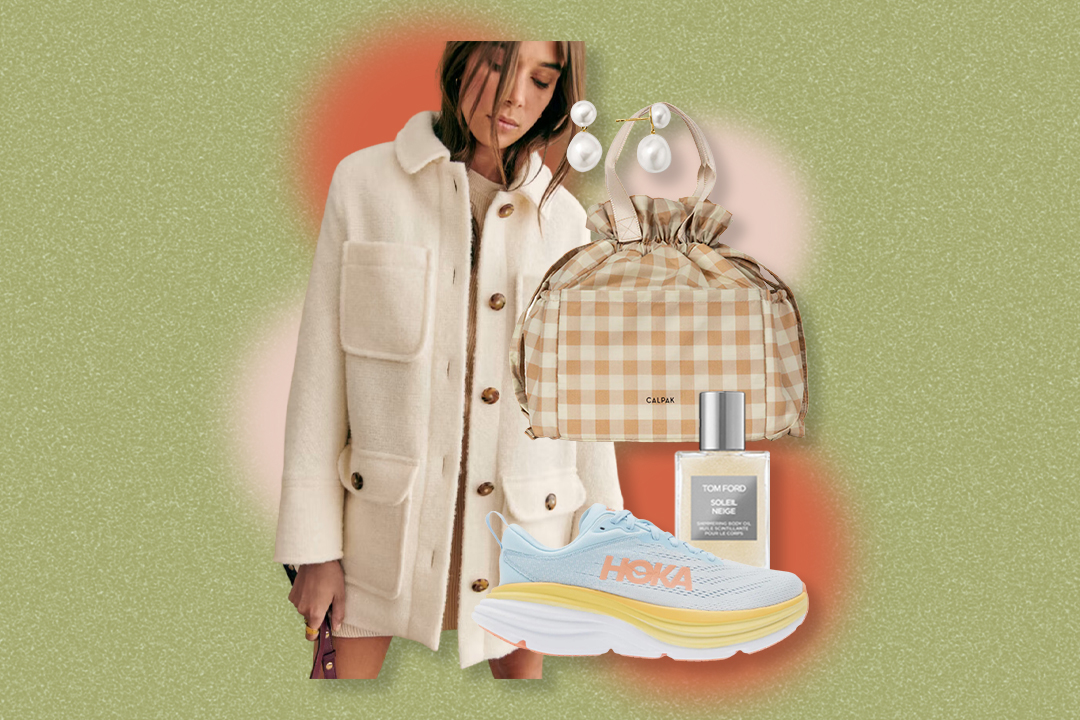 1. Vegan Banana Bread
When you want a sweet pastry that won't make you feel bogged down after you eat it, this is your best bet. It has the perfect banana bread texture and taste you love (even though it's vegan!), but I feel satiated and happy after one slice. I love to add a little butter and pop this in the microwave for a sweet breakfast with coffee.
2. Pineapple and Watermelon Fruit Spread
Trader Joe's has a plethora of jams and spreads, and these have been at the top of my list lately. They're sweet and amazing to add to a cheese board or on top of toast, but they're not too sweet that they feel like a dessert either. They're great for adding a hint of something sweet to your breakfast, with some ice cream, or with your favorite Trader Joe's cheese and cracker combo.
3. Almond Butter Pretzel Filled Nuggets
If you like to mix your sweet and salty like me, I love these pretzel-filled nuggets. I like to portion out a few for an afternoon snack that hits all my cravings. They also have a peanut butter version, but I love the extra hint of saltiness in the almond butter.
4. Barbells Protein Bars
If you historically hate the taste of protein bars, you have to try this. These have officially become my favorite protein bar. They taste like I'm eating a candy bar. The insides are chewy while the outside has a little crunch, and they have 20g of protein. This is an ideal snack for after a workout or to tack onto my breakfast.
5. Peanut Butter Protein Granola
If a treat has some extra added protein, I'm all for it. I love adding more protein to my diet wherever I can get it because it makes my meals more satiating. I've been adding this to my Greek yogurt in the mornings, and it makes me feel full for so long. Plus, I love anything peanut butter, so it tastes so good.
6. Acerola Puree Packs
Smoothie bowls are a hidden treasure because they taste so good and sweet, but they're usually pretty healthy. I love these packets because they're so easy to use, and I like adding cherries to my diet whenever possible because they always really settle my stomach.
7. Dark Chocolate Power Berries
These used to be a staple in the Everygirl office. They're an ideal sweet snack that feels satiating. I love adding them as a side to my lunch to get a little something sweet—and because it's really just chocolate-covered fruit, I tell myself that it's increasing my fruit intake.
8. Cinnamon Schoolbook Cookies
These cookies make me feel like I'm 6 again, and I'm all about it. They're sweet and crunchy and remind me of something my mom would have included as a treat in my lunch box. But unlike what my mom probably packed me, I can actually pronounce all of these ingredients so when I eat like 10 in a row, I don't feel like I'm going to throw up!
9. Magnifisauce
While this isn't necessarily a sweet treat, it's the perfect way to make your dinner feel like you got fast food (even when you didn't). I add this to a side of sweet potato fries or with grilled chicken to make me feel like I just went to In 'N Out (this is basically identical to In 'N Out sauce). But the ingredients are pretty minimal, so it almost feels like something I've made at home.
10. Crispy Banana Ribbons
Banana chips can be hit or miss. Sometimes, they're filled with sugar and extra ingredients that make them taste way too sweet. These hit that perfect medium of a sweet treat that has a little crunch without making you feel like your teeth will fall out.
11. Yogurt Slushies
These slushies are giving me all the nostalgia (still burned that I never won that vacation with Dylan and Cole Sprouse), and while they're made for kids, I enjoy them as an adult too. They're organic and made with pretty minimal ingredients, but they straight up taste like a Dannimals. You won't regret having these in the fridge when you get a hankering for a childhood classic.