When the weather is nice, there is a 99% chance I'm enjoying my meals outside. Whether on my balcony, on the patio at a restaurant, or at a park taking a break, I love eating al fresco. Even my morning coffee tastes better with a side of sunshine and fresh air. To level up my love of eating outside, one of my absolute favorite activities in the springtime is hosting picnics. I've had a picnic alone in the park with a book and some snacks, planned a romantic picnic date at a winery, hosted one for friends—complete with a menu, music, and cocktails—and it never fails to be a good time.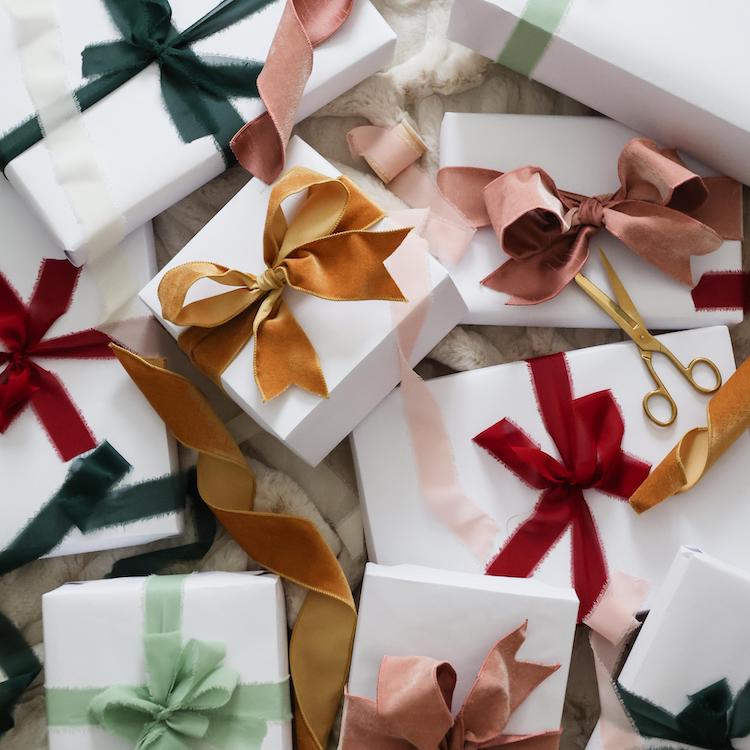 the perfect gifts for everyone—and we mean everyone—on your list
The best part is that a picnic is one of the easiest events to host. Requiring only minimal set-up and no-fuss refreshments, it really couldn't be simpler. All you need is a plan so that everyone knows where to show up, when to be there, and what to expect. Read on for everything you need to have a glorious picnic outside this season.
1. Pick a time and place
When it comes to location, you want a place where you can enjoy the sunshine and retreat to some shade if you get too warm. A public park, the beach, or even your own backyard are all great options. The next step is to pick a time, and IMO, there is no bad time of day to have a picnic. Make it a brunch, an afternoon hangout, or even a nighttime soirée that ends with s'mores and watching the sunset.
If you want to add a special activity to your picnic, you could make it a wine tasting, play croquet or giant Jenga, or have a cornhole competition. Whatever you decide, be sure to check with your local park's rules and regulations to ensure everyone will have a fun time!
2. Create a chic and cozy vibe
Blankets and pillows are essential for picnic comfort. You don't want to be sitting directly on the ground, and if you're hosting a big group, it's not always feasible to bring chairs for everyone.
You'll want to grab blankets that are designed specifically for outdoor use, meaning they're waterproof on one or both sides. That way, your bum won't get wet while you sit on the ground, and the material is essentially spill-proof, just in case. For pillows, be sure to bring enough outdoor cushions for each person to sit on as well as some extras, both for laying down and additional decor.
3. Lean into the natural aesthetic.
Since you're already outside in nature, you don't need to go crazy with the decor. If you want your picnic to be picture-perfect, grab a bouquet of fresh blooms, bring some fancy glassware, and set out some serving trays or cutting boards to act as sturdy and aesthetically pleasing surfaces. And don't forget a chic picnic basket to hold your refreshments. You can now find tons of different options, including traditional wicker baskets, ones with built-in charcuterie boards, cooler-style bags, and everything in between.
4. Plan your picnic menu
When it comes to picnic recipes, you want the dishes to be easy to eat while sitting on the ground, quick to clean up, and, most importantly, delicious. From my experience, sharable dishes and finger foods are always winners. Here are a few no-fail options:
Charcuterie: Charcuterie is always a crowd favorite. Curate a selection of meats, cheeses, and small snacks like nuts and olives. Remember: You'll want about 2-3 ounces of meat and cheese per person.
Pasta salad: Pasta salad is easy to prepare and goes with just about everything at a picnic. This recipe is my go-to.
Caprese skewers: These skewers are another staple on my picnic menu. They're so easy to make and delicious to eat. If you don't like caprese, try a version using watermelon and feta instead.
Dips with veggies or chips: Everybody loves a good dip. Pick your favorite(s) and pair them with some chips or fresh veggies.
Finger sandwiches: Slider-style sandwiches or pinwheel wraps are perfect for picnics. You can make variations like chicken salad, ham and cheese, or Italian sandwiches.
Fruit salad: Like pasta salad, fruit salad is a picnic classic. Toss your favorite fruits together and add a drizzle of honey and lime juice for a simple and sweet treat.
5. Craft some cocktails (or mocktails)
Drinks at a picnic should be light and refreshing. Keep it simple with a classic lemonade, or add some fresh fruit for some seasonal flair. For something boozy, you can never go wrong with a rosé sangria, watermelon mojito, or Aperol spritz. These are great options that you can make ahead of time in a big batch for easy prep.
There are also plenty of fun mocktail options that would be great for a picnic. To keep it simple, pick up a few bottles or cans of your favorite non-alcoholic drink—I personally love Recess, Health-Ade, and OliPop as delicious alternatives to cocktails.
6. Don't forget the essentials
The last thing you want is to get to your picnic and realize you forgot something. Make a list of the essentials before you go, like serving utensils, plates, cups, napkins, ice, water, a Bluetooth speaker, portable chargers, and extra sunscreen. Once you have everything, you're ready to enjoy your picnic and the beautiful springtime weather!