The average American spends 24 hours a week online. Once you let that kinda scary number sink in, let's think about another one. How many websites do you think you visit in a week? Dozens? Hundreds? Okay, hundreds may be a bit dramatic, but I think you get where I'm going with this. Your website is competing with a lot of other websites when it comes to capturing a user's attention. Let's face it, they've probably seen it all. So how can you make yours stand out? Let's dive in to how you can grab — and keep — your reader's very valuable attention.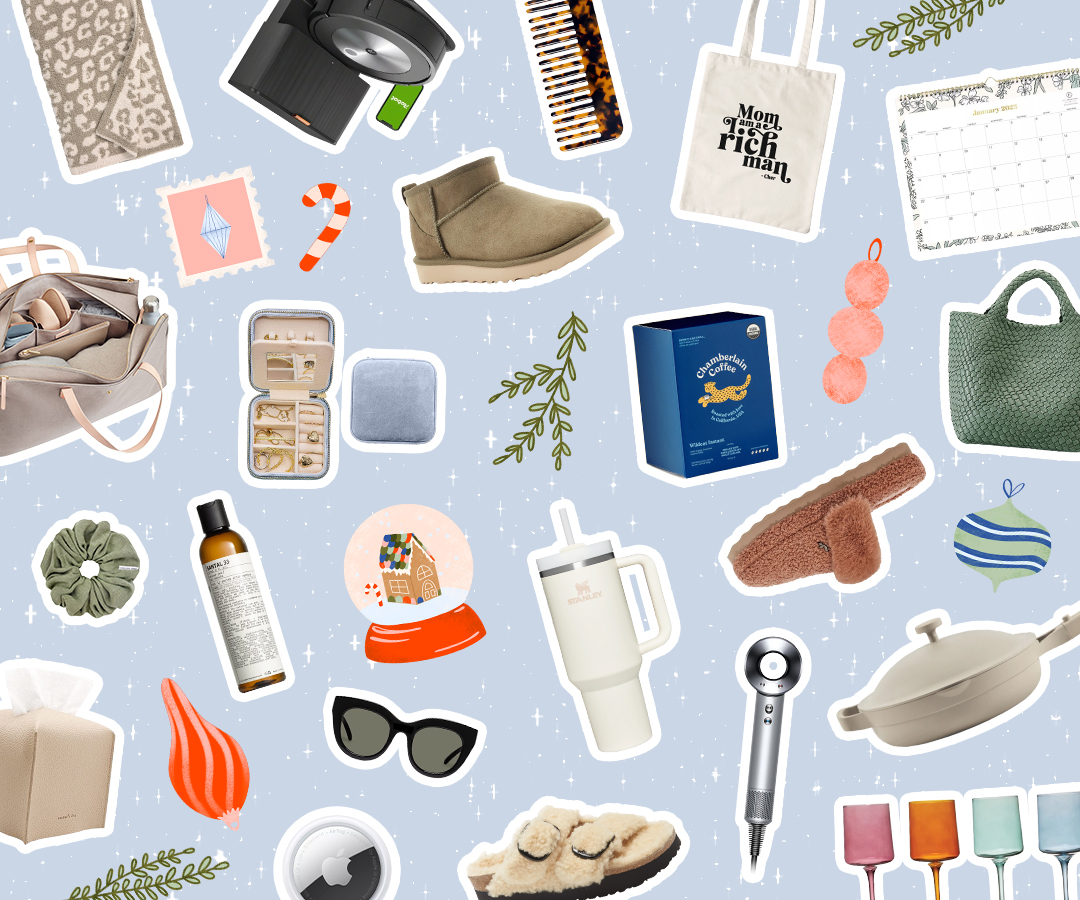 With hundreds of thoughtful gifts, you're sure to find something for everyone on your list!
Pause. If you're like "I am the world's best basket weaver/rare book collector/pierogi maker, but I have no web design skills whatsoever," then there are simple design solutions you can utilize. Squarespace has plenty of beautifully and professionally designed website templates that could not be easier to use. If you don't see your perfect fit, don't worry about it. All of their templates are easy to customize and require no design or computer coding skills at all.
1. Keep The Design Simple
We'll explore more specifically what design elements you should include on your home page, but first let's start with a very important design rule you should follow. Keep your homepage design simple. It can be extremely tempting to design a flashy homepage that is really eye-popping. But when it comes to web design, eye-popping can translate to overwhelming, distracting, and cluttered. Whoops. It's better to keep your homepage clean, simple, and easy to navigate. Don't be afraid of blank space, white, or minimalist photos.
READ: Understanding Layout: How to Choose the Right Template for Your Blog
2. Consider Mobile and Desktop
Another early-stages design aspect you need to consider is if your design is both mobile and desktop friendly. Internet traffic coming from smartphones is on the rise. Because websites are designed on computers, it's easy, and very intuitive, to design a website that looks good and functions well on a desktop. But you really do have to cater to both crowds. As you design, keep both formats in mind. Desktop and mobile devices are most likely where most of your website traffic will come from, but if you really want to cover your bases, you should keep tablet devices in mind too. If this all sounds overwhelming (that's fair!), then consider using a pre-designed template that is optimized for both desktop and mobile devices.
Squarespace offers built-in styles that optimize websites for mobile devices, so using one of their templates could not be easier. You can tweak templates as you see fit, and they will give you a great jumping off point. If you branch out on your own, don't forget to preview your design on a mobile device before going live.
3. Load Quickly
As I mentioned in this story about how to analyze and improve your site traffic, having a site that loads quickly is key to your digital success. 40% of people abandon a website if it takes more than 30 seconds to load, and a one-second delay in page response has been found to result in a 7% reduction in conversions. Ouch. When a user visits a page of your website, their device has to download all of its content. This can cause issues if your webpage is content heavy, especially on mobile devices as their connection to the Internet is not always strong. If a mobile device has to download a large amount of data, it may not load at all. Keep images small and compressed and avoid large amounts of text in order to keep your website speedy. These are good rules to follow throughout your website design process, but should especially be considered for your homepage.
4. Help Them Navigate
Can we take a break for a moment to celebrate the fact that your website has visitors? That's amazing! You've worked hard to gain your site traffic, so it's time your website starts doing some work for you. No matter what page your user is on, they should always be able to navigate your website easily and quickly, but especially so on your homepage. There are a few routes you can take. You can include a navigation bar on the top or side of your website. You can also include an abbreviated version of your navigation bar in the content section of your homepage by highlighting a few of your most important pages. Whatever design you choose, make sure your navigation system is accessible and instinctive to use.
5. Pick One Clear Call to Action
This next bit of advice is going to sound contradictory to what we just went over, but bear with me. While it's important to have a clear navigation system for finding your most important website pages, it's also necessary you have one "call to action" that rises above the rest. Whether it be to sign up for your email list, read your blog, or to contact you, you have to make your number one goal clear. Try a pop-up or include your call to action in a more prominent position than any other promotions on your homepage.
READ: The 8 Things You Need to Do Before You Launch Your Blog
6. Build Your Brand
A user should be able to understand your mission and what you can offer them within seconds of landing on your website. Of course you will use text to literally spell out your offerings, your goals, and your values, but design can also come into play here. Whatever colors, fonts, and design assets you use on your homepage should match the branding you've chosen for your business, blog, or personal brand. By creating a cohesive brand across assets like packaging, social media, business cards, and your website, you'll create a recognizable brand that users will come to trust.
7. What Can You Offer Them?
As your user dives into your website, you're about to ask a lot of them.
Read this. Purchase that. Give me feedback please. Don't forget to follow me on social. You do want to sign up for my email list right?
And the requests continue. That's why it's nice to start off your user's experience by sharing what you can offer them. Perhaps it's the expert advice on your bog. Or maybe you're happy to provide a free consultation. What about that email list you want them to sign up for? Consider offering a coupon code to all new subscribers. Establish what exactly you can offer your users and they'll be more likely to stick around.
This post was in partnership with Squarespace, but all of the opinions within are those of The Everygirl editorial board.