The thing I want more than anything in the world right now is a long discussion with a skincare professional, a facial massage (and not the one I do on myself every night), and oh my God would I kill for some extractions right about now. Call me crazy, but an up-close-and-personal with a doc or esthetician and my face sounds like the life. (If I wasn't isolating with my family, they would definitely be first, but at this point, they're certainly getting sick of me.)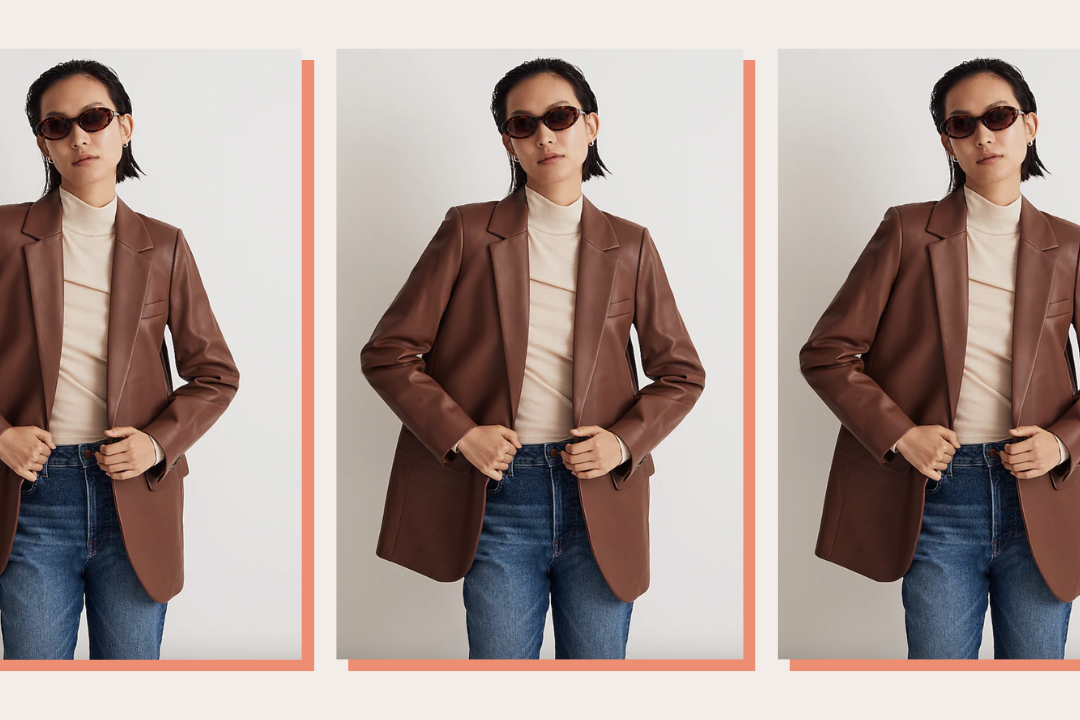 time for your fall wardrobe update!
Skincare most certainly isn't our biggest worry right now (I'm not even sure I would rank it top 10), but it's something we have (somewhat) control over, and I'll recommend just about anything right now that will make a few people feel a little bit better about themselves.
I got one of my wishes above (thanks to my genie in a bottle AKA this article that made me reach out to her in the first place) when I talked to Dr. Fatima Fahs, a Dermatology Resident in Detroit, Michigan, about everything to keep your skin in tip-top shape while we're staying home and choosing to reschedule facial and dermatologist appointments. "Consider this time in isolation a time for self-renewal—whether for your skin or your soul!" (She gets me!)
Do tele-health appointments with your derm
If you need to see your dermatologist, check in to see if they're offering appointments via Skype or phone call. Dr. Fahs said if you haven't seen a dermatologist yet, now might be a good time since you can do it from the comfort of your own home.
Add a retinol to your routine
"If you aren't already using a retinol, this is the perfect time to begin incorporating one, as most people have some mild irritation and flaking when they first start," Dr. Fahs said. Whether you're grabbing an OTC option at Sephora or contacting a derm about a prescription-strength Retin-A, you'll see its benefits over time. "Retinols are a crucial ingredient for anti-aging and skin brightening. Start by using a retinol every other or every third night after cleansing and before moisturizing," Dr. Fahs explained. As your skin starts to adjust, increase the frequency.
Shani Darden Skincare
Created by celebrity esthetician Shani Darden, this new product combines retinol and lactic-acid to promote cell-turnover and exfoliate the skin.
Glow Recipe
If youre looking for a more dry-skin-friendly way to add in a retinol, this sleeping mask is it. It contains avocado oil and avocado extract to soothe and nourish, while retinol and PHA (polyhydroxy acid) act as your actives to exfoliate and fight damage.
Drunk Elephant
This clean, editor-favorite retinol cream is now available in a mini size so you can try before you splurge, along with a deluxe sample of another editor-favorite—their B-Hydra Hydrating Serum!
Don't get too ambitious
As much as this is a time to add new products into your routine, don't overload your skin with a bunch of new things. If something does break you out, how will you know which product is doing it? Dr. Fahs recommended slowly adding in new products and keeping up with a consistent routine first and foremost.
Leave peels to the pros
"Whatever you do, please do not try to create a DIY at-home chemical peel," Dr. Fahs said. "Even though we all have the downtime, experimenting with acids and trying to make your own at-home peel is an absolute recipe for disaster."
Instead, Dr. Fahs recommended trying an AHA/BHA serum or mask to get those same exfoliating benefits without putting your skin at risk for irritation, burning, or scarring.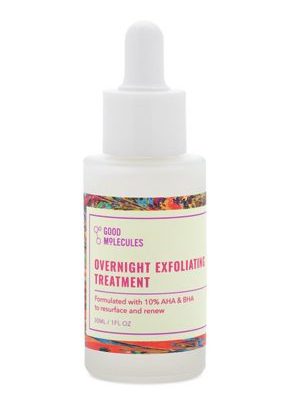 Good Molecules
Good skincare doesn't have to come at a high price-tag, and this overnight treatment is your proof. This contains a blend of 10 percent AHA/BHAs to smooth skin, clear pores, and help breakouts.
Drunk Elephant
Rarely will an Everygirl beauty article go by without talking about this exfoliating mask. Our editors love it because its effective without being harsh.
Renee Rouleau
Get the spa treatment at home with this mask/peel that is loved by influencers, beauty editors, and celebs alike—including Demi Lovato!
Take a break from your makeup
Any beauty lover is wincing at the mere thought of this tip, but Dr. Fahs is right. "This is an opportunity to reset our skin and improve our complexion," Dr. Fahs said. And if you do wear makeup, adopt a "skin first" mentality. Don't skimp on your morning skincare routine—and definitely don't forget to take it off at the end of the night.
Declutter your skincare
Spring cleaning is certainly underway, and Dr. Fahs suggested focusing on your skincare routine as well. First of all, go through your products and get rid of the ones that are expired or old. "Go through your skincare products and organize the ones you want to keep based on type: cleansers, active ingredients, moisturizers, masks, etc.," Dr. Fahs said. "Use this time to reset and decide what your skin needs and what you can do without."
Once your products are organized, do a thorough cleaning of your makeup brushes. Do you know how much gunk can build up on those brushes?!
Keep up with your skincare routine
Just because we're not going out and about doesn't mean we should neglect the items on our bathroom shelves. Dr. Fahs recommended using a gentle cleanser, vitamin C serum, and sunscreen every morning; and a cleanser, retinoid or acid exfoliator, and moisturizer at night.
Pay attention to the rest of your body
Skincare isn't exclusive to your face. Make sure you're taking care of the rest of your body too, including your neck! Dr. Fahs suggested taking care of your nails by letting them "breathe" without polish for a little while and using a fragrance-free cream or ointment after a shower to moisturize your body.
To get ready for sandals season, she recommended using an exfoliating foot cream and a pumice stone to soften and exfoliate your feet. No pedicure? No problem!
Don't forget sunscreen
Just because we're spending time inside doesn't mean we're not getting sun damage. "Harmful UVA rays are still making their way to your skin from your windows," Dr. Fahs said. "In addition, blue light from our phones or laptops are being emitted and have been shown to contribute to worsening hyperpigmentation." Opt for a moisturizing SPF that will leave your skin soft and hydrated all day. If you're getting a lot of sun (i.e. sitting right next to a window, going for walks, etc.), remember to reapply throughout the day.
Supergoop!
Dry skin gals looking for the perfect sunscreen product, here's your winner. This just-released sunscreen adds an intense glow and radiance to the skin, all while protecting you with SPF 40. This was created specifically to go under makeup, so the texture is similar to a primer; but you can also use it makeup-free for a glowy look that's protected from the sun.
EltaMD
Dermatologists rave about this lineup of sunscreens. Although this iteration is for normal to combination skin types, they have options with hyaluronic acid for dry skin and oil-free for sensitive and acne-prone skin. Basically, regardless of your skin-type, there's a version of this sunscreen for you.
Neutrogena
Another dermatologist favorite, this sunscreen is high-end quality with a drugstore price. It goes on smooth, doesn't leave and white-cast, and isn't greasy. What more can you ask for?!
Sleep with a humidifier
Many of us are experiencing dryness and irritation from all the time inside. Dr. Fahs explained that this could be due to being inside with our heating and cooling systems running all day, as low humidity can cause skin issues. A humidifier can help add a little extra moisture in the air while you're sleeping and hopefully add a little extra hydration and plumpness to your skin.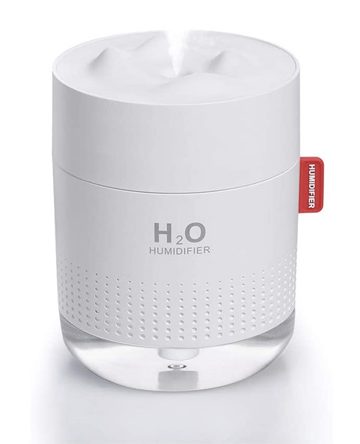 SmartDevil
This humidifier is perfect to place on your nightstand while sleeping to add a little extra moisture into the air, and in turn, into your skin.
De-stress as much as possible
On the other hand, our skin could be reacting to the continued stress and anxiety many of us are feeling right now. If we're feeling very stressed out, Dr. Fahs explained we could be causing our cortisol levels to spike, resulting in stress acne. Lowering your stress levels in our 2019 lives was hard enough, and it's much easier said than done in 2020. Find what helps you de-stress best, and run with it. Dr. Fahs shared a few of her favorite ways to bring down cortisol levels. "Take advantage of free at home workouts and meditations to decrease your stress," Dr. Fahs said. "Attempt to get outside for a short walk and some fresh air (while appropriately social distancing)."