When you're trying to design (or redesign) your space, it can be, well, daunting, if you're not, you know, an interior designer. Even if you know exactly what sorts of things you like, it can sometimes be a real challenge to actually execute the design yourself. While there's still probably not an actual substitute for working alongside an actual designer, knowing some of what might be going on in their heads when they're considering a space and what would work best in it can feel like you're cracking a code — like now you've been initiated to a club that can truly make your living space feel like your home.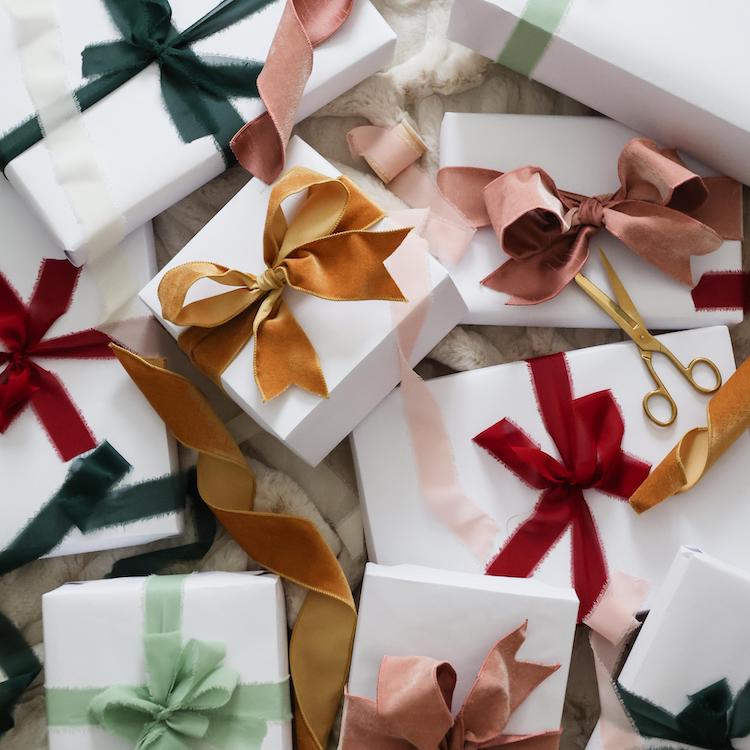 the perfect gifts for everyone—and we mean everyone—on your list
Bring in some color
If you're living in a rented space or if you're not in a place where you want to repaint your entire home, add an influx of color to your space with accents and touches that would be easy to swap out in a few months or years when, predictably, you're going to want to give your space an overhaul once again. "Pillows are the easiest way to add a touch of color to your room," said Mikayla Keating, an elite Decorist designer. "These can be easily switched out seasonally, which gives you the freedom to not be tied down to a particular color pallet all year round."
Baylee Floyd, another elite Decorist designer, echoed Keating, "Floor plants bring tons of color and life into a room as well!" If you're not ready for the responsibility that comes with caring for live houseplants, consider investing in some high-quality faux plants that will put up with your neglect and last you for years to come.
Rugs make a huge impact
If pillows aren't really your thing, a colorful or textured rug can also make a big statement. While it might feel a bit more permanent than a few throw pillows, you're far from stuck with it. It's still super easy to swap out in favor of something different when your preferences change. "When putting color on the walls isn't an option, take it to the floors and set the color palette of a room with an incredible rug," advised Erika Dale, a classic Decorist designer. "Since large-scale rugs cover a lot of ground, they have a huge impact on the tone and aesthetic of a room. An amazing rug is often the starting point for me when I am planning the color scheme for a space. The best part is that rugs are totally rental-friendly and can actually help hide an ugly rental floor that you can't change!"
Don't forget about art
Art, too, can be a temporary way to make a dramatic difference in how your room looks and feels. "One way to instantly improve the aesthetic in a room is to hang well-scaled art pieces," Dale added. "Oftentimes people are afraid of investing in artwork (especially large-scale pieces) for rentals since they see their living situation as temporary. However, without the ability to paint or put up wallpaper, art can be a very effective way to bring color and personality into the room! Don't be afraid to go large-scale to really make an impact, as large art pieces actually make a small space feel bigger. Can't put any holes in the walls? Use removable picture hanging strips to hang art with no wall damage!"
Get creative with storage
Another challenge that can come with some spaces is a lack of storage space. My own apartment, for instance, is completely closet-less (I know), which means a little creativity is called for when it comes to figuring out just where I'm going to put all of my stuff.
"If you are living in a space with minimal storage, invest in multi-purpose furniture pieces that integrate storage into the design," Dale suggested. "For example, get a bed frame with drawers underneath, a storage ottoman to put up your feet, an entry console that is actually a shoe cabinet, or a coffee table with interior storage. By adding storage into the furniture pieces that would already be in the room anyway, it helps to maximize your square footage and reduce visual clutter."
If you're not in the market for a new bed frame or if you still don't have quite the storage you need, despite make these sorts of upgrades, consider incorporating storage into your decor and design elements. "An easy way to add some storage is to add baskets to the room — not only do these add a decorative element to your space, but they can also help stay organized," Keating said.
Lighting can make all the difference
Beyond adding color and texture into your living space, adding a few additional thoughtful touches can really elevate your space. For this, look to lighting. "Adding at least one statement light fixture can elevate your space easily," Keating said. "This can be a plug-in textural pendant, a unique modern floor lamp, or a dimensional table lamp. Having a fun, unique light fixture can be a great conversational piece in your room and can add visual interest."
You also may be able to swap out ugly rental fixtures with more up-to-date, stylish pieces that fit your personal aesthetic, as Apartment Therapy noted.
Curtains can transform a room
Additionally, if you have the space to do so, consider adding some height to your space (or emphasizing elements that already provide it). "Height is a key factor in elevating the look of a room," Floyd said. "I would say that curtains make all the difference in the world, as do tall plants! Plants add life and height to the space when placed in a tall planter — they make a room feel like home! Curtains when hung properly (with a rod only about one to two inches down from the ceiling) and draped nicely on to the floor can make a space feel much larger and really open a room up and make the space feel complete!"
If you hang your curtains at the wrong point, it won't have the effect for which you were hoping.
If paint is possible, go for it
And if you can paint (make sure to get it OK-ed first), interior designers Athena Calderone and Christine Gachot told My Domaine that you should consider switching up the color of your walls, kitchen cabinets, or radiators to make the space look prettier, feel updated, and seem more like you.
Just because you're living in a space that's not your own or you don't have the money for a major overhaul doesn't mean you can't make the most of the space (and budget) you have right now. Whether it's finding creative ways to store your stuff or new ways to add bits of your personality and transform your sterile, empty space, there's always something you can do to make your space feel more like home.