Considering I spend my workday looking at beauty products on a computer screen, I'm not that susceptible to makeup marketing. I can spot gimmicks and marketing tactics, and I have a strong eye for what products I actually want to try and what is just a blip on my radar. But every so often, I'm hit with an ad so targeted and so enticing that I finally bite the bullet and press "add to cart". I'm talking daily videos and photos on every platform practically calling my name to try a product. Then, I see someone I love using it, and I'm finally worn down enough to try it. One product that got to me? The Il Makiage foundation.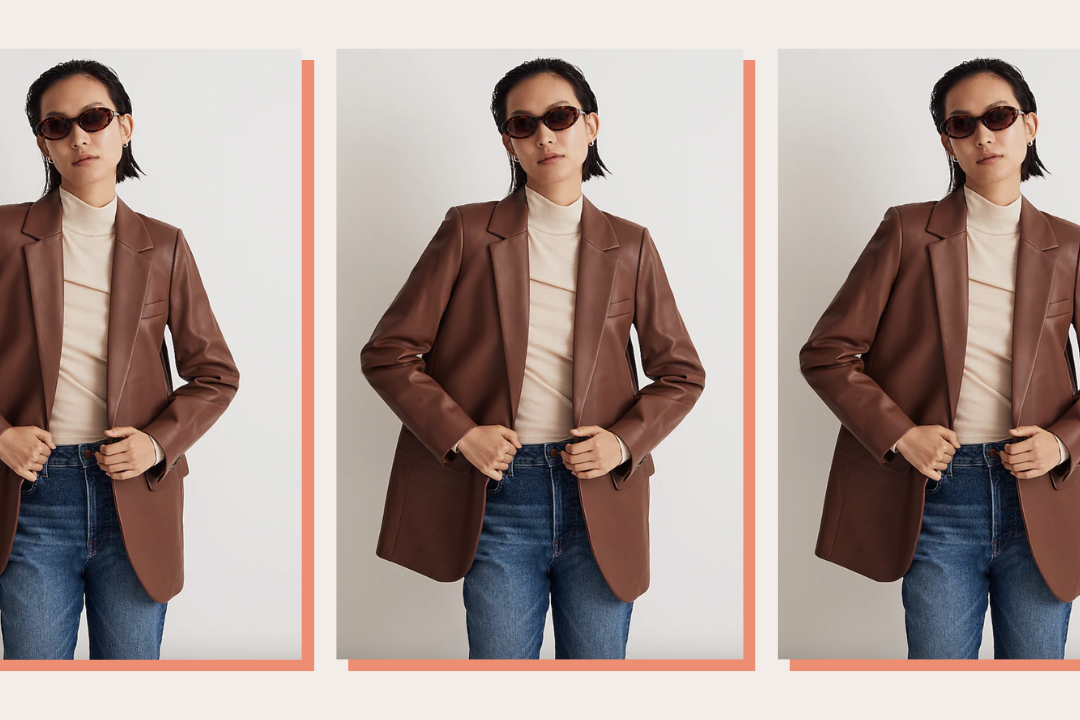 time for your fall wardrobe update!
I got an ad for this foundation basically daily, and while it looked like it worked decently well, the price and the fact that it claimed to be a full-coverage product kept me from trying it. At $45, I wasn't ready to throw my money at something I'd never seen someone I trust try before and I pretty much only wore dewy, medium-coverage products for years, which made this an immediate no in my book for a long time. Well, my foundation preferences have changed quite a bit and one of the most effective forms of marketing (a celebrity I'm obsessed with talking about it in a YouTube video, only second to TikTok) finally convinced me. I ordered it and tried it out for a month. Here's how it went. (Spoiler alert: I am TRULY OBSESSED.)
About My Skin
Oh, the journey of my skin. I have combination skin that leans oily thanks to the heat and a hefty moisturizer. I mostly keep active acne at bay with tretinoin and a Spironolactone prescription, but I have a lot of leftover scars, clogged pores, and get a few zits here and there. Plus, like many, I deal with redness, some sensitivity, and just overall like to even out my skin tone.
Due to all of this, my preference for foundation is ever-changing. Lately, I opt for a natural finish whenever possible. I like my foundation to just look like my skin. Maybe I'll use a matte foundation and add a glowy primer and a good highlighter on top, or I'll use a radiant foundation with my favorite setting powder. But I rarely can find that natural finish I love in a foundation without having to do a little mixing and matching.
About the Foundation
Il Makiage claims this foundation has buildable medium-to-full coverage with an ultra-lightweight feel and seamless blend (which sounded impossible to me, TBH). Il Makiage launched in 2018 and has a full product line, but their foundation is likely their most notable launch.
Shade Range
This foundation is available in 50 shades, and the shade-finder on their website was a really helpful tool for me to find my exact shade. It's actually bonkers how well this matches me. For reference, I'm wearing shade 110, and currently, my best match is L'Oreal's Infallible Pro Matte in Sun Beige or Fenty in 290. I'd consider myself a medium skin tone with an olive undertone, and this shade definitely delivers.
Application:
I tried this foundation with a dense brush, a sponge, and my fingers, and my favorite way to apply is definitely a brush if I want a medium-to-full coverage look. If I'm shooting for spot-concealing, I almost always opt for my fingers. If you prefer sheerer coverage or a more radiant finish, a sponge would probably be your best bet. Because I could apply it with three methods and get a different look each time, this definitely made this a versatile foundation (making the high price—more on that later—feel a little more worth it).
Finish: 10/10
As stated above, I'm always looking for a natural finish that mimics my actual skin, and this foundation does just that. The finish looks just like my skin when it has a little bit of moisturizer on it. It's not flat or matte by any means, but it definitely doesn't look shiny either. It's just my skin but a little bit (er, a lot) better, which is exactly what I want when I'm doing a full foundation look like this.
Texture: 10/10
I prefer a gel-like foundation that is neither too liquid-y nor too thick, and this hits it out of the park on the texture front. It's the Goldilocks of foundations. It doesn't feel thick or heavy on my face at all, but it has some weight to it when I'm applying, which allows it to have a good amount of coverage. I also love that it doesn't slide all over my hand while I'm applying it, making application with a brush, sponge, or even my fingers a pretty smooth process.
When I explained this foundation to a friend, the first thing I said was that it blends seamlessly. No matter what method I use to apply it, it takes a mere minute to apply this to my entire face. Even when I'm wearing nothing on my face, I can swipe this across my cheek in a line, and in a second, it blends in and you can't even tell.
Coverage: 10/10
This has the perfect amount of medium coverage. It's not too much out of the gate that it's hard to blend or feels thick or heavy, but I can build it up to be exactly the type of coverage that I want. I also love that I can sheer it out. When I don't want too much, I can apply this right to where I need coverage (like my acne scars on my chin) with my fingers, and it blends right into my skin without covering my entire face with makeup. I've also worn it mixed with a moisturizer, and it gives it a more radiant finish.
Longevity: 8/10
I wore this for a full eight-hour workday and didn't have to touch it up once. However, I did touch up my skin a little bit after 10 hours because I noticed the areas I touch my face a lot (like leaning on my chin) were starting to wear down. But the wearability is still excellent on this because I feel like it gracefully fades rather than removes in patches or slides off my face like other foundations.
I also tested this foundation on a hot day in my apartment with less-than-stellar A/C, and it didn't melt off even when I was sweating up a storm. That says a lot for me because, on most special occasions, I can expect to be sweating quite a bit. If a foundation can withstand a hot, sweaty day, it can do practically anything.
Price: 5/10
This isn't as expensive as other favorite foundations of mine (looking at you, Armani Luminous Silk), but this is definitely up there. The price kept me from trying this for so long because I hadn't heard enough about it to go for it. However, after trying it, this is definitely worth the high price tag and will remain in my collection as my favorite special occasion foundation for a long time.
The Final Verdict:
If you can't tell, I am, in a word, obsessed with this foundation. I have tried many foundations in my day and it takes quite a bit to impress me, especially something with a higher price tag from a brand I've never tried before. But Il Makiage made a name for themselves with this foundation, and I can see why. It's buildable and truly does blend into my skin like nothing else I've ever tried. No matter your foundation preferences, this product could definitely find a spot in your makeup bag.