There are few things in the world that we love more than fun people, delicious food, and a great blog. Combine all three and you'll get Joy the Baker, the popular cooking blog by Joy Wilson. Upon reading Joy the Baker, there is no doubt you will feel as if you have just stumbled upon the blog of a long-lost best friend. This self-taught baker has become a household name through consistent blogging, photography and styling that is as delicious as her confections, connecting with her readers, and joining online baking communities. This year, Joy published her first book, Joy the Baker Cookbook, proving that hard work and a little humor can go a long way. With nominations and awards like "The Best Baking and Dessert Blog of 2011" by Saveur and one of the "Top Fifty Food Blogs in the World" by the London Times, Joy has made a major impact on the online food world!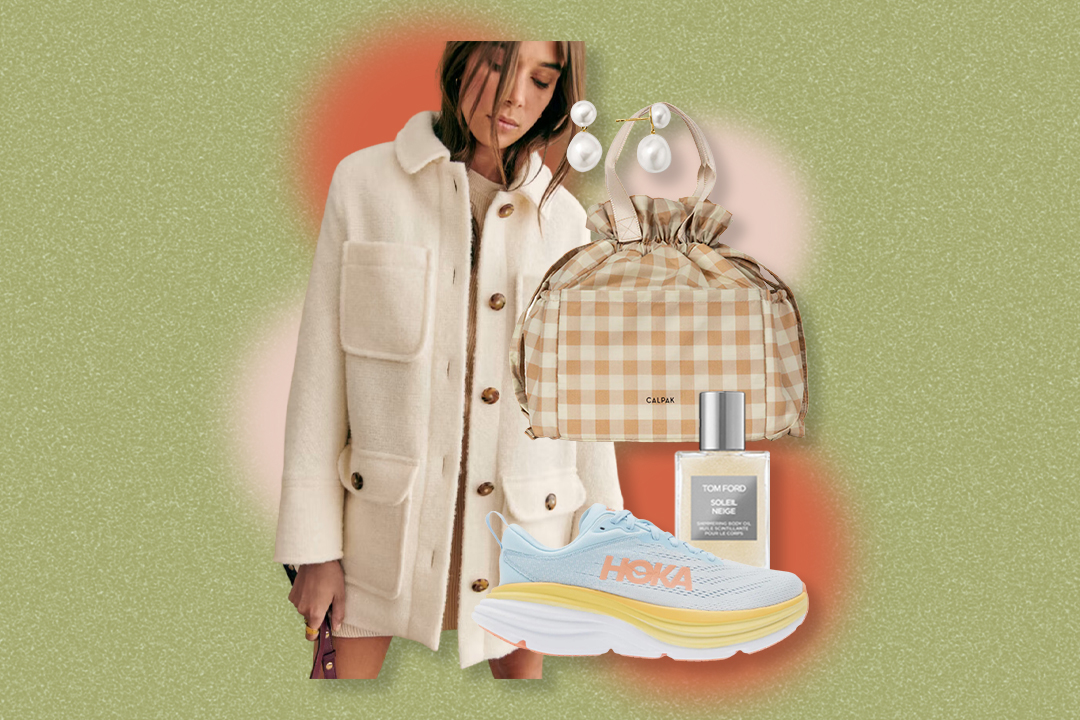 On Joy the Baker, you will find recipes for everything from simple classics, like apple pies and chocolate chip cookies, to unique twists on the basics, such as french onion soup sandwiches and handmade, fresh pastas. But what we love most about the blog is Joy's ability to incorporate her personality and real-life experiences into each post. Her sense of humor and honesty in her writing is refreshing and engaging. Today, Joy shares with us how she stumbled into a career of baking and blogging, insight into her brand, and quite a few one-liners, sure to make you laugh. Ladies, head over to her site, bake up something sweet, pour a cup of coffee, and sit back to enjoy this interview the right way! You'll be an instant Joy fan (in case you weren't already)!
Full name: Joy Wilson
Age: 31
Year you started Joy The Baker: 2008
Educational background (school, training, majors, degrees, etc.): My first instinct is to say The School of Hard Knocks… but that's not even true.  I went to the University of Washington in Seattle and studied English Literature and Playwriting.
How did you first become involved in the culinary industry?
I've worked in the culinary industry since I was a teenager.  I use the term 'culinary industry' lightly, as my first dip into the culinary pool was at a Ben and Jerry's scoop shop.  I was first introduced to the kitchen and the wonders therein by my father when I was very little.  He taught me everything I know about pie, cookies, and good spaghetti sauce.
When did you start your blog, Joy The Baker? What were your intentions for it when you first started? At what point did you begin to view your blog as something more than just a hobby?
I started Joy the Baker in January of 2008.  I had just spent far too many years in college (I graduated when I was 25) and was working as a professional baker and personal assistant.  I started Joy the Baker as a way to document all of the things that were coming out of my kitchen.  My intentions in starting the blog were somewhat haphazard; I was driven by an unreasonable need to document my food and recipes—I  just wanted to share it all. From Day One, I took my blog very seriously, but I took it seriously in my own head.  I was always trying to learn more, take prettier pictures, make more delicious recipes, and generally outdo myself.  For that reason, my blog was more than just a hobby for me, it was the space I had created for myself to push myself forward.
You evolved from popular food blogger to published cookbook author! Can you tell us a bit about that process? How did you receive the opportunity to publish your recipes?
Here's exactly how it went.  I should warn you, this is super glamorous.
One:  I was approached by an agent.
Two:  I ignored the agent for months.  I really had no thought in my mind that a cookbook was a possibility for me.
Three:   I was again approached by the same agent.
Four:  I again ignored the agent.
Five:  I told a friend about the agent and agency thing… he slapped me upside the head.
Six:  I wrote the agent back.  Finally.
Seven:  I tried to convince her that I only wrote a silly, little blog and had no business being a published author.  That was for people like John Steinbeck and Nigel Slater. Agent helped me limp through writing a book proposal.
Eight:  Agent kicked me in the pants. Proposal was written. Proposal was sold.
Nine:  I wrote and photographed a book.  I bit all my nails off, lost some hair, baffled my friends, and broke up with boyfriends.
Ten:  I published a book, and miraculously, people bought it.
What advice do you have for other food bloggers who are hoping to grow their blogs? What would you say are the three main ingredients for a successful blog?
Consistency is totally a big deal.  So not sexy, right?  If readers feel like they can count of you for consistent, reliable, beautiful content, they'll definitely come back.
Most blogs that I love have an aspirational quality.  They show me something beautiful and then make me feel like I can have the same sort of beauty in my life.  I try to follow the same path in my blog.
Lastly, being accessible is important.  I love for readers to feel like they can connect with me on Facebook and Twitter.  It makes the blog experience feel more personal than just blogger and reader.
What were you doing before your blog grew to be a household name and your recipes were published? At what point did you transition to making the blog and baking your sole source of income?
Household name?  That can't be true.
Before I started working on my blog and book full-time, I worked in a great restaurant as a cheese monger.  I know an obscene amount of cheese knowledge in my brain.
When my position at the restaurant was no longer available (that's a nice way of saying I got fired), I had a choice to make:  start printing out resumes, or get in the kitchen with my camera.
It's like I was nudged off a cliff and took the big leap from there.
It took me a very unglamorous year of balls to the wall blogging before I finally felt comfortable in the choice I made.
Yeah… I just said balls to the wall blogging.
What were some of the biggest challenges that you've faced in the journey to becoming a professional blogger and author?
I feel like an accidental business lady. Joy the Baker was born out of this absolute love for food and baking, and I never anticipated that it would become a full-blown business. Because I don't always feel like a natural business lady, the business end feels overwhelming at times.
How did you grow your readership amidst all of the other food blogs out there?
I was a woman obsessed.  When I started my blog I decided that I was going to completely immerse myself in the community.  I joined a few baking groups online, and I would comment on fellow bloggers' work nonstop.  Nothing I did was specifically designed to build my traffic.  I was genuinely interested in the work other people were creating.  I think that becoming an enthusiastic and vocal part of a growing community helped build my site over time.
What is the best part of your job? The most challenging part?
The best part of my job is that I get to do what I love, share it with people, and feel connected to a world that is bigger than my own.  I feel sincerely connected to my readers, and I'm thankful for them everyday.
The most challenging part of my job is that there is no safety net… and health insurance is expensive.
Describe your day-to-day work life. What does a day in the life of Joy Wilson look like?
I feel like I'm living through some really wonderful days.  Some days I'm in the kitchen, creating recipes and shooting.  I'll follow that with photo editing, writing, and what I like to call email-nation.  Some days are all kitchen and computer work, followed by a bike ride, wine, and popcorn for dinner.
Every day is different.  I can also often be found:  on a plane, teaching cooking classes, holding book signings, amateur crafting, and cat wrangling.
At what point did you feel successful as a blogger and entrepreneur?
I've never been one to sit in success.  I'm always trying to push myself, reach higher, and set new goals.
What's up next for Joy The Baker? How would you still like to see your career evolve?
There is just so much I want to do with Joy the Baker!  I'd love to write more cookbooks.  I'd love to create more media content with my podcasting site, Homefries. Maybe television is in the future. Whatever is in the future, I hope I get to wear an awesome blazer… and meet Martha Stewart.
Best moment of your career so far?
This past March, I went on book tour to promote the Joy the Baker Cookbook. Hundreds of people came out to see me, high-five, and hug it out. That month was overwhelming and emotional. More than I ever could have dreamt for myself. Just amazing.
What advice would you give to your 23-year-old self?
You're not the kind of girl who settles. Keep not settling.