When Julia Buckingham Edelmann discovers an antique leather chair or a natural jute rug, her heart beats a little bit faster, and she just knows the piece is perfect. Her eye for design led her to start Buckingham Interiors + Design LLC, a Chicago-based design firm that intertwines unique objects with modern style.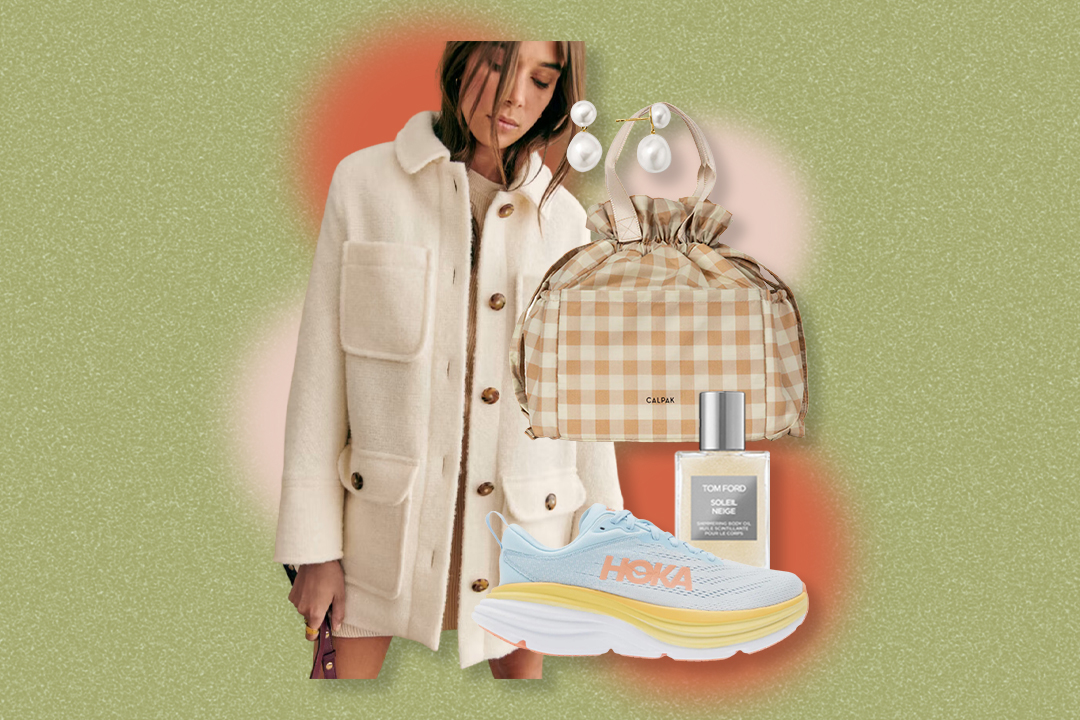 Before she was creating timeless living spaces, Julia spent a few years in the fashion industry. It was during her days off and her travels across the globe that she found herself in antique shops and markets, swooning over cork and linen and burlap. Then, while refurnishing her first home and searching for treasures to decorate with, she realized that her heart belonged to interior design.
Now, Buckingham Interiors + Design is where Julia's design dreams come to life. A genuine love for antiques and artifacts, combined with her honed philosophy of art, has made Julia into a leading Chicago designer. Today, Julia tells us about the importance of camaraderie and vacations, the unyielding support of her family, and the story of how she built her very own company.
Full name: Julia Buckingham Edelmann
Age: 50
Current title/company: Principal and Founder of Buckingham Interiors + Design LLC
Educational background (school, training, majors, degrees, etc.): B.S. in Fashion Merchandising and Marketing from the University of Arizona
What was your first job out of college, and how long did you hold that position? My first job out of college—after I decided to follow my kindergarten sweetheart (yes, we did have a long hiatus along the way) back to our hometown instead of accepting an awesome Management Training Program at Bullocks Wilshire in LA—was as a sales associate at Neiman's on Michigan Avenue in the hosiery, sunglasses, scarves and gloves department. We were the first department you saw when you entered the store, so we had to warmly greet each guest. At 22, I just loved that gig. I had the highest sales in the department by the third month and was on my way!
You started out in the fashion industry. When and how did you discover your passion for interior design? My passion for interiors began when we gutted and rehabbed our first condo, a vintage brownstone building in Lincoln Park. I saw how one could take away elements that were "not right" and replace them with beautiful things, creating timeless interior spaces without compromising the historic architectural elements.
How did you make the decision to become an interior designer instead of a decorator? Did you enroll in any additional schooling, and would you recommend that other aspiring decorators/designers do so? I believe that there is a fine line between the two defining terms. Many people believe that a "decorator" has no formal training while a "designer" does. While I was lucky enough to create my business without any "formal" training, I strongly believe that networking, real-life experiences and gleaning as much as you can from industry leaders can be just as valuable. I tell my team and the young designers that I have been lucky enough to mentor throughout the years that you cannot be "taught" how to create good design.
What advice would you give to someone looking to break into the business of interior design? I would (and do!) tell them to network like crazy. My first visits to the Mart were so daunting until I made some pals and we learned about each other. One of my first big projects was actually via a referral by one of those showroom managers I had befriended!
Tell us about the process of starting Buckingham Interiors + Design from the ground up. How did you learn what to do in terms of opening an LLC, dealing with finances, and other business aspects that come with entrepreneurship? I learned and am still learning something every single day about becoming an entrepreneur. When I began my firm, it was just 2 people: me and my part time bookkeeper. Now I have 9 employees on my BI+D team. Each commitment to hire another employee was deeply thought out and researched, as each person that I align with must represent me and my design aesthetic and decisions. I also want to create a stimulating and inspiring work place and one with growth potential for each of my valued employees. We have some serious fun within our offices and showroom! The opportunity to collaborate with local and internationally recognized artists during my revolving art exhibits, as well as my constant search for the perfect pieces for both my clients and my alignment with 1stdibs, brings daily design fodder to 1820 W. Grand. My core values have become managing the most "people friendly" and client service oriented interior design firm in the country, along with maintaining the highest commitment to providing my clients with truly functional and beautifully unique environments. I am so very lucky to have so many clients that I truly call my friends—many of them have grown alongside me and my career with their families.
What obstacles have you faced during your career, and how were you able to overcome them? Some obstacles I have faced have come from within, when I first began my career and didn't always trust my gut. I have learned that I have a natural inclination towards design decisions that are almost like an emotional current that races through me when I see the "right" color or combination of materials, or the perfect special antique piece, artifact, art or lighting for a space. I have to have that excitement in order to get it all right! Another obstacle I have faced was with clients who couldn't relinquish design control. This seriously squelches the magic and can cost much wasted time without any tangible results. In the end, someone who wants to run the show should NOT hire an interior designer. This is a true recipe for disaster and dissatisfaction on both sides, as a truly successful project is one that subscribes to a true collaboration of designer and client family.
When you first started out, how did you determine what to charge clients for your services? Did you ever work for free to build your portfolio? In the beginning of my career, I basically began each new project with no hard or fast rules. Each time I was contacted to work with someone, I ascertained what their goals were and formulated a plan which I felt best suited them. After a couple of years, I was better equipped with the experience to navigate any size project with a fixed format that allowed benchmarks to provide comprehensive and complete design proposals. Sure, I worked for free. I had many friends who asked my advice along the way when I was raising our children and didn't yet "know" that this was my chosen career path!
You also blog over at Material Girls. How has this impacted your business, and do you recommend blogging as a marketing tool for other designers? How did you go about marketing your services and getting your name out there when you were first starting out? Material Girls Blog catapulted my career into cyberspace, literally! The huge national and international following that we have brought me face to face with design lovers and potential clients throughout the world. I am thrilled to have been introduced to many new clients via my blog. Not only has my client base exploded but so has my network of uber talented interior designers, bloggers and architects who have become admired and trusted colleagues. When I travel, I look forward to meeting them—and sometimes their families—and chatting about our favorite topics, design and more design. One of the most important pieces of advice that I can give to an up and comer is to align yourself with trusted colleagues. There truly is enough business out there for everyone. While competition can be healthy, camaraderie is a far more rewarding way to succeed. The only way to represent yourself is to be yourself and to love what you do. It is so very easy to spot an unhappy or unfulfilled interior designer. This journey should be a happy and FUN one for each client. Not only do I consider myself a "design colander," I am also a cruise director of sorts.
Your work has been recognized in the pages of Luxe Magazine, Rue Magazine, and Traditional Home, among others. How did you gain the attention of these highly esteemed publications? I have been a part of some amazing one-of-a-kind design projects. Whether it was an historic project that took 3 years to "rebuild" or the building of a new home from its architectural renderings, my clients have allowed me great design parameters that have resulted in spaces that live well and look good. My portfolio is diverse and sings the praises of the families that inhabit them. I love every single minute of that satisfaction! Once an editor sees something they like in your work, they will be fans for life, as long as they are treated with respect and honest exclusivity.
What would you say sets your work apart from others? Do you have any advice for other designers trying to find their niche? I always say that most times your brand finds you. As is often the case for interior designers, we are hired by a disparate group of people that require different approaches to fulfilling their design dreams. Also, each project has varying scopes. Therefore, the ability to work with many different kinds of people and blending different design styles has become one of my greatest strengths. I actually have been speaking nationally (most recently at the High Point Antiques Center) about this blending of styles which I coined as Modern-ique®. It is a registered trademark of Buckingham Interiors + Design LLC.
Describe your typical work schedule. Do you work many nights and weekends? How do you try to achieve a work/life balance? I work 24/7! Just ask my family and my team. I struggle daily to spend my time with my family (John and our three children, Caroline, Alex and Madi) and to continue building a successful business. Juggling is so very difficult and I am not so good at it—yet. I believe that a good businesswoman must allow herself some down time for rejuvenation, and in my case, travel, which enables me to remain inspired and creative. I owe everything to my family for its root system that allows me to remain happy, enlightened and loved.
You have traveled far and wide and even co-owned an antiques shop in Cincinnati, OH. What made you decide to plant roots for your new business in Chicago? I am a native of Wilmette, where I met my husband in Kindergarten. We have the class photo to prove it! After a stint in Arizona and Southern California, I knew that I wanted to come home. My family had moved away to New Mexico as I was beginning my freshman year in high school, so I always felt "unfinished" here. We raised our children on the North Shore, and I feel that it was the best decision we could have made. I wonder who of the three may sneak back when their college days are ended?
Best moment of your career so far? I have three: Being selected as a High Point Market "Style Spotter" for October of 2012, the inclusion of my work in this year's "Andrew Martin Interior Design Review Featuring The World's Leading Designers" Volume 14 (my firm is one of only two Chicago Interior Design firms included within the book), and the redesign of a home on the North Shore for 2 different client families within 4 years of each other. They look so very different under the same roof!
What advice would you give to your 23-year-old self? Never stop doing what you enjoy, as one day it may spark a very successful career—one that you never could have imagined! And to my 24 and 19-year-old daughters, I say, "Love yourself, and you will always succeed."