I know what you're thinking: A dating renaissance? Does this have anything to do with Beyoncé's newly-announced Renaissance world tour? And the answer to that question is no, but we sure do love that both are happening in 2023. Dating trends for this year were released by one of our favorite dating apps, Bumble, after a survey that they conducted with their users, and the results show that singles are looking at dating a little differently, entering the scene in a new way, and are open to more opportunities to meet people—therefore resulting in a dating renaissance.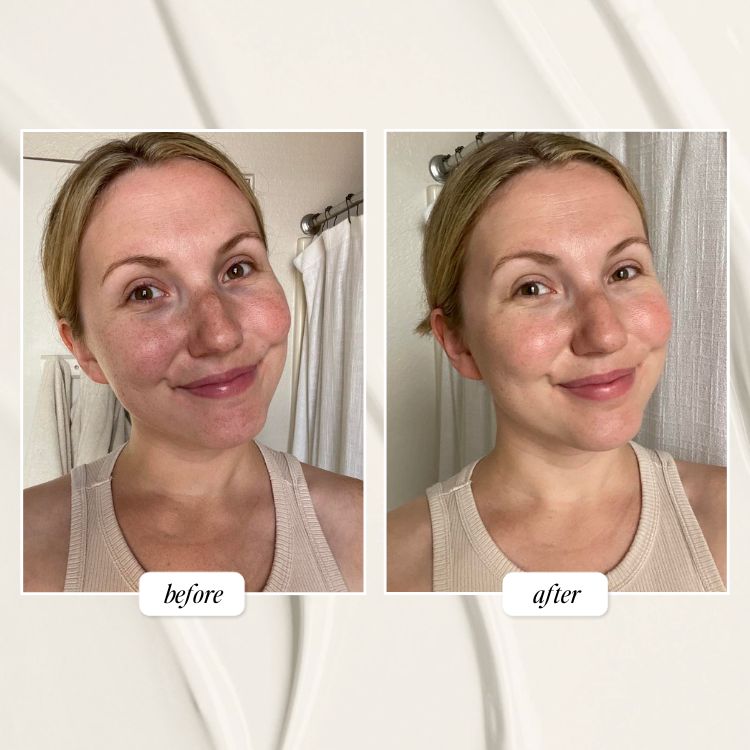 We're breaking down what this really means and what you can expect to see and experience if you are dating in 2023, so you can feel confident navigating the scene.
Newly single people and recent divorcees are entering the dating scene
According to Bumble's survey, 39% of people on Bumble have ended a marriage or a serious relationship in the past two years, and now, they are getting back out there. This can mean a couple of things: they are officially over their relationship and are actually ready to find another partner, they are attempting to move on, or they are looking for a potential rebound. While most people hope to only meet someone who is completely ready to form a new relationship without any baggage or leftover emotions, it's important to realize that, as we all know, moving on can be hard. So here are our words of advice: Don't be afraid to date someone who is newly single after an LTR or marriage, but tread lightly until you know their intentions.
Singles are actively looking for meet-cutes
Bumping into someone in a bar, getting stuck in an elevator with a stranger, accidentally grabbing someone else's coffee order—these are all examples of meet-cutes we love to see in movies and read about in romance books. And these days, singles are actively looking for their own versions in real life instead of solely relying on dating apps. So if you want to meet someone this year, look up from your phone when you're standing in the grocery store line, join a pick-up league to meet more people, and don't be afraid to introduce yourself to someone who catches your eye.
More people are willing to try dating apps
With that said, there are plenty of people who have been anti-dating apps or have simply found them to be too intimidating and are now willing to give them a chance. Now more than ever, we hear about dating app success stories (couples in long-term relationships that met online, people getting married, etc.), so many people are realizing that finding a serious partner online is realistic and not as abnormal (or taboo to talk about) as it used to be. This year, with the influx of newly single people back in the dating world and those who are willing to try apps (36%), you will probably notice that there are a lot more fish in the sea.
More people are willing to reconnect with an ex
After months (err… years) of social distancing, many people spent their time working on themselves, identifying their priorities, switching careers, and more. This could mean that what was once an issue between two people might not be anymore. For example, if a couple broke up because one of them was constantly traveling for work and didn't have time for their partner but they have now switched jobs for more work-life balance, that couple might actually be able to find happiness now. Millions of people made changes in their lives for the better during the pandemic, so it's no wonder why exes are more willing to give their relationship another chance.
Singles are expanding their horizons
It's no surprise that dating can be difficult, but it's even more difficult when you have a "physical type" or you're only willing to date people within a 10-mile radius. According to Bumble's survey, 38% of daters are now more open to dating beyond their typical physical type, and 33% of daters are now more open to relationships with people who are not in their current city! We love to hear that people are starting to have more of an open mind. After all, when you meet the right person, it doesn't matter what they look like or where they live.
The Takeaway
No matter how you choose to navigate the dating scene this year, know this: Things are changing! And IMO, it's for the better. Experiencing dating app burnout? Head out to meet new people IRL—there are plenty! Want to start traveling more but also hoping to meet a partner along the way? Thankfully, singles are more open-minded to long-distance dating than ever before. Bumble's survey revealed that there is a lot to look forward to when it comes to dating this year, and what's more, the vast majority of singles are feeling positive about the romance that lies ahead in 2023.