Angela Benton is a trailblazer in her own right. The Silicon Valley entrepreneur began her career as a designer and after working in a variety of positions including web designer, creative director, and front-end web developer, Angela transitioned to her current role: CEO at NewME Accelerator. NewME is a platform with the mission to accelerate minority and women entrepreneurs in building thriving businesses. Early in her career, Angela noticed there was a lack of coding knowledge among her peers, and this is one of the things she works to promote through NewME. Since founding NewME Accelerator in 2011, Angela and her team have helped more than 300 startups raise over $17 million in funding.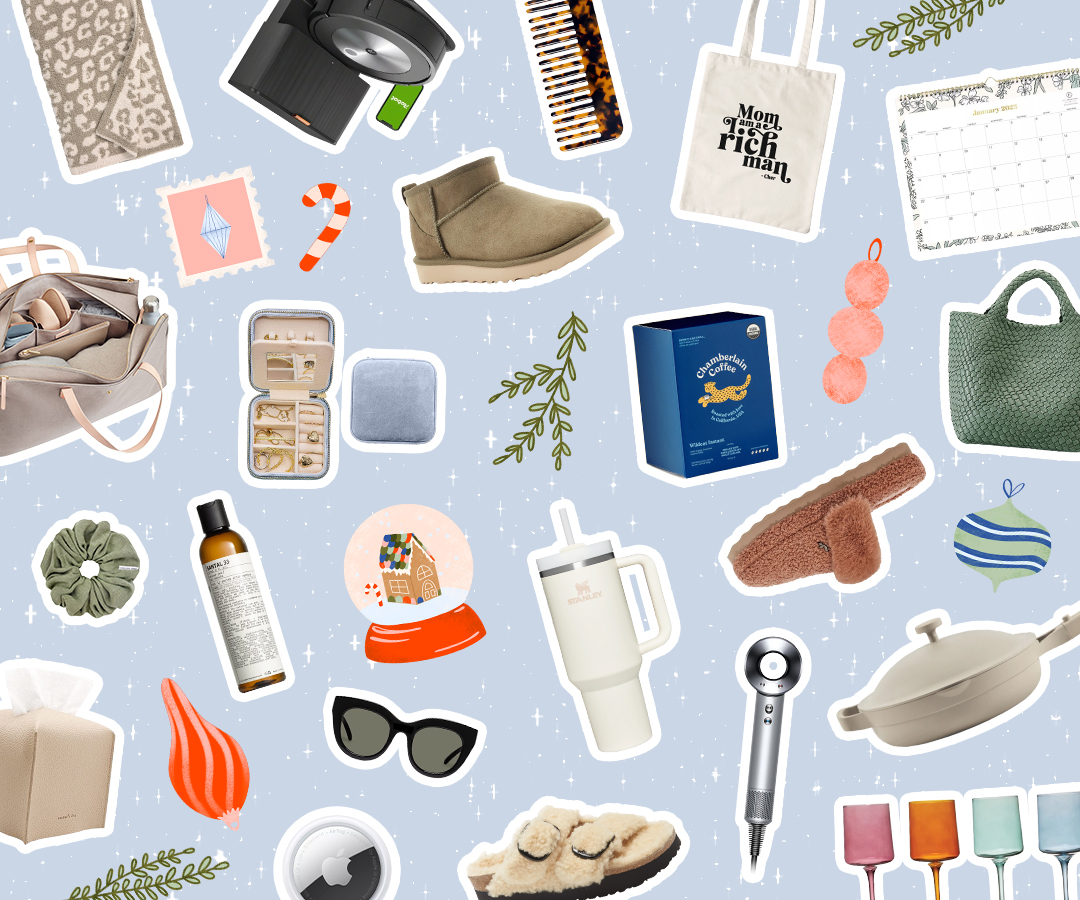 With hundreds of thoughtful gifts, you're sure to find something for everyone on your list!
Throughout her career, Angela has worked in a variety of fields and has built several businesses from the ground up. She does it all while raising her children and working to maintain a balance between her personal and professional life. Angela has also received many accolades, included being placed on Goldman Sachs' list of 100 Most Intriguing Entrepreneurs of 2013, Fast Company's Most Influential Women in Technology, and Business Insiders' 25 Most Influential African-Americans in Technology. And all this by the age of 33? We're definitely impressed!
Read on to find out how Angela went from a designer to a CEO, and advice she has for other women looking to excel in their own endeavors.
Full name: Angela Benton
Age: 33
Current title/company: Founder & CEO NewME Accelerator
Education: American InterContinental University, BFA in Visual Communications, specialization Digital Design; Savannah College of Art and Design, MFA in Graphic Design
What was your first job out of college and how did you land it?
I've had jobs ever since I was 15, so my first job "out of college" wasn't really my first job.  My first job in my field of choice was a freelance design position for a magazine; I was referred by my older sister.
From web designer to creative director to front-end developer, you have had a varied career in digital media and design. Take us through your career path, from your first job at Homes of Color Magazine to now.
Starting out as a designer was great at first but I noticed that jobs were limited if you didn't know how to code. Additionally, since I worked as a freelancer my entire career, it made the most sense to try to learn how to code so that I would have fewer overheads with my projects. I really noticed how many designers didn't know how to code on their own, so I was in a good position professionally. I was able to code for visual and UI design, and since I went to an art school where we focused mostly on the fine art of design, I was pretty good at creative direction as well. Though I didn't notice it at the time, my variety of experiences helps me in the work I do today.
In 2011 you founded NewME Accelerator, a platform with the mission to accelerate minority and women entrepreneurs to build thriving businesses. How did you come up with the idea for NewME?
NewME was born out of Blackweb20.com (now B20) and it started as a one-day summit in 2010. The goal was to find concrete ways to develop more successful entrepreneurs of color. NewME was an idea that was the product of that process.
From securing funding, writing a business plan, managing employees and operating the day-to-day aspects of the company, running your own business takes a great deal of time! Take us through the details of launching NewME.
It's funny, most of the businesses I've started started with very little business planning and just an idea. I've always ended up backing into the business aspect. I think it's really important to find what you are passionate about and work on it. At some point you will have to do a lot of planning for the business and there will be ups and downs; passion will come in handy to keep you going.
What are your primary job responsibilities at NewME?
In short, everything! As the CEO, my job is to manage all aspects of the business. Though we have someone on our team who heads operations, editorial, product, sales, and marketing, I'm involved in every aspect. Generally, I set the vision for where the business should go and organize all of our resources (human, capital, etc.) to make it happen.
NewME started as a 12-week mentorship program for eight women in San Francisco and now it's helped more than 300 startups raise over $17 million in funding. How do you want to see NewME expand in the future?
Since we've launched, our entrepreneurs have raised nearly $17 million in funding and we've been able to help hundreds all over the world. Though we don't have a dedicated effort to focus on entrepreneurs internationally, it's definitely a priority in the near future. We'll be launching our new platform in the next few months and that will allow us to work with even more entrepreneurs.
What is the most rewarding part of your job?
By far the most rewarding part of my job is getting to see how the work we do impacts another person's life. We literally get to watch (and help) dreams take shape.
You are also a founder and publisher of B20 (formerly Black Web 2.0) an online publication for African Americans interested in technology and new media. Tell us more! What does your role entail?
The site lunched in 2007 as the premier destination for African Americans in technology. Since then the site has been re-branded as B20 and is now part of the NewME family. Our goal with the re-launch is to expand B20's purpose and show three key aspects to an entrepreneur's life: their background, business, and lifestyle. We hope to inspire people with these stories and encourage others to take the leap.
What are the biggest challenges you've faced in your career and how were you able to overcome them?
The biggest challenges in my career have been reinventing something I've already created. Though it's challenging, it's also the most fun. The hardest thing is taking what you've already built, which is now predefined, and changing everyone's viewpoint on what they thought you were as a business.
What advice can you give Everygirls who want to start their own businesses?
My best advice is to find what you are passionate about and to do some basic planning. But don't get caught up in trying to plan every aspect out of your business to a 'T.' Many entrepreneurs will have beautiful business plans but never take the leap to execute. Until you do, it's all theory.
You finished high school, attended college, and developed your career all while raising your child as a single mother. How have you balanced motherhood and career over the years? What advice do you have for others trying to find a balance between family and careers?
The easiest way for me to find balance over the years has been by letting go of other people's definitions of balance. What I love about entrepreneurship is that it gives you the freedom to make the best choices for your life. That said, I might have to travel three weeks out of a month and sometimes that doesn't look like balance. On the other hand, I also get to pick my 7-year-old up from school everyday which is a part of how I define balance for myself.
What is a typical workday like for you?
My day is different everyday, which is exciting. It always starts and ends with being a mom and generally the work in the middle consists of a lot of email and meetings. I do most of my planning for the following year starting in October because things tend to die down and I have some down time to think more strategically.
Best moment of your career so far?
I don't think I've had a single best moment yet—it's all been amazing! I feel blessed to be able to do what I do everyday.
What advice would you give to your 23-year-old self?
Be confident in who you want to become and ignore the boxes others put you in.
Angela Benton is The Everygirl…
Morning or night?
Morning
Best advice you've ever received?
Don't think about the how when defining your goals.
Perfect Sunday?
A lazy Sunday with my kids and close friends.
I wish I knew how to ________.
Draw. I'm a great sketcher, though!
If you could have lunch with any woman, who would it be and what would you order?
Michelle Obama, Hillary Clinton, and Oprah Winfrey