When contemplating careers we'd like to have, taking pictures of animals for a living ranks pretty high on the list. Los Angeles based Sharon Montrose agrees, and as such, she has spent the last thirteen years carving out her niche as one of the most popular animal photographers in the business. Snapping shots of everything from baby chicks to zebras, baboons to lion cubs, her award-winning animal series prints are recognized worldwide for their simple white backdrops and evocative depictions. In addition to running The Animal Print Shop, Sharon has established a name herself as the go-to photographer for various major pet industry brands such as Pedigree, Iams, and Friskies.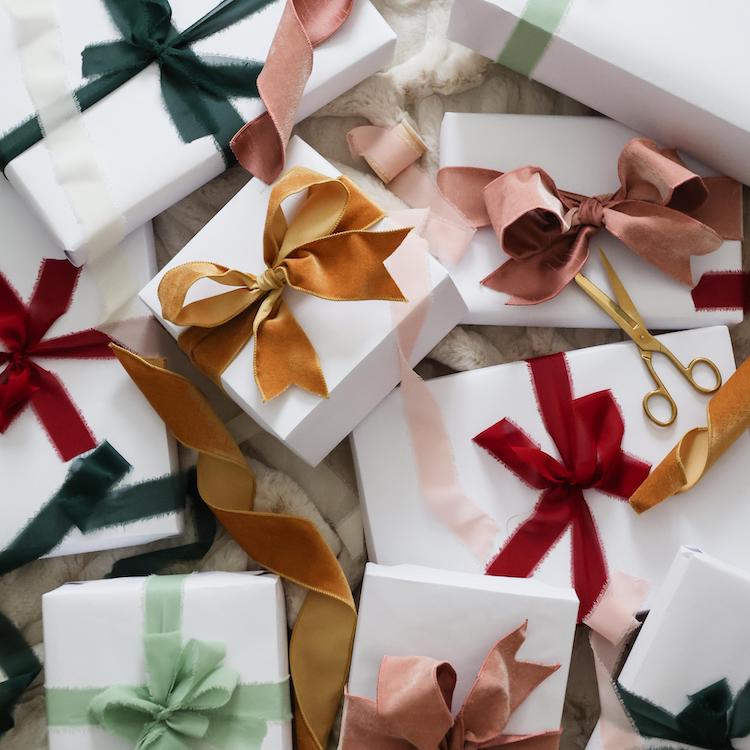 the perfect gifts for everyone—and we mean everyone—on your list
Today Sharon is here to share the details of discovering her passion for photography, securing eleven book deals, and why she's not afraid to fail. Self-described as having "a lot of edge," Sharon is not one to sugarcoat—which we know you'll appreciate as much as we do.
Full Name: Sharon Montrose
Age: 39
Current Title/Company: Owner/Photographer at The Animal Print Shop / Sharon Montrose Photographs, LLC.
Educational Background: School of Hard Knocks
Year you started your business: The Animal Print Shop in 2008 / Sharon Montrose Photographs, LLC. in 2000
What was your first job out of college and how did you land it? How did you transition from that position to where you are today? Take us on a brief career bio.
I only went to community college for a few semesters after high school. I actually started working at age 14 as a cashier at All American Burger. I spent the next ten years waiting tables, working at a photo lab, and assisting photographers–sometimes doing all three concurrently.
When did you first become interested in photography? Did you ever have any formal training?
I took photo as an elective in 11th grade and I never looked back. I took two semesters at the Santa Monica College photography department, but then bailed to learn in the field when I got an opportunity to assist a celebrity photographer.
What were you doing before you launched your first company, Sharon Montrose Photographs? What was it like to take that leap and start your own business?
I spent many years tinkering with the craft before I started marketing myself as a photographer for hire. I think it's important to respect the process one must go through to become successful at something, so I wouldn't say I ever took an actual leap. It was a natural progression of high and lows, trial and error, successes and failures–and it felt right, so I went with it.
Your photos bring together a love for animals and a love for photography. Which came first? How did you get into photographing animals?
At first I had a very tough time turning what I loved doing into a way to earn a living. I floundered before I became established as a working photographer–I was shooting headshots and weddings and doing okay at it, but I wasn't happy doing either and had lost the love I had for photography. Around the same time, I adopted my first dog (several members of my family also had dogs), so I started taking photos of all the dogs in my life to see if it reignited the love I once had for photography. It did, and I learned an important lesson as a result–I had to have an authentic connection with my subjects. Shortly afterwards I began work on my first book Dogtionary (Viking Press 2001). The book came after many failed attempts at marketing myself as a private party pet photographer. Back in 1998 people didn't spend money on their dogs like they do today. The book (and subsequent books) established me in my niche because the internet was still new, so being published was more productive in those days, and there were very few published photographers with dog books in the United States–there were only a handful of us in the shadows of the great William Wegman, Elliot Erwitt, Henry Horenstein, and Keith Carter. I think it was me, Jim Dratfield, Kim Levin, Valerie Shaff, Sharon Beals, Deborah Samuel, Jeff Selis, and Debra Marlin. If I forgot someone, I'm human–please don't send me hate mail(!)
You've said that much of your success is rooted in your early failures. What were those failures, and what did you learn from them?
It's tough to pluck out specific failures because my failures are cumulative and ongoing. I haven't done anything right without having done it wrong first. I'm not afraid to fail, so that helps. Some people do well learning in a school environment. I learn best by trial and error. Failure works for me.
Prior to opening The Animal Print Shop in 2008, you sold your prints in an Etsy shop. Describe your experience with Etsy and its affect on your business. Would you recommend it as a sales tool for other photographers trying to get their work noticed?
Etsy is an absolutely incredible opportunity for independent artists. When I first discovered Etsy, I was blown away at the existence of a site that connects artists with millions of buyers. Back in the day (or at least back in my pre-internet day), in order for an artist to get their work seen, you had to rely on others. And by that I mean galleries, or a competition, or a group show–it was incredibly hard to get your work in front of buyers. I watched people I knew (who were going down the fine art route) suffer greatly trying to get their work in front of people. In fact, it was watching them go through that process that made me decide go into commercial photography instead.
Aside from Etsy, did you utilize any other tools (online or otherwise) to market your work in the beginning? What worked, what didn't?
In the beginning, I actually did nothing. I didn't know the power of Etsy at that time, so when my first order came in, I didn't even have packaging supplies because I got my shop set-up, and then figured I'd see about marketing it later. But before I could do anything, bloggers found it. And wildfire from there.
Some people may not know that, in addition to The Animal Print Shop, you also do commercial photography for some well-known brands (Pedigree, IAMS, Target). Describe how that side of your career works. How are you able to balance the two different pieces of your business?
I was shooting commercially long before I started The Animal Print Shop. In fact, my animal series (the series I sell through The Animal Print Shop) was originally just a side project. I still consider myself a commercial photographer more than a business owner, even though I probably spend more time these days at the shop working with my team and overseeing operations there. I have a photo rep and producer to help me run commercial jobs and a solid team over at The Animal Print Shop, so that helps me balance the two. But I still have times when I feel overwhelmed by my to-do list and email inbox–there's just no way around that.
Do you do any client work that is not part of your commercial photography or The Animal Print Shop?
No. My plate is pretty full with the two branches of my business.
What is a typical day like for you (if there is one)?
Every day is different. Some days I'm shooting. Some days I work from home, and some days I'm at the shop. Sometimes I'm on a conference call with clients and sometimes I'm vacuuming the shop. Some mornings I get up at 7AM and some days I sleep in. That's how I roll.
Aside from the obvious, how is photographing animals different from people? What are some of the challenges you face when working with animals? The rewards?
The big difference, I think, compared to human subjects, is that you have to give up control. I always say I don't direct the animals, they direct me.
With the explosion of the online community in recent years, how do you manage copyright infringement of your photographs?
This is a very tricky and complicated question, and of course I have many thoughts on the topic. It's the wild, wild west and the only way for a photographer to be fully protected from copyright infringement is not to post work on the internet–but that's not realistic, and things are only going to get worse. I'm as careful as I can possibly be–I only ever upload my images at 545 pixels wide at 72dpi. I also put an encryption on every file so they look horrible if someone tries to print them, and I can do a web crawl to see how people are stealing them. I think most bloggers and online publications don't accurately understand that using imagery without written permission from the photographer/artist, is breaking the law by committing copyright infringement. But at the same time, if someone is showing some love for my work and wants to share it with their readers, as long as they link to my site, I'm cool with it (and am very honored and appreciative!). However, if there is an egregious infringement, I will get my lawyers involved. My images are my intellectual property and my entire life's work–I rely on them to put a roof over my head, so it can be a hard pill to swallow when I find them being used without a credit/link or in unlawful ways. Hopefully there will be more awareness on this topic some day!
Your "Babies" photographs recently became available for purchase through Restoration Hardware Baby & Child. Congratulations! How did this partnership come about? Do you plan to do more of this in the future?
Thanks! The fine folks at Restoration Hardware Baby and Child reached out to me. They're great to work with and we've got some more stuff happening together this coming season.
You've published 11 books. Tell us about how those books came about—what it was like working with a publishing house, did they approach you, etc.
I published my first book in 2000 after pitching a book idea around to agents. It was standard protocol: get an agent; agent gets a deal. Once I was published and developed a home at Abrams, we did several more books together. It was a collaborative, fun, and rewarding relationship that lasted until publishing took a big hit in 2008. I feel lucky to have been able to ride that wave.
Considering all you've done, do you have any goals you're still striving to achieve?
Not really. I'm not a goal-oriented person at all. I just sort of do my thing and go with the flow.
We've heard from other business owners that balancing your work with your personal life can be difficult. How do you make it work? Any tips you can offer?
I don't make it work–I just accept that it's hard and try my best to be present in every moment.
We have to ask (because you've worked with everything from bear cubs to buffalos). What is the craziest thing that's ever happened on the set of a shoot?
A lot of people ask me this question, and I wish I could get into their heads to see what they envision my sets are like. I wonder if people think there are monkeys hanging from ceiling rafters and donkeys sitting on people's laps. The truth is, my set is very mellow and professional. Animals do best around calm energy, so we keep it mellow and organized. Nothing crazy happens.
Best moment of your career so far?
I get to earn a living doing what I love, on my own terms–every moment I'm lucky enough to continue doing that is a better moment than the last.
What advice would you give to your 23 year old self?
I wouldn't waste my time telling my 23 year old self anything–that bitch thought she knew it all.
Brianna Cook jackie saffert