If you, like me, were in college during the early 2010s or slightly before, you likely toted around a digital camera every time you went to a party, sports game, or birthday dinner—remember those days?! Let's not even get into the Sunday afternoons spent uploading shots and creating an A+ Facebook album with a perfectly witty title to boot. Although I parted ways with my digital camera after getting my first iPhone in 2012, I do sometimes find myself toting around another kind of camera when the occasion calls for it—a Polaroid camera, to be exact!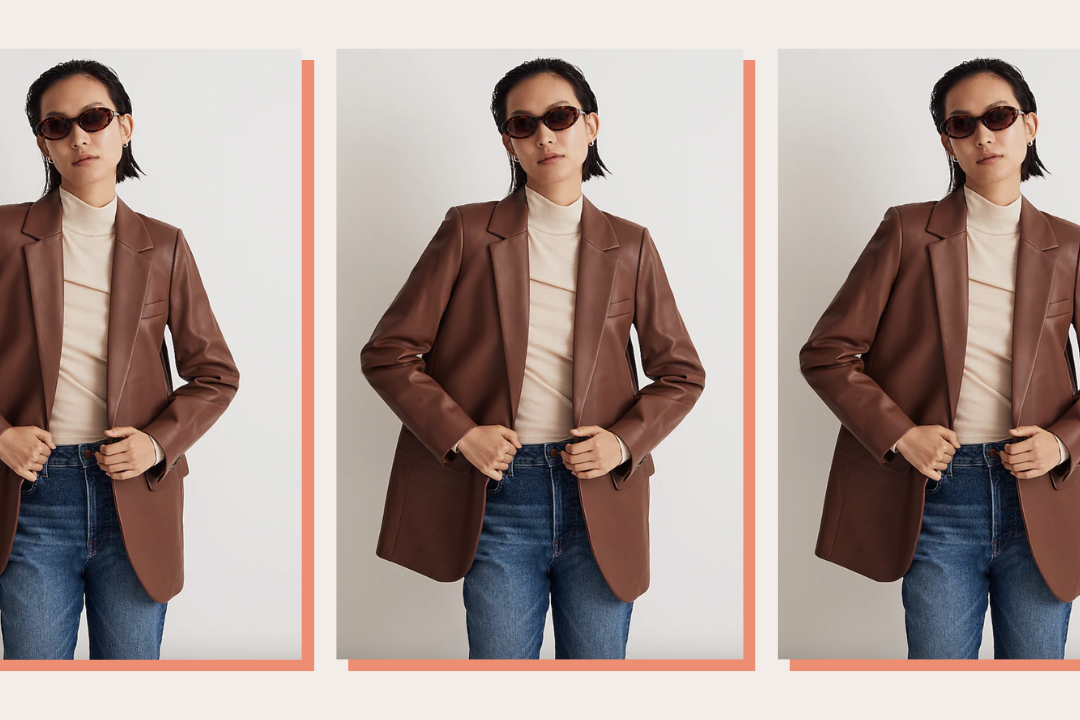 time for your fall wardrobe update!
That's right: I'm throwing it way back with this gadget (the first Polaroid came out in 1948, in fact!), and I'm all for it. Whenever I'm traveling for bachelorette parties, weddings, or vacations—or even just hosting a girls' night—I love to have my Polaroid camera in tow! The photos are always so fun and have a great nostalgia element to them, too. Here's why my Polaroid camera has become a travel essential for me—and why I think the photos are far superior to your basic smartphone snaps.
Why I Bring My Polaroid Camera Whenever I Travel
1. Polaroid cameras are nostalgic
We all have those friends who recoil a little every time the camera comes out. Some people simply feel a bit photo-ed out these days or don't necessarily want every single outfit or moment being documented online for an audience of who knows how many people to view. That said, I've never seen any of my camera-shy friends turn away when I break out my Polaroid. It's pure fun, after all! Everyone loves the throwback element of Polaroid photos, and it makes people genuinely excited to pose for a shot. While, of course, it's easy to snap a photo of a Polaroid and post that online, the end result is a bit less in your face than a normal photo, where it's all too easy to see every blemish, stray hair, and the like.
2. They're universally flattering
And that brings me to my next point, which is that Polaroid photos are generally super flattering! Something about the lighting and camera angle just makes everyone look good. When I'm in the moment enjoying time with friends, I don't want to obsess over my appearance, but sometimes it's hard not to do so after someone takes a "cute, candid" photo that to me looks anything but cute and candid. Polaroid photos are less crisp and clear than modern-day cameras, meaning you won't be spending the rest of the party obsessing over that one pimple after seeing a photo of yourself—promise!
3. The photos make excellent decor
I love coming home from a fun night out and adding all the Polaroid photos I've taken to a little dish on my coffee table. Nothing beats flipping through some of my favorite memories whenever I want to—with zero technology required! Whenever I have friends over, these photos always make for great conversation starters, too.
Most recently, I brought my Polaroid camera on a bachelorette weekend where it was a huge hit, and next up, I'll be taking it to the Eras tour to snap some cute pre-concert photos with friends as we get ready in our hotel room. I love that everyone will be able to take home a few pics from the event to decorate their own spaces!
My Best Tips for Using a Polaroid Camera
If you're eager to scoop up a Polaroid camera of your own, I'll leave you with a few key pointers, below.
1. Buy the film on sale
One of the biggest cons of Polaroid cameras: I wish the film didn't cost so damn much. I generally order my film on Amazon, where it costs approximately $40 for 50 photos (eek). Keep an eye out for discounts and stock up when you see them!
2. Beware of the flash
Most Polaroid-type cameras use flash for every photo, and it is BRIGHT. This is one of the reasons I'll be leaving my camera in the hotel room when it's time to go see Taylor perform. Since the flash is pretty severe, I don't want to annoy my friends or anyone near us during a packed event like a concert.
3. Skip the selfies
I've tried to master the art of taking a selfie with a Polaroid camera, but most of these pics just haven't turned out great. Usually, someone's head is cut out of the frame, at least to some degree! Unless you're good with your selfies turning out a little goofy, don't waste your precious film and stick with traditional photos instead.