I love a good night at home just as much as the next person, but I can only veg out in front of the TV for so long before I start to get antsy. The same goes for girls' nights in and at-home date nights. While I love having friends over just to chill or snuggling on the couch with my partner, doing the same thing time after time gets repetitive and boring. Because let's face it: We all need to shake things up every once in a while, and romanticizing your next night in is the perfect way to do just that.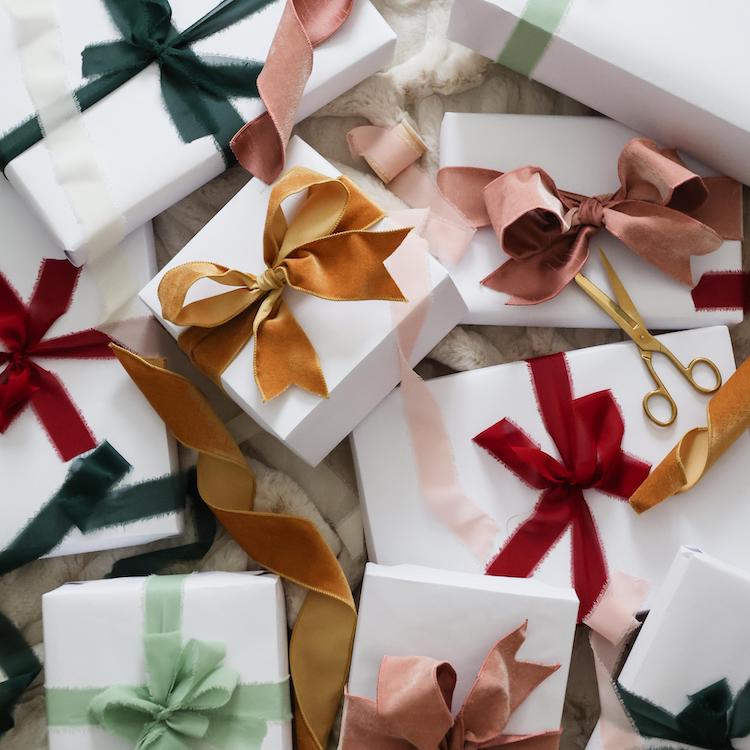 the perfect gifts for everyone—and we mean everyone—on your list
Whether you're an introverted homebody at heart or a gal who's trying to save money in preparation for the upcoming holidays, you've come to the right place. With these ideas, staying in never sounded so good. Here are 14 ways to romanticize your next night in—whether you're spending it with friends, your partner, or yourself.
1. Take extra time to enjoy a delicious meal
Instead of scarfing down a quick girl dinner while you zone out in front of the TV, take a cue from Italian girls and treat yourself to an indulgent, distraction-free meal. Set the table with your best dinnerware, napkins, and some candles for ambience, and whip up a new recipe replete with your favorites (or order some fancy takeout—no judgment). When it comes time to eat, put down the phone, stay mindful, and fully savor each bite.
2. Get lost in a book
There's nothing like snuggling up with a good book to help you forget the day's troubles. On your next night in, grab a blanket and dive into a new-to-you read with a plot that'll suck you in. Whether you prefer an old-school hardcover book or swear by your Kindle, getting lost in a new book is the perfect way to decompress during some alone time.
3. Do something creative
Flexing your creative muscles can be so therapeutic. It can release stress and anxiety and put you in a flow state that makes you feel more focused and mindful. Plus, it's also a great form of self-expression. Invite some friends over for a sip and paint night, tackle an arts and crafts project, or get out an adult coloring book and let those creative juices flow.
4. Light a candle and play some music
Ambience is everything, and nothing sets the mood quite like a decadent candle and some good background music. Depending on your plans for the evening, you could create an upbeat playlist to listen to with your friends or while you're doing housework, a romantic mix to set the mood with your significant other, or a low-key, instrumental one to listen to as you relax and unwind. Likewise, keep a variety of candles on hand so you can choose the scent that best suits the evening.
5. Take a bath or an everything shower
Part of romanticizing your life means slowing down, and taking a long bath or an everything shower will help make your everyday routine feel extra special. Luxuriate in a restorative bath replete with bath salts, candlelight, a glass of wine, and a good book. Or, indulge in self-care from head to toe with a full routine of dry brushing, shaving, and hair masks and treatments.
6. Have a wine and cheese night
Who doesn't love a good wine and cheese night? Whether you're hosting friends or having your own Napa Valley moment, get intentional about the wine you choose and the cheeses and other snacks you pair with it (if you're lost on wine pairings, here's a cheat sheet). Arrange everything on a charcuterie board, get out your fancy glassware, then sit back and sip for a low-key night in.
7. Buy fresh flowers
We live in a fast-paced world, but buying fresh flowers is one of the best ways to truly slow down long enough to stop and smell the roses (literally). Before your next night in, grab a few bunches of flowers from Trader Joe's or your local grocery store and arrange them in a beautiful bouquet. Set your arrangement where it'll be in full view (like on your coffee table or kitchen counter), and soak up the intoxicating aromas of fresh flowers all night long.
8. Level up your mixology skills
There are very few things in life a good cocktail can't fix. And what better way to romanticize a night in than with a delicious adult beverage? Instead of simply grabbing a seltzer from the fridge, test out your mixology skills with a fancy cocktail recipe. Try to re-create your go-to drink order or whip up a fun cocktail inspired by the season. Whatever you choose to mix up, being your own bartender will make that first sip taste even better.
9. Turn your living room into a movie theater
Take movie night to a whole new level and transform your living room into a movie theater for your next night in. Dim the lights or turn them off completely, create an ultra-comfy seating arrangement, and snack on some popcorn and candy. You could even go the extra mile and set up a projector in place of your TV for those authentic movie theater vibes.
10. Slow down with a cup of tea
If your ideal evening includes a warm mug of tea and an early bedtime, this one's for you. Romanticize a night in alone by skipping the microwave and making your tea the old-fashioned way: get out the tea kettle, heat it up on the stove, and pick out your favorite bagged or loose-leaf tea. To help you decompress and get ready for bed, choose a blend that includes calming ingredients such as chamomile, mint, or lavender.
11. Journal
By now, you probably know that journaling is one of the most effective self-help tools out there. It can increase self-awareness, help you gain clarity on your thoughts and goals, and work as a vital manifestation tool. However, it can be difficult to fit journaling sessions into your daily routine, which makes a night in alone the perfect opportunity to put pen to paper. There's no right or wrong way to do this—start by turning off your inner critic and just letting your thoughts flow.
12. Create an at-home spa
A night in is the perfect opportunity to take a step beyond your usual at-home beauty routines and give yourself the full spa treatment. Put on your comfiest bathrobe, set the vibe with plenty of candles and low lighting, and go all out with everything from facial treatments to self-tanners, mani-pedis, and everything in between. Invite friends over to make it a fun girls' night, or make it a solo date and luxuriate in some me time.
13. Lounge in luxurious pajamas
If you're anything like me, comfort is your number one priority whenever you're lounging at home. Rather than throw on an old pair of PJs, treat yourself to a luxurious set for your next night in. Even if you're the only one who will see them, a fancy set of pajamas will make you feel extra cozy and pampered.
14. Bake something
Very few things in life are more comforting than homemade baked goods. If you're spending the evening solo, throw on a cute apron and bake something new and challenging, like macarons, or a nostalgic treat that reminds you of childhood. And if you're spending your night in with your partner or gal pals, turn it into a friendly competition to see who can whip up the best-tasting cookie or decorate the cutest cupcakes.