So, you're horny and alone. I'm going to assume that's why you're here. It's nothing to be ashamed of. Your partner is across town in their home, you can't go on your regular Bumble dates, the stress of the world is just making your body react in this totally normal way—wanting sex right now is up there in normalcy with anxiety, worry, and frustration.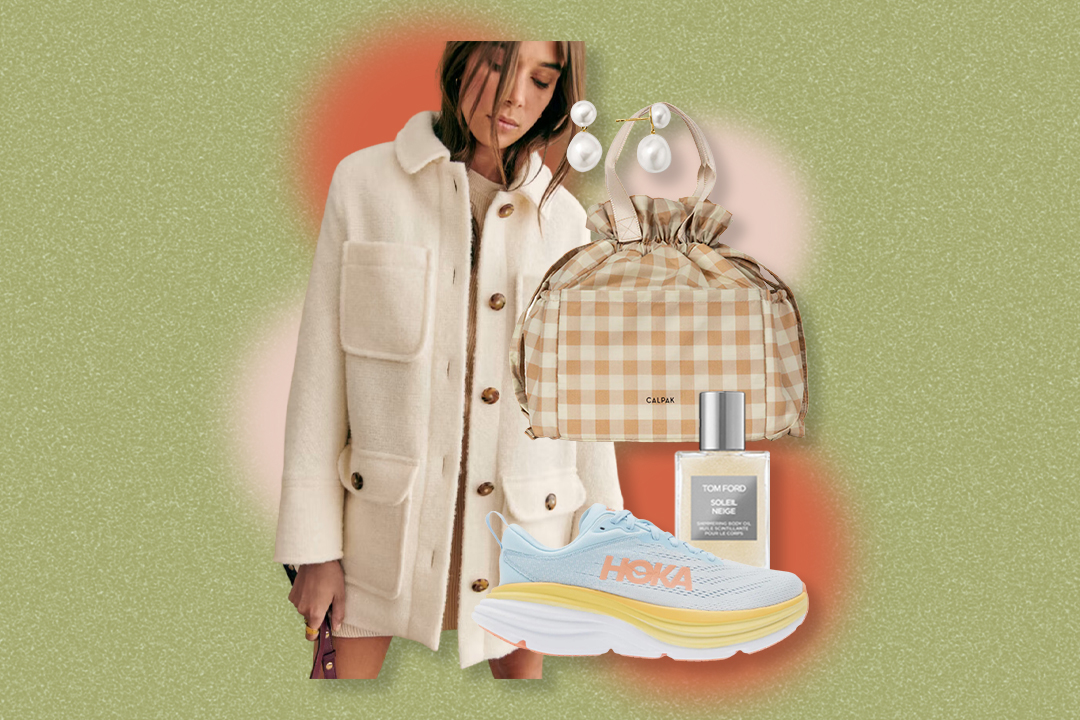 Because we're sure many of you are feeling this way right now, I'm here to ~alleviate~ the problem the best a girl inside her family home in the suburbs can: encourage you to masturbate! We've got everything—porn, vibrators, tips, and more—to get you feeling refreshed and oh-so-good, even when the world is feeling oh-so-not.
1. Porn
Well, well, well, you've found yourself wanting to have sex but no one's in sight. Being aroused doesn't just come straight from being horny. Watching, reading, or listening to porn is a great way to get the night started and get you excited for whatever is about to come next. Here are the websites and apps we recommend:
Dipsea: An erotic audios app for women, Dipsea could be described as a sexual version of your favorite meditation apps. With over a hundred audios (and more uploaded weekly), Dipsea offers erotica that is intersectional, with options for group sex, queer sex, masturbation, and more. It was founded by two women who were looking to upgrade porn for a female, millennial audience, and their app definitely achieves that. It's beautifully designed, and if discreteness is important for you, I guarantee anyone looking at your phone will think it's just another wellness app (which IMO, it's sexual wellness!).
Lush Stories: If you'd rather read your porn than watch or listen to it (very Enneagram five of you), Lush Stories offers reader-submitted site for erotic stories. With hundreds of categories, there is something for everyone.
XConfessions: Another erotic stories website, XConfessions is another women-centric platform for submitting erotic stories and fantasies.
2. Vibrators
You don't ~need~ a vibrator or a sex toy to masturbate by any means, but it certainly makes it more fun. If you're new to vibrators, we've got your covered. Or if you just want a little something new to make this time go by a bit faster, we've got that covered too. If you've never tried sex toys, here's a guide to those who never thought they'd like them.
First of all, get some lube. You'll thank me later.
If you're new to the vibrator world, here's a guide to every single kind on the market (or at least most of them). Here are a few others we recommend trying first. All of these can be found at Urban Outfitters—I know, it's a little strange, but it actually make purchasing a vibe way easier. No one will think your Urban package in the mailroom of your apartment building is filled with anything but incense and bralettes, and they have great brands for beginners and experts alike. Plus, their customer service and shipping (which is free over a certain amount) are easy to use.
Urban Outfitters
Consider this your basic vibrator. It has a wider tip to use on the clitoris, but it can be inserted. A+ for those who have never used such a device before.
For the intermediates and experts, your selection looks a little different. I'll assume you already have a vibe or two in your collection, but social distancing has you wishing for something a little more. Enter these babes. They're all still from Urban Outfitters because I love their selection and I know they'll ship to you in the nick of time.
Urban Outfitters
Dude, its a flying saucer. What more could you want? This vibe is ~out of this world~. Ka-boom, Ka-chow. Hire me, Obama.
In seriousness, this vibe will hit all the right spots and gets more intense when you squeeze it harder.
Urban Outfitters
At $36, this rabbit-style vibrator is an incredible deal. Add this to your collection—you will not regret it.
Try one of these toys if you want to get your hands on something new. And if you really want your socks knocked off (and I mean literally), this is the vibrator for you.
And if you're just seriously missing your partner…
3. Phone/Video Sex
So you have a partner but can't see them. Don't think you can't get down and dirty still!
Don't like nudes? No problem. There are ways to get creative and keep the spark without having to see each other naked on your cell phones. Phone sex (whether through call or sexting) is a great tool to make mutual masturbation feel like you're still connected and having sex with each other. We explained all the ins and outs of this when we discussed keeping your sex life spicy while social distancing.
Read this if you're looking for some inspiration to amp up your dirty talk.
Tips & Tricks
If you're seriously missing your partner, journal about it!
You don't have to have a partner to have the best sex of your life, ya know. This 14-day guide was made for people with and without a partner.
Create your masturbation bucket list. Similar to our sex bucket list, this is a list of everything you want to do except this time, it's all about you.
Watch some movies. Aside from porn, there is sex in pretty much any PG-13 or R-rated rom-com. Sometimes, you don't need to see it all to get excited. Who else had their sexual awakening to Zac Efron in 17 Again? Or ScarJo and Brad in He's Just Not That Into You? I rest my case.
Try to reach multiple orgasms. Don't push it, but these tips can help if you've never been able to get there before. By the time you have sex with a partner again, they won't know what hit 'em.
Get some exercise! Your sex life can improve tremendously from a little endorphins, and so can masturbating. You're more likely to be excited about masturbating and much more likely to orgasm when you feel the effects of exercise (stress-relief, for one, but also a little movement in your muscles if you're sitting at a desk all day).