We're big fans of the YouTube Beauty Community here at The Everygirl. We're constantly talking about our favorite creators, their best looks, and buying pretty much everything they recommend. The YouTube beauty world is honestly what we have to thank for some of the biggest trends in beauty—we'd never be baking our undereyes or curling our hair with straighteners or using men's post-shave balm as a primer if it weren't for the beauty YouTubers who taught us how.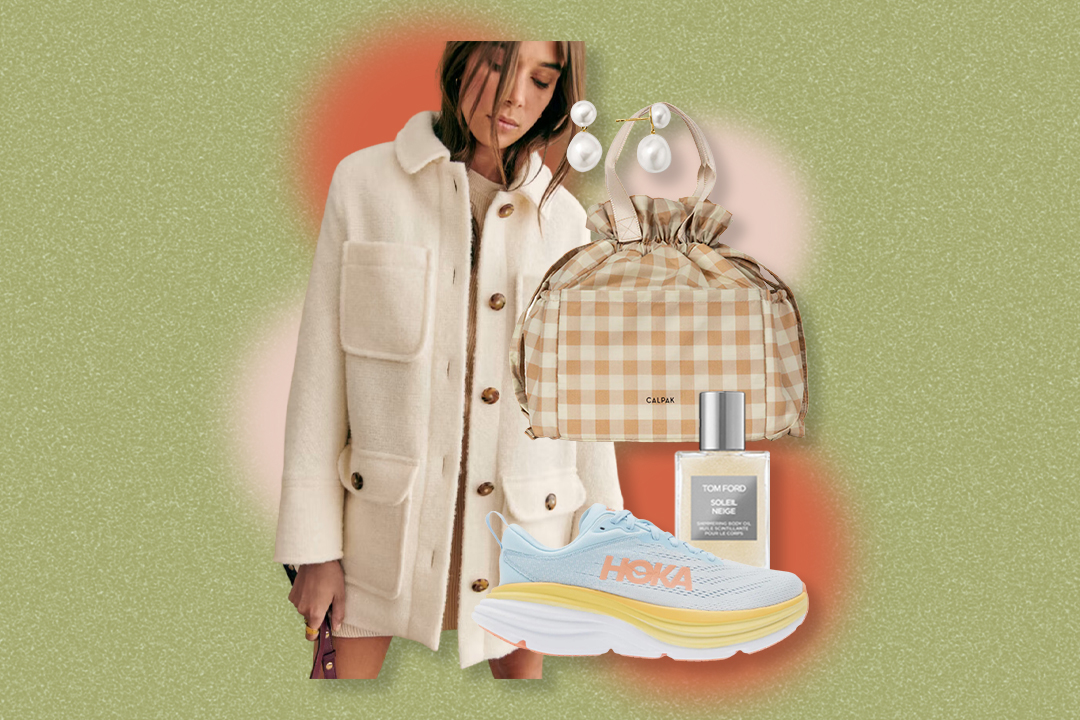 Alongside the various techniques YouTube has taught us, the phenomenon of the ever-so-popular "empties video" has truly taken over our subscription feeds. Every beauty YouTuber has made an empties video (if not five), and everyone who even knows just a glimpse of beauty YouTube has seen one. The concept is simple: show everyone what's in your trash and talk about if you loved it, if you'll buy it again, and how long it took you to use up.
So being the beauty-lovers we are at TEG HQ, we decided to create our own empties series. Every month, all of our editors will share a few of our own empties—from skin, hair, and makeup products to candles and vitamins and home items—and give our unfiltered review on each of the products. Some of them we'll love and need to repurchase ASAP … and some we'll celebrate finally finishing them up. If you've ever wondered what our absolute favorites (and not-so-favorites) are, this is the right place to be. It's finally time for our trash cans to shine!
Equilibria
I've used pretty much every single CBD product that Equilibria makes—and while they each have their own special place in my routine, the mint drops take the cake. I take one full dropper each morning with my coffee and a splash of oat milk—resulting in a delicately minty drink that soothes my stress and helps me feel more focused to take on the day. I have a subscription for these, so I'm shipped a new bottle every four weeks. I never want to be without them!
Weleda
I am not a Skin Food stan (as I know some people are!), but there are truly few things that can tackle suuuuuper dry skin quite like this can. It's very greasy, so I pretty much only use it on the tops of my hands when I'm going to be sitting still. It's not my reach-for-it-all-the-time lotion, but it IS my reach-for-it-when-my-parched-skin-is-desperate lotion.
Redken
This has been my favorite conditioner in the entire world for YEARS. I use it about once a week, and it truly makes my hair its shiniest and bounciest self. It's frowned-upon to overuse purple hair products (despite how great they are at banishing blonde brassiness)—but if I could, I'd use this every wash. Whether you're bleached and beachy or just have some sunny streaks, you will LOVE this conditioner as much as I do.
PFB Vanish
Now that I'm back to my regular wax appointments, I made sure to stock up on products recommended by my esthetician that will help with any new irritation or ingrown hairs. This post-waxing roll-on serum has been my go-to for care right after wax appointments. It helps soothe any inflammation and helps treat dark spots and discoloration caused by frequent waxing. I noticed less bikini line discoloration, which was a big issue for me when I tried a new esthetician in the past. This is a must if you are prone to having skin issues from waxing.
Freeman Beauty
I am all in on the sheet mask craze, and Freeman Beauty has a lot of my favorite products for mud masks—and now sheet masks. I use this right before or during a breakout on my face from product build-up. After 15-20 minutes, this face mask leaves my skin clean, but moisturized as well. I love all-things charcoal in my products, as it's been proven to work for me, and the charcoal in this 100 percent bamboo mask helps clear my pores and preps my face to absorb my overnight cream. My at-home spa nights are not complete without a good sheet mask to top it all off!
Living Proof
I am my best self with a giant cloud of hair. I want my hair to have a separate zip code and precede me into every room. And there is no achieving this without my beloved Dry Volume Blast. It's basically a dry shampoo and texturizer hybrid that is perfect to add grit to freshly washed hair or revive falling day five hair. I use it last before I breeze out the door, buoyed by my locks like a hot air balloon.
Tree Hut
In the winter, my skin is positively parched and needs a good body scrub + body oil combo to remain in fighting form and not peel off in one go like a snake shedding. I like to use my scrub basically every shower, so I needed an affordable version since I've been known to go through a full jar every two weeks. This one is effective, has a light scent that doesn't linger too long, and tops out at about $9. Win, win, win.
Danessa Myricks Beauty
I purchased this liner on a whim and thought for sure I'd use it once and give up. Well, that was certainly not the case since I'm out of it. I love that this liner is so vibrant and easy to work with (once you understand how the formula works). I already have this in my cart ready to repurchase this week.
Glossier
I was once a Boy Brow skeptic. Could a brow product *really* be that amazing? The answer is yes. I haven't waxed, threaded, or plucked my brows in over a year. When I want my brows to look done, I add a few swipes of this, and I'm out the door. I already have a backup to my empty, and will always keep one on deck, so I'm never without it.
Nécessaire
This body wash is truly my favorite product I've purchased for my skin in years! Normally, I buy (the super cheap) kind from my local pharmacy, but during this crazy summer, I treated myself to something out of the ordinary and I'm so glad I did. I love the smell and texture of this body wash so much. Every time I use it I feel like I'm at a spa. It gives me a much-needed mini break from 2020 reality. I've tried to use it very sparingly but as I'm now out, I'm sure I'll be reordering it again soon.
Lumene
I thought it was finally time to get on the Vitamin C serum train after hearing all about the amazing benefits, so I decided to give this one a try. I picked it based on the affordable price point and excellent reviews. Overall, I feel kind of *meh* about it. It feels nice and refreshing and smells good, but honestly I didn't notice a huge difference in my skin. I'm not going to totally rule it out because I'm not sure if I used it long enough (this small size doesn't last very long—I had it for about six weeks), but I will say that I replaced it with a different Vitamin C serum to try. Stay tuned to see if I like that one better!
The Ordinary
I very rarely run out of and repurchase beauty products because I like to try new things so often (bad habit, I know). However, I DID just repurchase this hyaluronic acid serum. As soon as the air even begins to cool off during the fall, all of the moisture is sucked right out of my skin and I deal with extreme dryness all winter long. This product is one of the few things that really makes a difference and provides my skin with some hydration.
Versed
Confession: I used to have skincare commitment issues. There's something about night creams, treatments, and oils that is apparently so alluring to me, I could never settle on just one. That is, until this Overnight Facial Peel found its way into my routine and became my go-to nighttime treatment. Even though it's formulated with lactic acid, glycolic acid, and vitamin A to brighten skin and exfoliate, it feels like putting on a lotion and never dries out my skin. As if that wasn't enough, it's non-toxic, vegan, and under $20, so yes, I will be purchasing again. And again and again and again.
BYBI Beauty
I always mention this facial oil whenever I talk about my morning routine because it's as essential to my day as a cup of coffee or making my bed. Rosehip gets all the attention when it comes to face oils, but let me introduce you to blueberry seed oil, which is the only ingredient in this genius product. The cold-pressed blueberry seed oil helps defend your skin against blue light damage by absorbing blue light before it penetrates the skin. In other words, you may feel guilty for sitting at your laptop from the minute you wake up until you fall asleep for many reasons, but the damage it's doing to your skin doesn't have to be one of them. Plus, it contains powerful nutrients like beta-carotene and omega 3, 6, and 9, which have made my skin glow and helped fight inflammation. It's a little bottle but you literally only need a minuscule drop to cover your whole face so this one bottle has lasted me for six months.

Hourglass
I bought this powder over a year ago at Beth's recommendation in an attempt to find a powder to set my super-dry face, but somehow not make it even dryer (it somehow eats makeup so even though it's dry, I like to set my face for longer-lasting makeup). This powder is truly witchcraft. It's the least drying setting powder I have ever used in my life and I don't think I will ever buy another powder again. It gives a natural finish but doesn't ever make me look dry or cakey. This is the travel size, and since you need such a small amount, it has lasted me 12+ months. I can't imagine anyone who wouldn't love this—it's a holy grail for sure.
Living Proof
We have a bit of a dry shampoo rivalry in our office—each of us is partial to a different cult-classic one, and this is mine. I will argue anyone to the death that this is the best dry shampoo on the market, and I could recite a full dissertation on just way that is, but I'll spare you that and give you a few details. This leaves absolutely no white cast, reside, or weird film, and it's the only dry shampoo I've ever found that can salvage post-run hair. I can't count how many of these I've gone through and I always have one in my bathroom.
Want more empties? Check out the previous months below!