We're big fans of the YouTube Beauty Community here at The Everygirl. We're constantly talking about our favorite creators, their best looks, and buying pretty much everything they recommend. The YouTube beauty world is honestly what we have to thank for some of the biggest trends in beauty—we'd never be baking our undereyes or curling our hair with straighteners or using men's post-shave balm as a primer if it weren't for the beauty YouTubers who taught us how.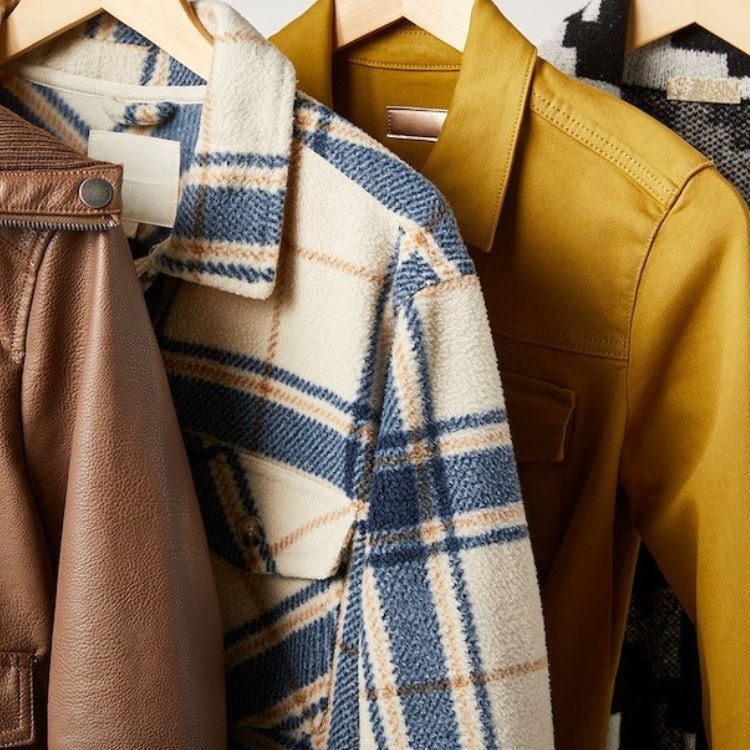 ...and it's wallet-friendly
Alongside the various techniques YouTube has taught us, the phenomenon of the ever-so-popular "empties video" has truly taken over our subscription feeds. Every beauty YouTuber has made an empties video (if not five), and everyone who even knows just a glimpse of beauty YouTube has seen one. The concept is simple: show everyone what's in your trash and talk about if you loved it, if you'll buy it again, and how long it took you to use up.
So being the beauty-lovers we are at TEG HQ, we decided to create our own empties series. Every month, all of our editors will share a few of our own empties—from skin, hair, and makeup products to candles and vitamins and home items—and give our unfiltered review on each of the products. Some of them we'll love and need to repurchase ASAP … and some we'll celebrate finally finishing them up. If you've ever wondered what our absolute favorites (and not-so-favorites) are, this is the right place to be. It's finally time for our trash cans to shine!

The Ordinary
Ladies and gents, I've done it: I've finally found the toner of my dreams. I use it every morning and night after cleansing/before my serums. It feels cooling and gentle but packs a punch for mildly exfoliating, moisturizing, and improving my skin's texture. I'm a huge fan and will most definitely be buying again! Also, it's incredibly affordable which makes repurchasing a no-brainer for me.
Briogeo
When Briogeo first launched at Sephora, I snagged a mini set of their two cult-favorite products: this deep conditioner and their scalp scrub. I used both of them up and bought this full-size before I even finished the mini. I've now had this for almost two years and just finally finished it (AKA if the price freaks you out, trust me: it lasts FOREVER). I have fine, thin, short-to-medium length hair that has never benefitted from a deep conditioner. Everything is too thick and goopy, causing my hair to look greasy and heavy (and I'm not talking normal greasy—I'm talking my ends look like they did when I was 11 and didn't know how to properly remove conditioner from my hair in the shower). This changed everything (I know, a little dramatic, but hear me out). I use this once a week all through my hair for about 10 minutes, and it leaves my hair soft and hydrated without any oil build-up. My hair feels stronger when I'm using this. I am a sucker for new things, so my plan is to try their new Be Gentle, Be Kind Avocado and Kiwi Hair Mask next. But if I don't love that one, I will definitely go back to this.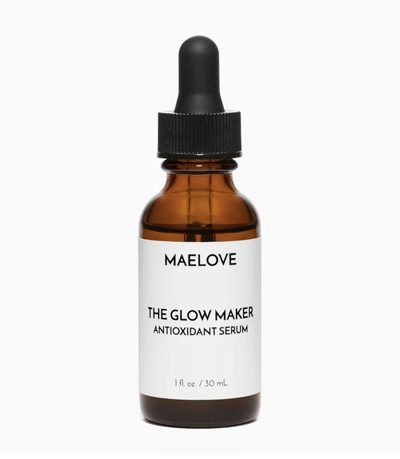 Maelove
I have a few products in my life that I'm utterly obsessed with and will always talk about on The Everygirl: my Elysium Naturals Body Butter, Milk Makeup Kush Mascara, and now this vitamin C serum. I wrote an entire review of this product a few months ago, but I'll give you a short gist of why I love it and why I immediately repurchased when I even got close to the bottom. Once I finally started getting my acne under control, I went pretty hard trying to get rid of my scarring, and I saw this was a cult-favorite on Reddit. I immediately noticed my skin looked glowy and plump, which was enough to make me not even care if it did anything for my acne scars because my skin already looked so good. But as I continued using it every single day with my sunscreen, I really started seeing a difference. My scars aren't completely gone, but they're fading, and any time I get a new spot, the scar is much less noticeable than before. It's easy-peasy to use, and I love it so much that I've entirely built my morning skincare routine around it. No matter your skin type or skin concerns, you can benefit from having a vitamin C in your routine, and I highly, highly, HIGHLY recommend this one.
Kopari
I'll be the first to admit that I'm not all that keen on clean beauty. I wish I cared about it more, but I just don't. Maybe when I'm older and mature and have my sh*t together. But for right now, I'll take a few toxins here and there. However, I do have underarms that get irritated easily, especially from anything that contains baking soda. I have a hereditary skin condition called Hidradenitis Suppurativa (usually HS for short) with which I get painful bumps under the skin when my sweat glands get clogged or irritated (sexy!), and it can happen under my arms sometimes if I'm not being careful about the deodorant I use. I tried about three different kinds of baking soda-free deodorants before this one, and without a doubt, this is the best. It goes on clear and smooth and never burns (does this happen to anyone else?), and the best part: it lasts for hours and hours. I am absolutely petrified of smelling bad, and I never have to worry that sweat or B.O. will come through with this on. I've found that natural deodorants are a really personal choice, but if you've tried everything else and all have failed you, give this one a go.
First Aid Beauty
I've had KP (Keratosis Pilaris) for as long as I can remember, and had tried way too many scrubs which never seemed to give me any tangible-enough results in reducing the redness and bumpiness on my skin. Then this baby walked into my life, and I was never the same. Real talk, the smell isn't the greatest (I'm a Taurus—we're hypersensitive to this stuff), but that is the LEAST of my concerns when a product works this well. I use it twice a week in the shower while I'm deep conditioning my hair, and scrub it on the back of my arms and sides of my legs (my main KP-affected spots). The consistency is almost like wet, gritty sand, and it honestly feels so satisfying to apply. After rinsing, the texture of my skin is baby-soft, and it actually sustains the moisture for days. Already repurchased!
Nécessaire
At first, the minimal-chic packaging was what caught my attention. Then, I read about how this body wash is made from plant-derived ingredients, scented using essential oils, and pH-balanced for our skin and went "yes, yes, come hither." I gotta say, I absolutely loved the feel of this. It went on as a gel and lathered quite nicely, and gave me that squeaky-clean feeling I always crave from a successful shower without stripping my skin of any moisture. I also adored the fresh eucalyptus scent, which was light and subtle (NOTE: this also comes in bergamot, sandalwood, and unscented). My only qualm with this is that I wish there were more of it; I used it up in about a month and was really sad to squeeze out the final few drops! Will I be repurchasing? Definitely—but I'll wait for the cooler months when I'm not showering multiple times a day.

KLUR
KLUR's Immersion Serum Concentrate is one of the best hydrating serums I've tried. My sensitive skin drinks this up without any irritation. Not to mention it's packed with good stuff like vitamins C, B5, and E to help brighten, hydrate, and protect the skin's barrier.
Paula's Choice
My friend and I were recently talking about how now is the time to take better care of our skin, and she introduced me to Paula's Choice. I love that their philosophy is smart, safe beauty, so the products are cruelty-free and non-irritating. I really don't use a lot of skincare products but I've heard great things about hyaluronic acid, so I ordered the Booster to try it out. I love how my skin instantly feels so fresh and hydrated after I use it. The Booster has quickly became a part of my daily routine and I'll definitely order it again!
Versed
I've tried a lot of Vitamin C serums in my day (gotta get that glow!), but no product has been as glow-worthy as this brightening serum from Versed. Not only is this product totally clean, cruelty-free, vegan, and good for just about any skin type, it's loaded with ingredients like licorice root and vitamin B3 to brighten skin, reduce the appearance of discoloration, and prevent aging. Oh, and did I mention it's under $20 and lasts for months? I saw effects immediately, even compared to the other vitamin C serums I have on my skincare shelf. You best believe I'll be stocking up again (and won't think twice about it since it's so affordable!).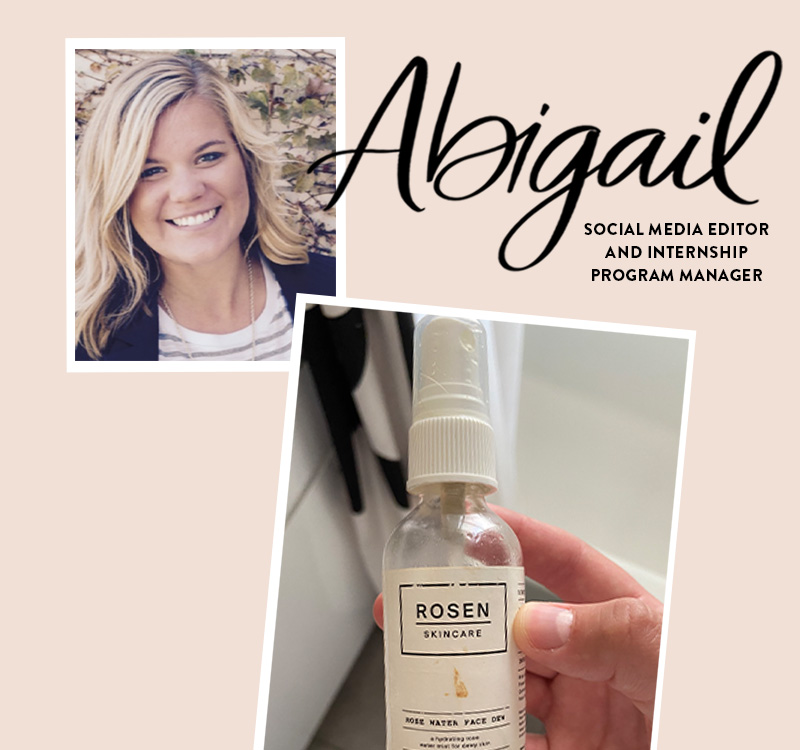 ROSEN Skincare
I never really got the hype about face mists—until I tried this one. ROSEN Skincare is my absolute favorite skincare brand—and with good reason. This mist leaves you with the most stunning glow (not to mention all-day moisture). It's the perfect little pick-me-up in the middle of the day, or it works well to seal in the rest of your products at the end of your morning or evening skincare routine. (It's currently available at Nordstrom, but it's cheaper to buy it directly from ROSEN!)
NatureWell
When I was younger, my mom always told me to moisturize, moisturize, moisturize, and let me tell you, ever since then I've been particular with my moisturizers. I was always a die-hard Cetaphil girl (still am at night time) but those mornings that I'm craving a glowing, moisturized face with the divine smell of coconut I use this. I tend to use it in the mornings after I rinse off my face and sometimes my body if I'm feeling it. The best part is that it keeps me moisturized all day long with no oily feeling on my face, it lasts me MONTHS and I usually buy one every time I'm at Sam's club because it ALWAYS sells out, but it's also currently available at Walmart, Amazon, and The Vitamin Shoppe. I'm no Hyram (Tik Tok fans) but if you love coconut and you're looking for a healthy, moisturized glow, you need this!
Tree Hut
YouTube is usually where I find new products to try out, and after a skincare product roundup from one of my favorite YouTubers, I decided to give a new exfoliant a try: Tree Hut Pacific Sunrise Shea Sugar Scrub in Japanese Yuzu. I usually don't exfoliate every day in the shower since most exfoliators are meant to be used sparingly on skin, but this scrub was safe to use on almost a daily basis, as the beads are small and not rough on sensitive areas of the body. This scrub is also thick enough to lather on very generously and rinse off without any residue, leaving you with more than enough product to last some time. This affordable scrub is now a part of my new daily shower regimen.
Want more empties? Check out the previous months below!