There's something about the onset of summer time that is so classic and nostalgic. As kids, we grow up counting down the seconds until the final day of school for the year, just waiting for all of the excitement that the upcoming season holds. As adults, we aren't chained to the academic year schedule anymore, but the excitement and anticipation of summer never really fades. The rising temperatures and extra hours of sunlight mean more time to do all the best summer activities. This summer, we're all having to get a bit more creative, but here's a roundup of 20 summer activities you can do at home. Just because you're home more doesn't mean you have to lose out on any summer fun.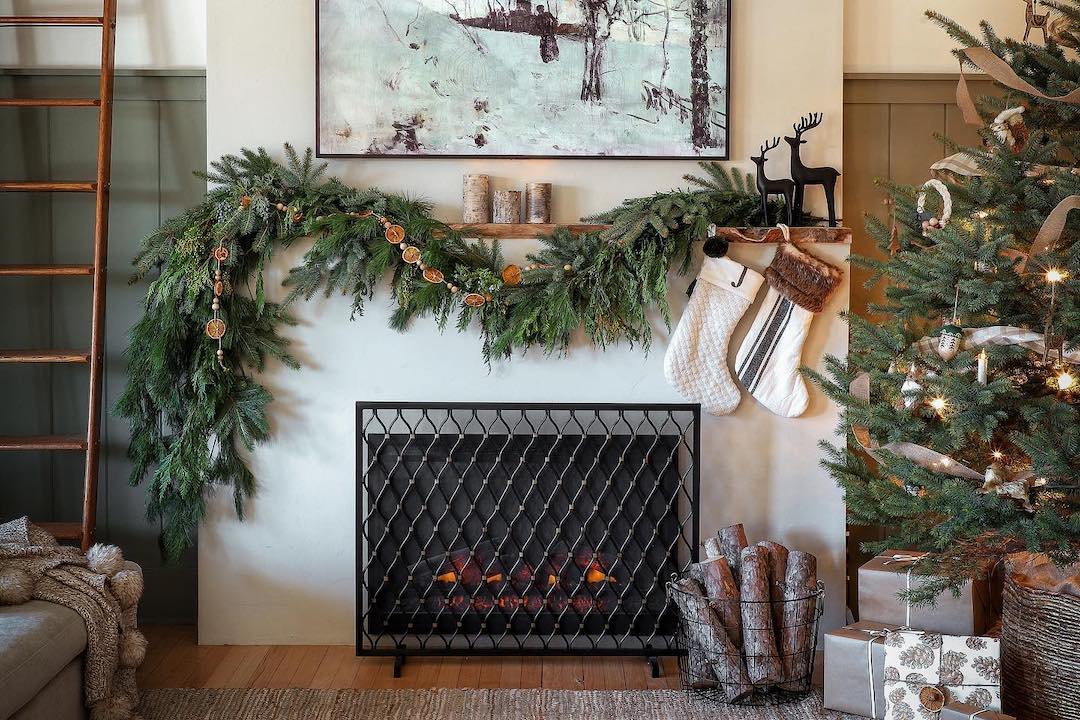 there's still time to deck your halls
1. Freeze your own popsicles
Using a fun mold or paper cups and popsicle sticks, making homemade popsicles is easy and always super satisfying, regardless of your age. Your popsicles can be made with whatever juice flavor you want and only take a few hours.
2. Catch some Zs in a hammock
Dosing off after reading a few chapters in a great book to a warm breeze is quintessentially summer. ENO hammocks are an excellent addition to this summer activity. They come in a ton of fun colors and patterns, and they can be hung up pretty much anywhere that can hold the weight.
3. Go to the movies in your own backyard
Create your own movie theater in your backyard with a portable projector. Take advantage of warm summer nights and screen all your favorite movies outside on the side of your house or building.
4. Ice cream bar
Curb your sweet tooth with the best summer treat. Grab your favorite flavors and toppings, and make your own ice cream bar. Instead of having the standard scoop after dinner, make the extra effort of setting out the toppings in separate bowls in a line to emulate an ice cream parlor or frozen yogurt bar. Treat yourself to multiple ice cream flavors and way too many toppings to help create the illusion of going out for dessert.
5. Get crafty and make some tie-dye
You've probably seen this trend all over social media while people have been staying home. Grab a tie-dye kit and jump on the trend with everyone.
6. Wash your car at home
Washing your car at home is a great two-birds, one-stone kind of activity. Cool off outside while cleaning your car at the same time. All you need is soap, a bucket, and a sponge!
7. Make mojitos
Brush up on your bartending skills with this summer classic. Grab the ingredients and a mojito making kit and get started with a refreshing cocktail. Try this limoncello mojito recipe from Port & Fin!
8. Stage a water balloon fight
A water balloon fight is an ideal socially distant activity. Use a water balloon filler to make a ton of balloons at once. Make the fight even more intense with a balloon launcher.
9. Test your green thumb and grow a DIY herb garden
Adding fresh herbs to your summer recipes will make them that much better. But who has time to run to the store every time they need cilantro? With an in-house herb planter, you can grow every herb you need right in your own kitchen! You can even grow your own herbs without a backyard.
10. Go camping in the backyard
Grab a tent and a sleeping bag and set up shop in your own backyard. A little camping staycation is a perfect summertime getaway.
11. Make lemonade
Nothing is more summery than making lemonade. You might not be selling it out of your driveway this time around, but with an adorable drink dispenser, you'll want to make yourself some homemade lemonade on the daily! Bring back the summer nostalgia from all of your childhood lemonade stands and with just a few sips, you'll have visions of yourself sweating under the sun on the sidewalk trying to score some cash!
12. Wake up with the sunrise
Wake up early and sip on your coffee while watching the sunrise. It's the best way to kickstart your day.
13. DIY face mask
Summer means more exposure to the sun and even more reason to take great care of your skin. Combine 2 tablespoons of honey, 1.5 tablespoons of coconut oil, and 1 drop of lavendar oil, and allow it to sit on your face for around 15 minutes. This easy concoction will help to soothe and smooth your skin after a day in the sun. If that's not your thing, whip up one of our other favorite DIY beauty treatments instead.
14. Create a backyard beach
Maybe you live in a landlocked state, or you don't want to venture to crowded beaches this summer. Recreate the feeling in your own backyard with a great beach chair and a page-turning book.
15. Get artsy with sidewalk chalk
Hopscotch, giant games of hangman, or art, sidewalk chalk is like the summer version of adult coloring.
16. Construct a cheeseboard
Learn to make your own cheese plate with the help of That Cheese Plate. With the Cheese By Numbers section of the site, you'll be able to make a cheese plate like a pro. Not sure where to start? Check out our guide to the perfect cheeseboard.
17. DIY summer highlights
Whether you're catching rays on the beach or hanging in your backyard, adding some lightness and brightness to your hair can freshen up your summer locks. Squeeze a lemon or the classic Sun In directly onto your hair and soak up the sun.
18. Run a virtual 5k with friends
The summer months typically bring an increase in road races, but this summer looks a little different. You and any of your race friends can conduct a "virtual" or socially distant 5K by using the Nike Run Club App. The app has a feature that allows you to run or compete with friends. All you have to do is pick a race day!
19. Show your locks some love with a hair mask
Summer means more exposure to sun and potentially salty ocean water or chlorine which can cause damage to your hair. Take care of your luscious locks with a simple coconut oil mask, or splurge on the Olaplex Hair Perfector to treat yourself to a salon-quality hair treatment.
20. Indulge in some s'mores
You don't need a campfire to make this delicious treat at home. You can make s'mores over the stove or with the help of a s'mores maker. Keep the classic recipe, or for a broader flavor profile, try adding strawberries or using dark chocolate instead of milk chocolate.