We love scouting and trying the latest beauty trends, and although we relish a good pop of color here and an extra dose of volume there—nothing beats staying on trend and 'of the moment' without really trying. Minimal nails, relaxed hair, and non-color makeup is truly the beauty language we speak daily. With beauty trends coming and going, not enough can be said about a natural but polished and simply groomed look for the day-to-day.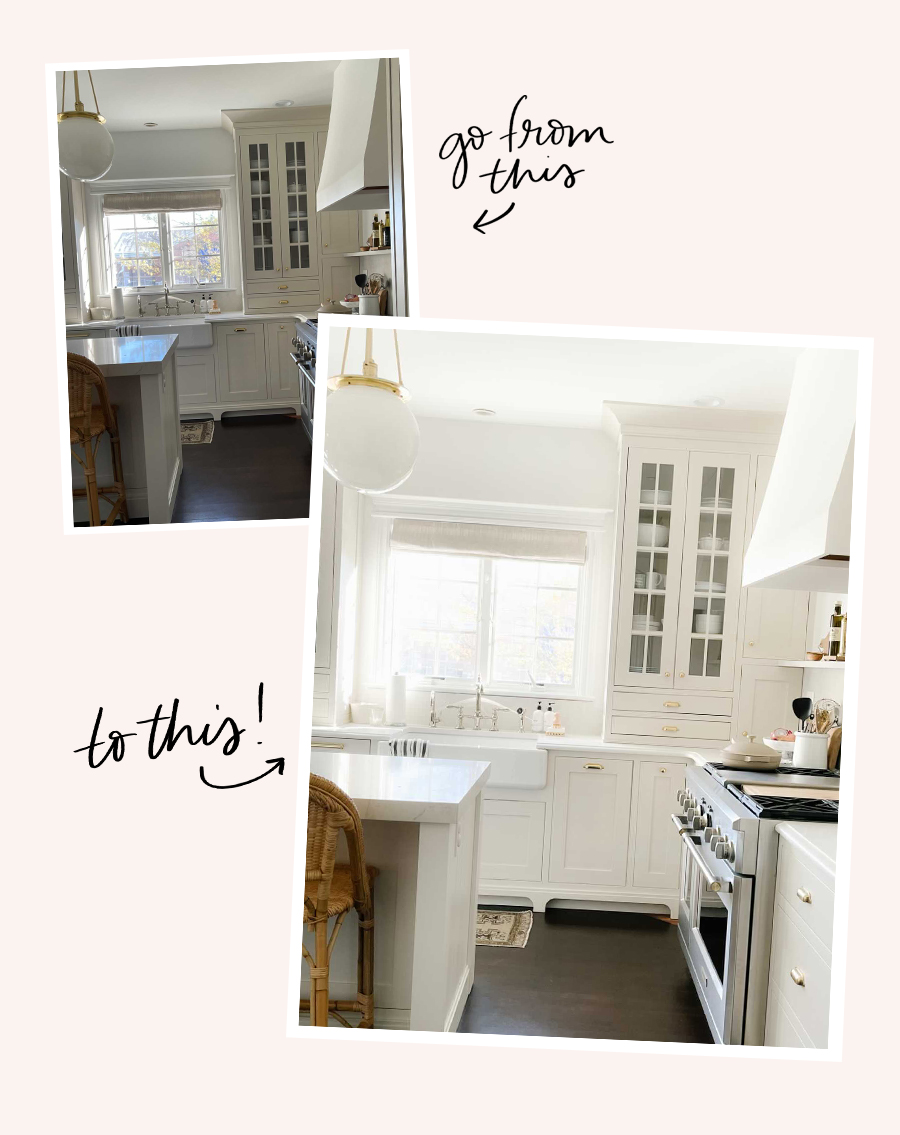 NEW! The Everygirl Presets for One-Click Editing
We just launched mobile Lightroom presets, available for download right now! A beautiful photo is literally just a tap away. And with nine different styles from moody to ultra bright, you'll have endless editing options.
GRAB THE PRESETS >
Enter the 'non' beauty trend, which really came to the forefront with Beyonce's barely made-up face and JLo's pushed-back pony at this year's Oscars. As of late, the trifecta of nails, makeup, and hair is reminiscent of fashion mainstays like Alexa Chung—definitely siding on the beauty spectrum of less is more.
With many style insiders flaunting soft beauty looks on and off the red carpet, the 'non' trend has really caught on with the busy working girl. We've both fallen in love with this relaxed movement and inadvertently landed on trend with our editor-trusted tousled locks, flush of pink on the lips, and breath of sheen on the nails.
Here's a quick guide to achieving more with this minimal beauty trend.
Non-Nails
Recently seen on Leslie Mann (love her!), sheer gloss or nude-colored nails make hectic life…well less hectic. The non-nail frees us from the ever-looming chip or makes any snags in our color less noticeable. Try quickly swiping a clear gloss like Essie's No Chips Ahead for a little shine, or for more subtle interest try Butter London's Doily Overcoat on its own, or Pink Ribbon for the perfect sheer pink. The key here is fresh, soft color or subtle interest where you can see the entire nail bed or have it almost poke through your color. For a cool take on this trend, try Alex Chungs's Nails Inc in Alexa Camo for an easy way to add dimension and light color burst, while still rocking a natural base color. (Tip: Color distribution should mainly rest at your tips, while leaving the rest of your nail pretty bare—as seen on Alexa below). Alexa's dimensional look is achieved in one to two quick swipes. We like to stick to one swipe for easy color pay-off and limited drying time. Bonus: This look doesn't easily chip and is still quite nude—especially at the base.
For a chic, weekly office look, eliminate chipped nails by using one coat of Jin Soon Matte Maker and white wash the underneath tips of your nails to make them appear whiter and cleaner with Sally Hansen's 2-in-1 Nail Corrector Pencil. This water-activated pencil provides clean, white rimmed nails that last and last.
Non-Hair
Non-hair is marked by limited product usage (this is key!) and has a late 60's, early 70's boho appeal. Styling is natural, not stiff, with loads of movement. Picture hair that's been air-dried—also great for eliminating dry scalp and static. Try creating (or maintaining) texture with a little bit of lift using Redken's Wind Blown 05 Dry Finishing Spray or Bumble and Bumble's Sea Salt Surf Spray keeping hair soft and feminine—without much effort. If you want to add more twists and natural looking volume, use a large-barrel curling wand (keep the ends straight) and tease with fingers. Either approach will deliver the ultimate 'I woke up like this' hair. Here's a great video technique for creating subtle boho waves, so you can rock this non-hair esthetic.
The key to non-hair is effortlessness; it should take you all of five minutes and reads 'cool girl' with minimal effort. Try a stretchy headband like this one by Free People or a messy, mid-rise bun with loads of texture.
Non-Makeup
Whether it's all-over bare makeup or focusing on one feature and keeping the rest of the face minimal—non-makeup is defined by non-color or flesh color makeup.
The 'non' trend is all about soft washes of color and skin that looks and feels breathable. Keep foundation sheer and to a minimum (keep those freckles showing!). Consider using Clinique's Airbrush Concealer on a bare face or over foundation to softly diminish imperfections. Finger pat into place for an effortless, lived-in feel; build coverage where needed and keep the rest bare. For a touch of color try Stila's Convertible Color in Peony on the cheeks and on the lips (apply with fingers).
If you focus on your eyes, try a one tonal color burst on the lid or crease and complete the look with a natural lip. Or try a sleek cat eye with flesh tone accent colors on the eyes and cheeks and a fleshy lip shade like L'Oreal Paris' Extraordinaire by Colour Riche in Nude Ballet 601.
So tell us, which 'non' beauty trend will you try or do you already rock on the daily?
Featured image source: Studded-Hearts