Here at The Everygirl, we understand the nature of busy women. You barely have time to eat breakfast in the morning, let alone spend the day surfing the web. That's why this week, we're sharing some of our favorite articles on pop culture, design, and more.
Thank you for such raw honesty ❤️
Including the Halloween version of the A Christmas Story marathon: Hocus Pocus — on Freeform (of course) all day Tuesday. ~spooky~
*Leslie Knope face*
Also, don't miss this message from Lady Gaga and Biden on stopping sexual assault. #ItsOnUs
Animal Crossing was at once the most fun and most boring thing I have ever done.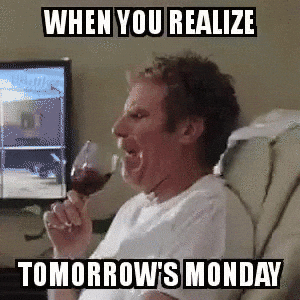 I have nothing sarcastic to say here. Mondays are just really hard.
How is this better than This is Us? Oh, that's right, it's not.