I stand by that one of the best things you can do for your sex life, with or without a partner, is creating a sex bucket list. Having an ongoing list of everything you'd like to try or do sexually can help keep your sex life spicy and full of experiences you actually are interested in. If you're getting started on a sex bucket list, start here. But if you're ready to incorporate some new-and-improved additions or changes (I'm all for editing your bucket list as time goes on—what you wanted a few years ago is probably a little different from now!), these are my suggestions.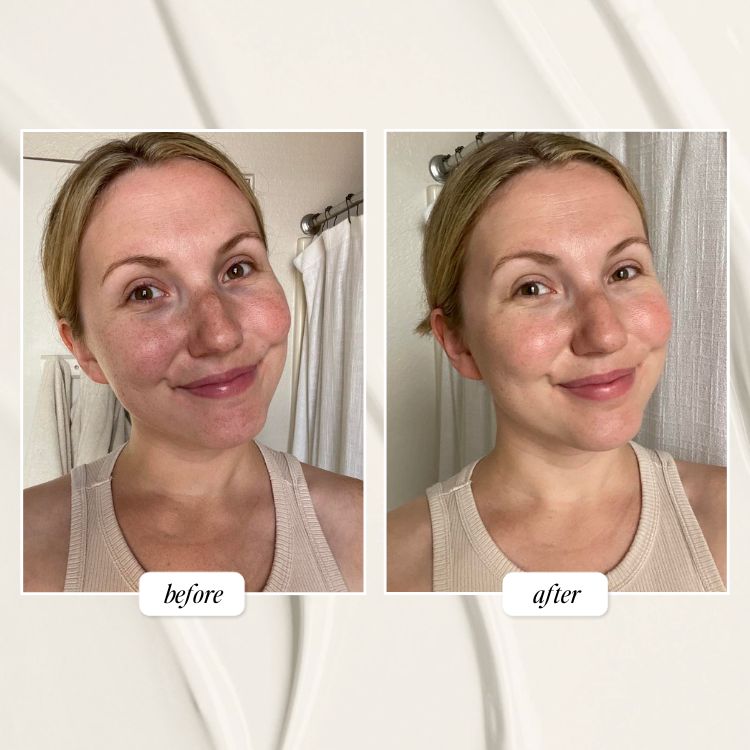 1. Rearrange the furniture
We all know it's a good practice to try sex outside of the bed or bedroom sometimes, but to switch it up even more, you can move some furniture around to make your space work for you. Mirror play is one of the most underrated sex toys in the bedroom. If you have a full-length mirror or a vanity mirror in your bedroom or home somewhere, use it your advantage. Move the mirror so that you and your partner can both see each other in it while you're having sex. The view will turn you both on a little more, and it might spark some new ideas and positions to try.
Along with mirror play, you can also pull the couch out a little or move side tables and coffee tables to try different positions and moves throughout the house. You're not confined to a few spaces when it comes to sex. Make it up as you go!
2. Try a new form of sexting
If you've long been turned off by sexting because you don't like sharing naked photos or your dirty talk game is less than impressive (it's a learned skill, I promise!), there are so many other ways to approach it that can completely boost your sex life. Even if you love sexting, you can try it in a few different ways to keep it new and interesting. Obviously, sending nudes and a little dirty talk are always an option, but a really fun way to try might be role-playing. Tell your partner exactly what would be happening if you were together. "You're on the bed, I'm standing next to you. I start to undress, and you grab my hips." It's a little more work, but it really plays it out like the two of you are together. Then, you can reenact this in the future!
I also love simple "I'm thinking about you" or "You look hot today" texts throughout the day. They're safe for work but are a little, exciting way to get you excited.
3. Find your go-to sex toy
One of the most underrated items on our TEG sex bucket list is going to a sex shop with a partner. It might feel a little awkward, and you'll probably giggle at first, but it's actually a really great way to see what intrigues or excites the both of you when you set your mind to finding something that will benefit you together. Obviously, that isn't necessarily possible right now, so instead, you might find it helpful to begin searching for your go-to #1 favorite that you both enjoy using, together and alone. We have tons of guides on vibrators and sex toys for partners, but you might also enjoy talking it out, figuring out what you'd both like, and spending some time on a few different sites.
4. Try to push your orgasms farther
So, you had an orgasm on your own. YAY! Next, you can focus on pushing them to go longer and maybe even have multiple at a time (the absolute dream). It might be easiest to try this alone first and then bring a partner in on the fun, but you can try it however is easiest for you. Orgasms tend to feel even better the longer you let your body relax and allow yourself to really feel them. The next time you feel an orgasm coming on, try to keep it going instead of stopping whatever motion or toy you're using. It might feel intense for a second, but it'll lead to better, longer, and stronger orgasms over time.
5. Ask your partner questions
When you and your partner decide to engage in a conversation about fantasies and trying new things, make sure to ask them questions. Do they watch porn? What do they watch? What is their favorite color to see you wear? What's their favorite position? Do they prefer sex in the bedroom or outside of the bedroom? This might seem a little juvenile, especially if you've been together for a while, but it's a good practice to make sure you know more about what they want and like, and of course, they should reciprocate and ask you questions too. As cliche as it may seem, a good sex life really comes down to communication.