The concept of a living room is quite magical. It's a space that serves as a host for organizing Bachelor wine nights, cuddling up with a Titanic-sized blanket and your current novel of choice, sipping your morning coffee while catching up on "this just in" news, and partaking in intense, competition-fueled game nights with your closest pals. Whether you use it to entertain or unwind (or both), there's no doubting that our living rooms are truly the heart and soul of our homes.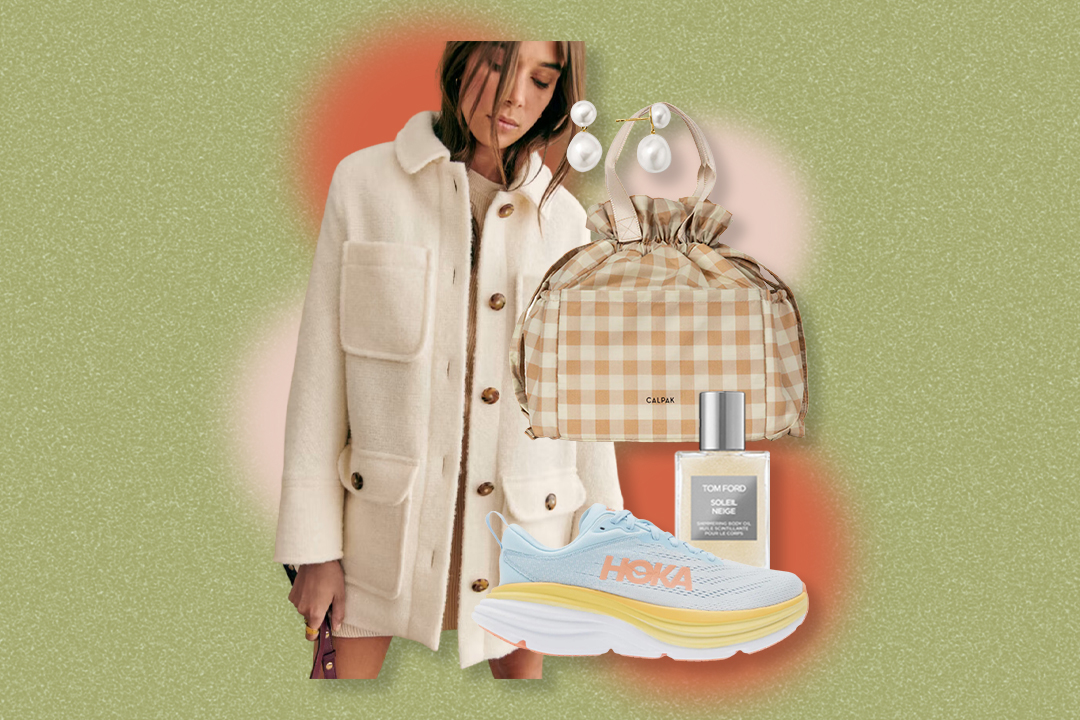 A well-designed living room can set the tone for an entire house. Whether you're starting from scratch or looking for an upgrade, we've rounded up these items can help take your living room from "yes" to "YAAAAS" in no time flat:
1. Additional seating
The more seating, the merrier. Adding additional seating to an atmosphere makes it more inviting to guests and is a great way to add decor while keeping things functional.
2. A styled coffee table
PSA: coffee tables aren't just for coffee! Now that we've gotten the obvious out of the way, let's explore all of the design opportunity that comes from a piece you likely already have in your home. Use the surface area to display florals, candles, trays, and magazines to give an already designed space new life.
3. Layered lighting
When God said, "let there be light," I'd like to think that he was referring to these insanely chic lamps that we've rounded up. Besides the crystal clear bonus that more lighting can bring warmth and brightness to any atmosphere (especially in the evenings), they also give you another chance to express your living room's style, create an ambiance, and add dimension to any space.
4. A mirror to make the room feel bigger
Mirrors are a strategic way to make any room feel bigger, and adding them to your living room is no exception. Whether you settle one over a mantle, on a dresser, or lean it up on a wall while placed on the floor, mirrors are the secret to expanding your space and reflecting light to give your living room the glow it deserves.
5. Baskets
Baskets are simply one of my greatest joys. They're perfect for creating a space to contain some of my clutter (which never stops accumulating) and add functional style to ground level. The answer to extra blankets that you want to have easily accessible to guests and to yourself? Baskets. To making rounding up your pet's toys a breeze? Baskets? To "cleaning" before your friends arrive unannounced? I think you get where I'm going with this.
6. Greenery
I couldn't have less of a green thumb if I tried, which makes me appreciate indoor greenery so very much. Adding plants can be a lovely way to add color to neutral decor. Whether you grow or go faux, including greenery is a sure way to liven up your space.
7. An affordable furniture update
One of the most disappointing parts of adulthood for me was learning how expensive furniture is. Fortunately, there are some more affordable options that you can turn to to spice up your living room that won't break your bank. Even replacing one piece can breathe new life into a space.
8. Accessories
Accessories are another affordable way to revamp your room if you're looking for an upgrade. Candles, throws, pillows, and frames (or even just swapping the photos in frames you already have) are just the beginning of ways to switch up your aesthetic or seasonal decor while staying in budget and respecting the space and furniture that you already have.