Valentine's Day is tomorrow and while you may be scurrying to make last-minute plans, your hair and makeup are two less things you need to worry about. That's right… we've got you covered there. Whether you love or despise the holiday, you've got to admit it's always a fun reason to get dolled up and experiment with a new stye. So that's why we're bringing you two complete Valentine's looks that can be duplicated in the same amount of time it takes to eat a small heart-shaped box of chocolates (and if you're like me, that's within no time at all).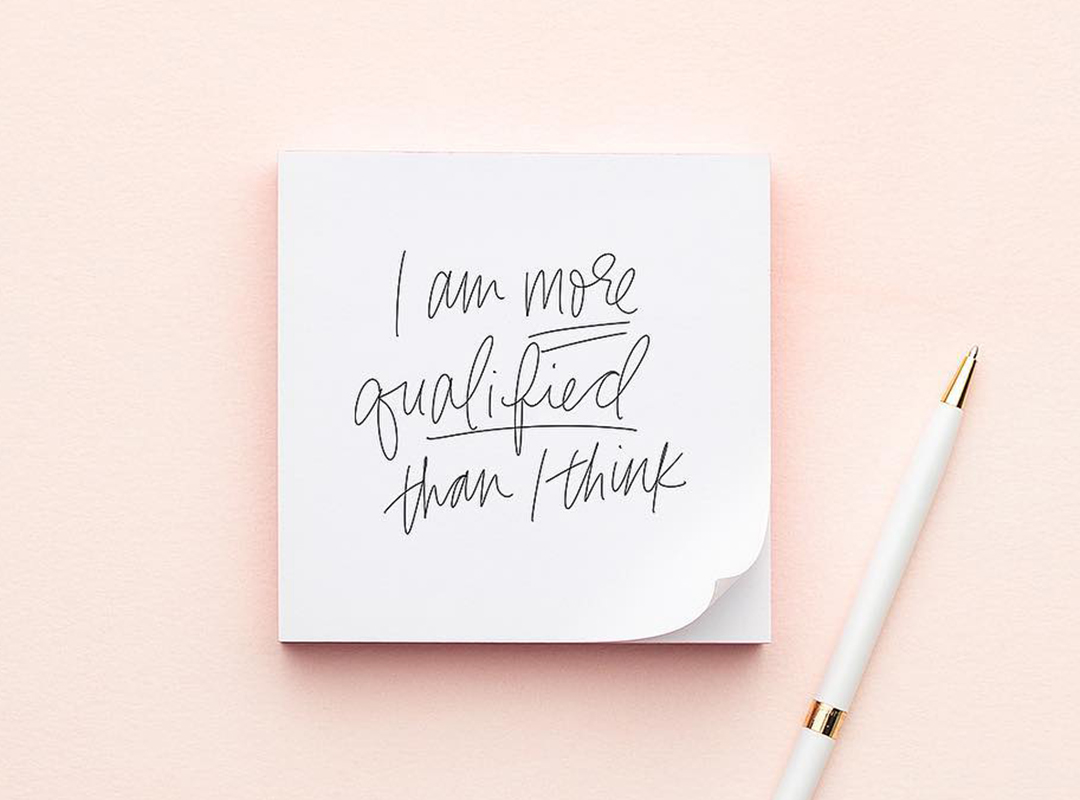 Ready to land your dream job this year? We can help.
Our Landing Your Dream Job online course is currently open for enrollment—now until Tuesday, January 19! Claim your 100-page workbook, resume + cover letter templates, guided worksheets, advice, and invitation to our private Facebook group.
Ready to get started? Right this way >
The first look we're sharing with you is sweet and flirtatious with soft eye makeup, a pink lip and an easier-than-it-looks updo. The second look is something you might choose if you really want to make your date's heart flutter. It's a bit sexier with winged eye liner, a bold red lip, and vintage-inspired waves.
Chances are you probably already have the products needed to create these two looks in your beauty collection. So go ahead and apply your base makeup (that's foundation, concealer, tinted moisturizer – whatever you choose!) and follow these simple steps. Let say we all ditch our plans of eating candy hearts all night in our pajamas while watching Something Borrowed (wait, is that just me?) and try out one of these easy-to-recreate looks instead.
Look No. 1: Sweet and Flirty
The Makeup
Step 1: Apply a bronze cream eyeshadow to the lid and blend into the crease with a fluffy brush. A powder eyeshadow will work, but the cream gives the rest of your eyeshadow something to "stick" to. // Product used: Maybelline Color Tattoo in "Bad to the Bronze"
Step 2: With a flat brush, subtly apply a shimmery champagne eye shadow to the inner corner and slightly below the brow bone. This will open up your eyes and serve as the perfect highlight. // Product used: Bobbi Brown eye shadow in "Champagne Quartz," but a great dupe is CoverGirl Eye Enhancers in "Champagne"
Step 3: Line the upper and lower lash line with a brown eyeliner. For extra brownie points, use a gold-toned brown eyeliner. // Product used: Urban Decay 24/7 Glide-On Eye Pencil in "Bourbon," but a great dupe is Rimmel Scandal Eyes Waterproof Kohl Eyeliner in "Brown"
Step 4: Apply mascara to the upper and lower lashes… now a little more… don't you dare stop at just one coat.
Step 5: Apply bronzer to the top of your forehead, right below your cheekbones, and lightly underneath the jaw bone. This will warm up and define the complexion (a.k.a. It will make your face look thinner, which is welcomed by most, right?) // Product used: Nars bronzer in "Laguna", but a great dupe is NYC Bronzer in "Sunny"
Step 6: Lightly brush on a bright rosy pink blush on the apples of the cheeks. // Product used: Bobbi Brown blush in "Apricot," but a great dupe is Sleek Makeup blush in "Flamingo"
Step 7: Line and fill in the lips with pink lip liner. If you want to skip this step, we won't tell anyone. // Product used: Sonia Kashuk Matte Lip Pencil in "Pinky Nude"
Step 8: Finish with a wash of bright pink gloss! // Product used: Nars lip gloss in "Angelika"
The Hair
Step 1: Pull hair back in a low pony tail and secure with an elastic.
Step 2: Using your fingers, separate the hair above the elastic into two sections.
Step 3: Loop the pony tail through the hole and pull it down, creating a "topsy tail." (You didn't think you would ever wear this hair style ever again, but you thought wrong.)
Step 4: If your hair is fine, lightly tease the pony tail to give it texture and hold.
Step 5: Loop and tuck the pony tail into the space you've created with the topsy tail. Pin in place with bobby pins.
Step 6: Continue pinning and smoothing any loose pieces. Spray with hairspray. Then smooth and pin some more.
Step 7: Along the front hairline, pull a few pieces out for a romantic look. Lightly curl these pieces away from the face with a large barrel curling iron.
Step 8: You're finished! Spray lightly with hairspray for a 'do that will last all night.
Look No. 2: Romantic Vintage-Inspired
The Makeup
Step 1: Apply a wash of flesh-toned eyeshadow all over the lid and brow bone to create a clean base. If you have oily eyelids, you may want to use a primer first. // Product used: Bobbi Brown eye shadow in "Bone"
Step 2: With a fluffy brush, apply a soft brown eyeshadow into the crease for a natural look. You can even use your bronzer for this! // Product used: Bobbi Brown eye shadow in "Blonde"
Step 3: Using liquid or gel black eye liner, draw a winged cat eye along the upper lash line. And when there's a mistake (there will be), just put a little moisturizer on a q-tip for gentle touch-ups. // Product used: Clinique Brush-on Cream Liner
Step 4: Apply a few coats of black mascara to the upper and lower lashes. And then apply again and again. // Product used: Too Faced "Better Than False Lashes" mascara
Step 5: Comb eyebrows up and out with clear brow gel or clear mascara. If you're in a pinch, you can even spray a fine-toothed comb with hairspray and use that to comb brows. // Product used: Anastasia Beverly Hills Brow Gel
Step 6: Contour the area under the cheek bone with matte bronzer to add dimension. // Product used: NARS Bronzing Powder in "Laguna"
Step 7: Lightly apply rose colored blush on the apples of the cheek. Don't go crazy with the color since we've got plenty of color coming up in the next step. // Product used: Tarte Amazonia Clay Blush in "Nude"
Step 8: Line and fill the lips with red lip liner. Time to channel your inner Jessica Rabbit. Or Snow White. You get the picture. // Product used: Sephora Nano Lip Liner in "Real Red"
Step 9: Apply a sheer red lipstick or gloss to blend the liner and provide shine. // Product used: Clinique Moisturizing Lip Contour Balm in "Two Ton Tomato"
THE HAIR
Step 1: Brush hair and create a deep side part.
Step 2: Curl two inch sections toward the face and hold for about 10 seconds. Say it with me, "The larger the curling iron barrel, the looser the waves. The smaller the curling iron barrel, the tighter the curls." // Product used: Revlon Perfect Heat 1.5″ curling iron
Step 3: After releasing a section, re-coil the section with your fingers and secure with a bobby pin or duck-bill clip.
Step 4: After letting the sections cool, remove the clips and carefully brush through the curls with a paddle brush to create waves. For added definition and hold, warm up a little hair pomade in your hands and comb through the waves with your fingers.
Step 5: Pull and secure the hair to one side by vertically inserting a bobby pin at the nape of the neck. How else would your hair stay to one side all night?
Step 6: That's it! Give the style a good spritz of hairspray to ensure longevity. You've so got this.
RELATED STORIES:
Quick and Simple Valentine's Night at Home: 2 Ways