For your business to succeed, your digital presence has to stand out in a saturated landscape. Whether you've had a website for a while, or are just starting out blogging, taking the time to customize your site to reflect your brand and value is an essential part of your digital messaging.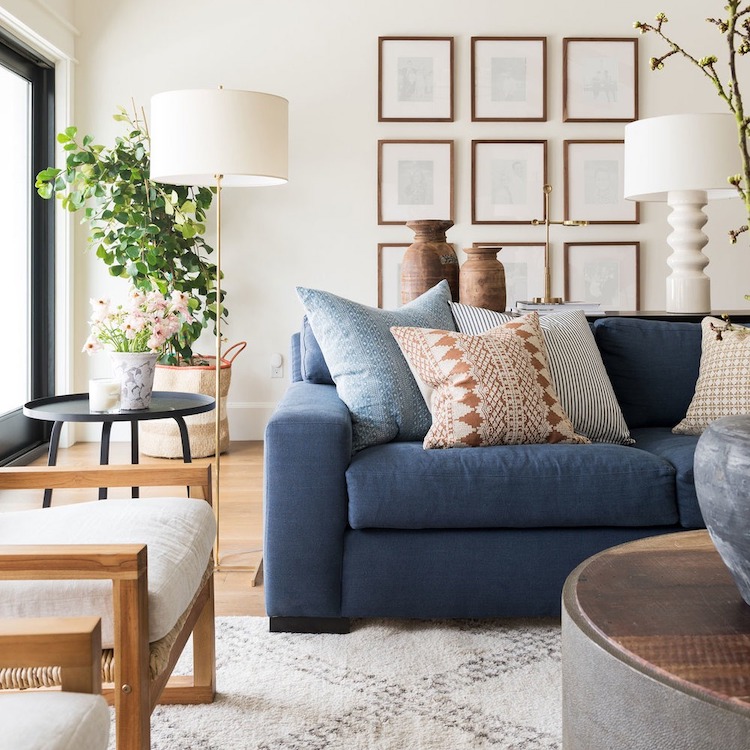 don't make the same mistakes I did
Squarespace is our go-to for building websites and blogs that look like you spent years in design school — all without needing a single coding class! Smart style should adopt just enough of the latest design trends to keep it looking modern while staying true to your own brand aesthetic. Here are a few ways to make your site your own.
1. Play With Color
Squarespace has full site background colors, which give your website an immediate "pop." It also helps create visual interest that aligns with your overall brand.
Need some help understanding how to build a thoughtful palette and color story? If you're not working with a design professional, refresh your knowledge of color theory and scan Pinterest and popular design websites for inspiration. You can make tons of color changes on your site through "Site Styles" in Squarespace without knowing any code, so it's definitely worth playing around with the template defaults to add your own look.
2. Add Custom Fonts
Fonts hold so much styling power. What do you want your font to say about your brand? Are you playful? Corporate? Minimalistic? All of these impressions can be immediately conveyed through the font style you choose, especially if you have a text-heavy website or blog. When picking fonts, think about pairing a couple that go well together—ideally, a serif and a sans serif. Sometimes font families will even come with a version of each to keep a holistic look.
It's easy to both customize your fonts or use a custom font — which are two different things. Let's break them down: For those of us less artistically inclined (raises hand), start with a font included on Squarespace (they have tons to choose from) and play around with the letter spacing, color, weight, and size for a bespoke feel beyond the template's default. For high-speed brand-builders, Squarespace has over 1,000 built in Adobe fonts and custom fonts can be added if you're working with a Creative Cloud account.
3. Use GIFs and Image Animation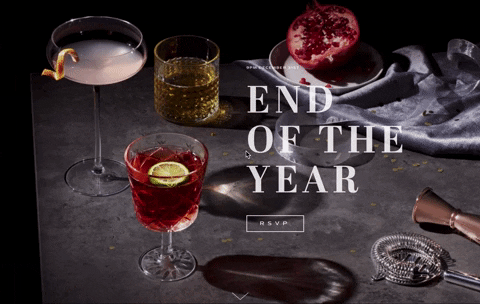 Much in the same way that color and font styling make your site pop, actual image movement really brings your site to life and is a huge trend that we're seeing in web design (shown above on Squarespace's Royce template). On Squarespace, anywhere you can upload a normal image you can also upload a GIF, so get creative about where you're bringing in some action.
That said, use movement sparingly. If you have other written content or essentials on a page that are critical to convey, too much movement can be distracting. Squarespace's more subtle image animation is a great way to go on a few blog post pictures or other welcome areas of your site. Right within image editing you can select from options like fade in or "reveal" for any image, giving it something extra. Need high-quality images for your site? Try the Unsplash integration with Squarespace — it's our favorite site for beautiful stock imagery. Plus, more ways to grab reader attention here.
4. Introduce Yourself Immediately
Visitors should know in just a few seconds who you are and what your site is about. Bonus points if you immediately give them a call to action to get to know you as well! You should make your mission and your value proposition clear on every page of your website.
One of the easiest ways to do this is with a persistent side bar that includes a headshot, a few lines about you, and some of your features or key links. Tons of Squarespace templates include a sidebar, and even if you fall in love with one that doesn't it's really easy to "fake one" with Squarespace's summary blocks and layout flexibility.
5. Customize and Brand All of Your Pages
The tiniest details tell a reader that you spent time on your site and in turn, that you bring that care and detail to the problems you're solving for them too. That means it's helpful to take the extra time to extend your brand across all aspects of your site.
Customizing your 404 Error page is a great place to start because you might end up with some links out there in the world that have dead ends for a moment while you're tweaking your site and tidying up. Another micro, but important detail that's an easy upgrade is the favicon — that small icon that lives in the tab of any open website and can house anything from a simple graphic to a miniaturized version of your logo.
6. Integrate Navigation Strategically Across the Site
First stop, ditch your "home" button. Everyone knows now that clicking on a logo or central image in your navigation will "reset" the website and get them back to your homepage. Free up that navigation area by dropping that extra link. For navigation, think slick, clean, and "omnipresent." You want any site visitor to be just a quick scroll or click away from any part of your site.

Give viewers many different ways to get to key information — like contact, office hours, locations, social links. For example, be sure the "About Me," contact info, and social pages are not only in your top navigation across all pages, but add them to your footer and weave linked references to them in text throughout your site as well. Make it easy peasy for your audience to ensure they know where and how to find you.
7. Customize Your Site For Your Most Common Visitor
Where are most of your visitors viewing your site? Mobile? Desktop? Take a look at your analytics to determine what your average visitor profile looks like. Once you know where that traffic is coming from, it's easy to make design tweaks that cater to the exact audience you are connecting with.

Squarespace templates are already responsive on mobile devices so it doesn't take much to make design changes more targeted. If anything, it's just another fun opportunity to get creative with how you arrange pages and showcase your content. For example, I used this very cool hack to set up a social link that arranges a page designed just for people who come to my site from Instagram.
8. Capture Audience Attention
Once someone has made it to your site, you want to keep them there! Capturing your visitor's attention needs both a long game and a quick play. As soon as visitors arrive at your site, announcement bars or pop-up badges can be a great way to engage them on current campaigns, content upgrades, or to build out your site's email list. Squarespace has their own email campaigns that integrate seamlessly with your site and keep you from having to log in to multiple platforms. Breezy!
Visual hierarchy — the way in which a visitor processes information on a page — is another way to ensure your site gets the right attention. Note how your site flows at a quick glance. Is it easy to immediately know where to look and what to read first? Less is almost always more, so declutter and restructure especially in your homepage where you're making first impressions! Use the Squarespace Heading levels — Heading 1, Heading 2, Heading 3, and Paragraph — to distinguish your typography on the site and create a story for your visitor to easily read through. They should know exactly where to begin reading and what text is most important (Heading 1) and then navigate from there.

The long game of capturing your audience is about having relevant, meaningful content to deliver or conveying how your product, service, or brand answers a need. Smart design can be the voice to your unique message! Be sure you are leveraging all of these opportunities to distinguish yourself and your company in a way that feels personal to you.
This post was in partnership with Squarespace, but all of the opinions within are those of The Everygirl editorial board.