If there's one thing you need to know about me, it's that I'm a born and raised Chicagoan. I grew up fighting with my mom every morning about wearing my coat to school (why do kids find wearing literal winter clothes to be so embarrassing?) and spent my college years walking to bars in sub-zero temps with only a tank top on. TL;DR: I'm an expert on warm clothes and the struggle of getting dressed when it's freezing outside.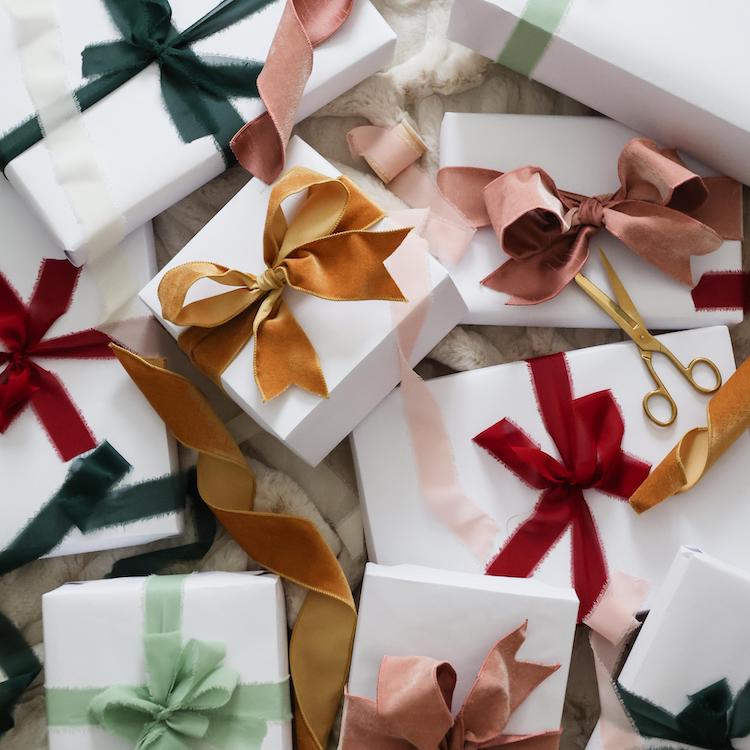 the perfect gifts for everyone—and we mean everyone—on your list
There is no magic hack that makes getting dressed in the winter easy, but there are definitely thing's that I've personally discovered that make it easier—and in the process, much chicer. There are two main things I personally do to stay warm in Chicago, but not so bundled up that I feel like a stuffed sausage every time I leave my apartment.
First, I invest in coats that I'm proud to show off as my outermost layer. Of course, there are days where it's so cold that the only option is my heavy-duty parka, but I've made sure even that is something that I like the look of. I spend around six months of the year with putting a coat on every day, so they're something that I allow myself to spend money on, and never hesitate to add a new one to my closet since I wear them so much. I have a coat for basically every occasion—puffers, parkas, trench coats, fur coats, you name it—and that in itself makes me dread winter dressing infinitely less. No matter which coat I choose to put on before I leave the house, it's one that will complete my outfit, not ruin it.
If you're looking to upgrade your coat game, I'd start with the one know you wear the most (which is likely going to be your warmest one). If you already love that, then figure out an area you're lacking in. For example, if you always struggle to get dressed for a fancy event or holiday in the winter, it might be because you don't have a coat you can dress up. If that's the case, start there.
I also always really strategize the layers I'm wearing. Rather than going zero to 60 and layering on sweaters and jackets and coats, I really think through what my day will entail. For example, my office runs cold, but my commute (and the combo of walking and taking the train) tends to make me hot. So if I'm planning on wearing a sweater and a blazer, I'll pack the blazer in my work bag to put on at the office after my commute. This helps me to not feel too bulky or get too hot on my commute, but ensures I'll be warm enough during the work day.
Obviously, you can't carry around extra clothes all the time, but thinking a little deeper into what you can take on and off throughout the day can completely change the strategy for your winter outfits. Whenever possible, work in thin laters that you can take on and off when needed, and you'll be good as gold (and actually at a comfortable temperature for once).