The Novogratz. The one family we simultaneously hope to work with and be adopted into. At the helm is Cortney Novogratz, former star of BRAVO's 9 by Design, wife and business partner to Robert, and mother of seven. (Yes, seven!) When Cortney and Robert renovated their first New York building together in 1994, they wouldn't have predicted it would eventually lead to a full-time career flipping and designing houses, developing unique properties worldwide, and even rebuilding entire city blocks from the ground up. Years later, their business has surpassed all expectations as they've become authors of Downtown Chic and Home by Novogratz, established a product line with CB2, and starred in two of their own television shows. We love the design duo's belief that good taste and deep pockets have nothing to do with each other. Definitely a philosophy we are on board with!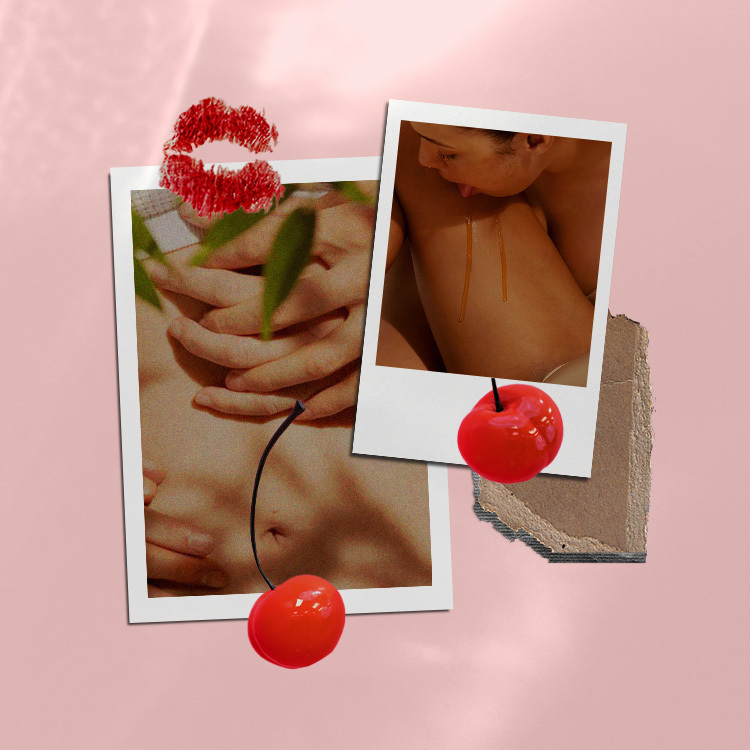 spoiler alert: it's not too good to be true
Cortney is self-taught, so over her 20 years in the business she has learned to embrace her instincts first and foremost. It's that fearless attitude and "life is too short" policy that has carried her through her unexpected yet amazing design career, one that shows no sign of slowing down anytime soon. Whether she's at home with her kids or gutting a hotel, you can be sure Cortney is giving her all. Self-described as fun, hip, and artsy, Cortney's dynamic life and career is one we wanted to hear more about!
So, how does Cortney juggle it all? Keep reading for advice on balancing design and motherhood, building a brand, and to find out best moment of her career so far.
Full name: Cortney Novogratz
Age: 42
Current title: Mother, Wife, and Designer
Year you started your business: 1994
What was your first job out of college and how did you land it?
My first job out of college was as a model for a Mercedes Benz commercial. I honestly landed it with beginner's luck!
Give us a rundown of your career bio before you and your husband started your business. How did you get involved in the design industry?
While we were planning our wedding, we decided to make New York more permanent for us, so we started looking into buying an apartment. It seemed crazy to us to buy a condo or co-op with all of these crazy rules in order to live there. So, we took things into our own hands and bought our first building and renovated it, learning everything as we were going. We ended up purchasing a condemned building in Chelsea and even though we didn't have formal training, we just followed our gut feeling on what made us happy.
What kind of challenges have you faced from being a self-taught design team? How have you overcome those challenges, and what advice would you offer other designers who have talent and passion but lack a formal design education?
The most important advice we can give is to have fun. I can say with full honesty that a lot of people passed us up solely on our lack of formal training. There is a certain type of person who hires based on credentials and at first we were taken aback by that fact, but we soon learned that those were the types we didn't want to be working with anyway. We learned that experience is the best and most efficient way to learn as a designer. I was never the best student to begin with, so jumping in head-first taught me so much more about cultivating great relationships with people and running a business than a formal design education ever could have. Design should be a reflection of who you are as a person or family. Even if you don't have a lot of experience, surround yourself with creative and smart people. Be diligent, work your ass off, but have fun along the way.
You have done an amazing job of establishing a distinct, creative, family-friendly brand, and style. What advice do you have for other entrepreneurs or designers who are working toward establishing their own brand? Would you say The Novogratz brand has evolved over time, or did you always have a vision for how you wanted to represent your business?
The reality is, the streets of New York and our travels are constantly a factor evolving as people and designers. It is so important as a creative person to be a citizen of the world. Exposing ourselves to varying people's cultures and backgrounds allows us to explore ourselves and to be open to new things. Not to mention our seven children, who open our eyes every day to new ideas; we are always learning from them. We try to stay young with them and constantly evolve with our surroundings as they are.
We always had a vision for how we wanted to run our business, but it has evolved in ways we never could have fully imagined. If you plan too much, you end up missing out on amazing opportunities that can be perfect for you. We work to stay to true ourselves and our vision; now we have 2 books, TV shows and a product line, but we are still in our roots flipping homes. Robert and I feel that, in general, we all live in such a homogenized world, especially when it comes to design. And we wanted to be different.
Many of your projects have been homes that you've lived in, rebuilt, and then sold. Has it ever been difficult to continue to move after each renovation, especially while you were building a family?  
No, not really. It's always about the journey for us. I learned a long time ago that a "dream house" doesn't exist. I left some homes earlier than I wanted to, but I realized that it isn't the home itself that makes it a dream, it is the people you are sharing it with.
What is it like to be a mother of seven children AND managing your own business? What advice do you have to other moms looking to grow their businesses or careers but fear that they won't have enough time for family?
It is so rewarding to be a mother and have a career.  We always value family first, but my work and family all blends together. I am dropping off my kids at school and attending a meeting ten minutes later. When you really find out what you are meant to do, the word work takes on a whole new meeting. I am a mother, wife, and designer 24/7. That being said, we are very lucky and don't take for granted the help that we get from family and friends. We also have a super strong marriage, so we really work at creating a happy home for all.
My advice to other moms is to constantly remember to nurture your relationships within and outside of your family. It really takes village to raise a child, let alone seven. I also want to tell young moms out there to go with your gut, and don't be too hard on yourself.
As a husband and wife team, how do you (if at all) manage to separate your relationship from your business? What's the best advice you can offer other couples who are considering going into business together?
The most important thing we learned is that you have to check your ego at the door. Since we're two different people, we sometimes have two different visions, but if one of us fails then we both fail and vise versa. We lead such a busy lifestyle that we take on the saying "conquer and divide" and trust in each other fully.
Tell us about your transition to the world of television. You first appeared on 9 by Design on BRAVO, and then later on HGTV in Home by Novogratz. How did these opportunities arise? Did you hesitate with participating in a reality show?
Of course, and you know, not a single friend or family member supported the Bravo show. We definitely didn't take it lightly. At that time the business was changing and we were having child number seven. It became life changing for us in a positive way, in retrospect. But at the beginning, no one was telling us to jump off a big cliff. It's an opportunity we thought we could have some fun with and a risk we took together, just like our first flip.
What are the biggest ways being on TV has changed your career?
Our TV projects have been brand builders for us.  It created opportunities for product design and let us expand our business in a way we never thought possible. Our last show was broadcast in over 150 countries. It's pretty crazy who we were able to reach around the world.
The Novogratz brand now has product lines with Macy's and CB2! Tell us about that process from start to finish. Was anything more difficult or easier than you anticipated?
CB2 was a dream company to work with. They were some of the nicest, coolest people on the planet. Macy's has been a blast. We are currently on Macys.com and our products are available in 300 Macy stores throughout the country, which is pretty cool. The best part is the fact that there are real, tangible products that brighten people's day and remind them that happiness comes from within.
You've also written two books over the course of your career, "Downtown Chic" and "Home by Novogratz." Tell us about creative process from start to finish.
Downtown… was our story, so it was an amazing treat to tell it and get to relive it through writing the book. Home by Novogratz was more about the process of designing great spaces and what we got out of them. In both cases, we worked with genius editors – it really is the best perk of all: surrounding yourself with and working with great people.
Were you nervous about delving into writing, or is it something that came naturally to you? Was it always a part of your business plan to write a book?
I had some insecurities being not the best student, but once you've had a camera in your face at 6 a.m., you are basically no longer scared of anything. The real key is to write or say something meaningful and helpful to your readers.  When you are telling the truth about your passion, it comes easily.
Best moment of your career so far?
It would have to be being asked to design the Bungalow Hotel, our very first hotel. Diving in was scary, but once we realized it was just a larger home it became very exciting.
What advice would you give to your 23-year-old self?
Life is so short – remember to do everything you desire to do.
Cortney Novogratz is The Everygirl…
If you could have lunch with any woman, who would it be and what would you order?  
Any successful woman running an amazing company. I would order sushi, steak and a glass of wine…or two.
Biggest guilty pleasure?
Red wine.
Thing people would be most surprised to know about you?
That I was born in and grew up in the deep south.
Favorite budget-friendly design source?
CB2
Perfect date night in NYC?
The two of us on our vespa visiting art galleries.