Missing your girls? Same. In the heyday of summer activities, wedding season, and taking well-deserved PTO, it can be easy to go months without having true quality time with your closest friends. Luckily, fall comes around year after year with endless opportunities for connection and re-connection—after all, now that the summer adventures have come to a close, it's time to regroup and tell all of the amazing stories you've collected over the past few months. It may be the kind of weather that makes us want to curl up in our homes with a book, but it's also the kind of weather that makes us want to catch up and gossip over an apple cider mimosa.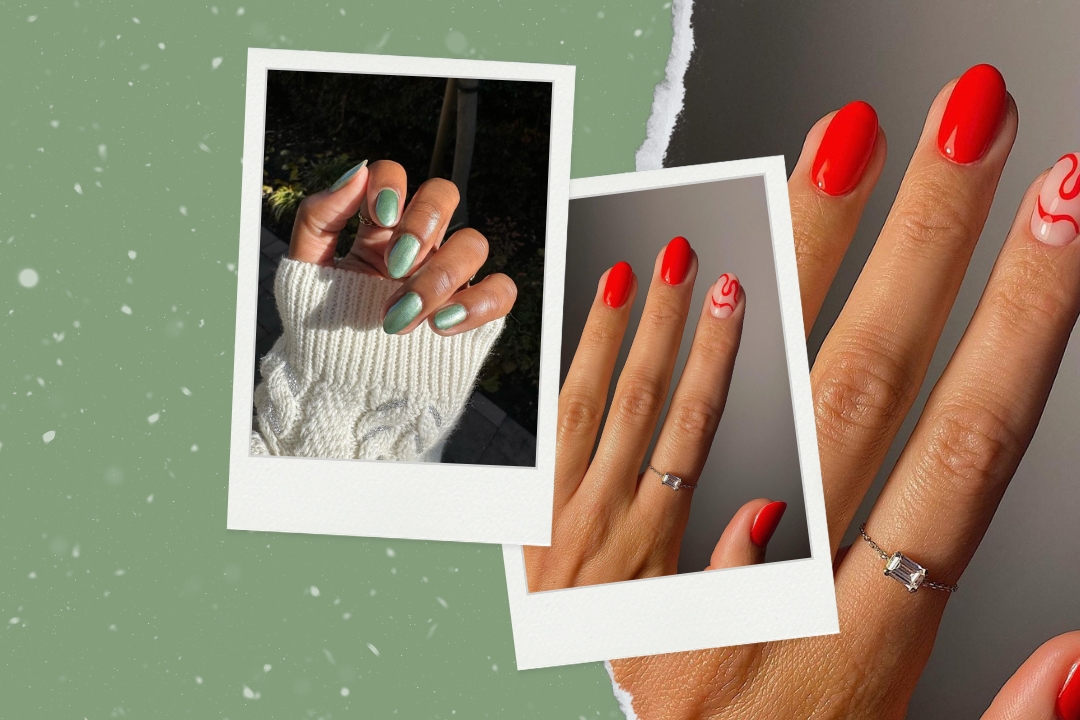 every one of them is a certified sleigh
Whether you're in the process of making new friends and want to try out a fun autumnal activity, or you're reconvening with old friends after months of summer travel, there should always be room in the calendar for a fall girls' day. Here are seven ideas to get in the group chat ASAP, because let's be honest, fall is for the girls.
1. Go apple picking
This classic fall activity is often cited as a great date idea, but frankly, it's way more fun with a big group of friends. Round up a good-sized crew, drive out to the nearest apple orchard that you can find, and spend the day running through the trees picking apples. Bonus points if you can find an orchard that makes its own cider—hard or otherwise—because nothing beats sitting around a picnic table as the sun sets on a fall day with a cup of cider. Plus, if you or one of your friends is a talented baker, you can turn the fruits of this fall girls' day into a delicious pie or crumble. While this may be a higher-effort girls' day idea, it's definitely worth checking off your fall bucket list every year.
2. Hit the farmers' market
Thankfully, you likely don't have to drive all the way out to an orchard to find some great fresh fall produce. Some of my favorite memories with my own friends have been made, randomly enough, strolling around our local farmer's market. Even if we just grab a coffee and wander between the vendors without purchasing anything, farmer's markets present the perfect opportunity for a walk-and-talk plus a fun activity. Fall produce is also some of the best of the year, so stock up on all of the apples, gourds, and squashes that your little heart desires while supporting local farmers.
3. Host a fall-themed dinner party
You knew this one was coming. In case you've been living under a rock, elaborate dinner parties have been the number one viral activity of 2023 to do with your girlfriends, and for a good reason. There's just something about planning and executing a delicious menu with all of your best friends present that feels like the pinnacle of Pinterest-worthy fun. Whether you opt to plan and host the dinner yourself (you go girl), or cook with your besties all together, gathering together over a great fall recipe or two is a must every single autumn. Last year, my friends and I whipped up some butternut squash pasta together, had a few glasses of red wine, and had the time of our lives—and I can't wait to do it again this fall.
4. Go thrifting or antiquing
Just because you can go thrifting or antiquing at any time of the year doesn't mean that autumn doesn't still make these activities 10x more fun. Find a new thrift store or antique shop, or see if there's a flea market that pops up anywhere near you, and round up the girls for a day of treasure-hunting. Personally, I always love to have a friend or two present when I'm thrifting to let me know when I've collected a few too many cute and cozy Rory Gilmore-esque oversized sweaters. Thrift stores and antique shops can also be a great place to find cute autumnal decor, so instead of dragging your friends to Homegoods for the third time this year, take this opportunity to check out a more sustainable option.
5. Visit a used bookstore
Speaking of sustainability, fall is the best time of year to hit up a used bookstore. It's a core belief of mine that friends who read together, stay together, so grab your closest bookish friend and browse the aisles of a used bookstore to your heart's content. There's just something about the cooler months that makes us want to tackle our entire TBR list and then some, and you never know the kind of treasures you might find in a used bookstore. Better yet, when you go with a group of friends, you can report back in the group chat on the books you each pick out, especially if you come across a new favorite read.
6. Go see a scary movie in theaters
Sometimes a girls' day is more like a girls' random 5 p.m. hang-out on a Sunday evening, and we love that. For those fall days when you don't exactly want to change out of your sweatpants, taking advantage of spooky season and seeing a scary movie in theaters with your friends is the ideal option. Lean into the Halloween energy by stocking up on movie theater snacks, and be prepared to be scared. Of course, you don't have to round up a crew to see a scary movie specifically—we wouldn't judge you for going to see Barbie for the fifth time in theaters—but the fall energy will be that much stronger if you pick a horror film to watch with your best friends.
7. Take cute pictures with the changing leaves
Somewhere along the way, taking and posting a picture of yourself among the fall leaves just for the sake of fall became vaguely cheugy. Let me be the first to say that I resent this, and this fall, I'm going to take as many pictures as I can in my cute fall outfits in the changing leaves. Obviously, the only people who I can trust to do this with me are my closest girlfriends, so why not make a day out of it? There's nothing to be ashamed of when it comes to embracing the undisputed best season of the year, so channel your inner tube girl and take some fun pictures with your friends—even if they don't make the Instagram feed, at least you'll end up documenting an amazing season with your favorite people in the world.