Temperatures may not be falling just yet and the leaves aren't changing (or falling), but pumpkins and gourds are appearing outside grocery stores, the PSL is back at Starbucks, and you just get that feeling that though fall isn't here yet, it's coming – and soon. Luckily, Trader Joe's makes that seasonal transition a bit easier, trucking in all kinds of limited-time-only goodies packed with fall flavors. This year's line-up is, of course, heavily pumpkin, but also includes caramel apple, maple, butternut squash, and the like. From tea and coffee, to pasta, breakfast, snack time, dessert, and even your glass, you can fully immerse yourself in all the flavors of fall, just by swinging by your neighborhood grocery store.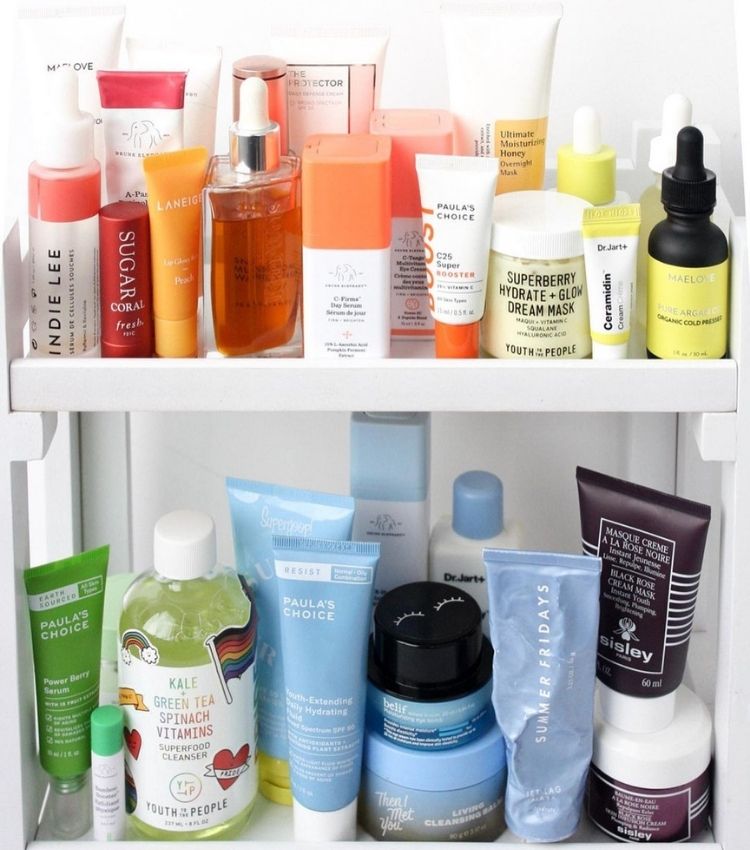 the wrong order can reduce effectiveness
1. Pumpkin Spice Coffee and Pumpkin Spice Rooibos
Whether you're a tea or coffee drinker, you can indulge in a bit of pumpkin-y flavor from the minute you wake up each morning, Trader Joe's has made sure of that. The pumpkin spice coffee sounds like a more affordable, lower-cal fancy pumpkin coffee drink at home, for those days when swinging by your neighborhood spot just isn't happening, whether because you ran out of time or you just don't have the funds (for me, that's pretty much every day). The tea looks like it's basically my favorite fall indulgence: a warm tea flavored with baking spices — what's cozier than that?

2. Honey Roasted Pumpkin Ravioli
Pumpkin and pasta go so well together. I make a from-scratch pumpkin sauce for my pasta dishes all fall long, but picking up a package of pumpkin ravioli would make things so much easier. Plus, pumpkin is healthy, as Healthline noted, when it's not mixed with sugar and eggs and baked into a pie crust. Pasta night isn't typically the healthiest of the week, but you have to take your wins where you can get them.
3.
Maple Leaf Cookies
I don't know if these qualify as a seasonal treat or not, because I definitely saw them in the store several weeks ago (before fall really… uh… fell at Trader Joe's), but I would argue that they are absolutely a fall snack essential. Two cookies sandwiched together with sweet maple cream filling. They're oh so good.
4.
Pepitas Salsa
Like the maple cookies, I don't think this is a fully seasonal product, but (also like the maple cookies), it definitely feels like a must-have for fall. The salsa looks a bit creamy almost and is made from a tomato and pepper base with lots of chopped pepitas. Pair with root veggie chips for a real fall feel.
5. Pecan Pumpkin Oatmeal
I love a maple-y, brown sugary, nutty bowl of oatmeal on a crisp fall morning. Basically, this fall version from Trader Joe's seems like what I always hope my oatmeal will be.
6. Pumpkin Greek Yogurt and Apple Caramel Greek Yogurt
I am not a yogurt eater, but if you are, you can make even that taste like fall. Trader Joe's has both a pumpkin and an apple caramel Greek yogurt on offer this time of year.
7. Autumnal Harvest Soup
The Autumnal Harvest Soup comes in a jar (found with the other soups) and is a sort of elevated tomato soup, according to the label. It's a tomato soup base that's been transformed for fall by the addition of both pumpkin and butternut squash.
8. Pumpkin O's and Hot Cocoa O's
If you're a morning cereal eater, give your fall bowls an upgrade with either the pumpkin or cocoa version of a breakfast classic.
9. Pumpkin Toaster Pastries and Hot Cocoa Toaster Pastries
Who doesn't like toaster pastries, right? I currently do not have a toaster (I'm making due), but even I stopped short when I saw these fall flavors on the Trader Joe's shelves. The hot cocoa ones are filled with chocolate (naturally), and the pumpkin one gives off a real sort of pumpkin pie vibe.
10. Apple Cider
Nothing screams fall quite like apple cider. It's back at Trader Joe's. Find it in the refrigerated beverage section.
11. This Pumpkin Walks Into a Bar Cereal Bars
I love the fig version of these cereal bars, so I was pretty excited to see that there's a pumpkin variety for fall. They're pretty similar to other cereal bars you've likely tried before, but the pumpkin filling definitely sets them apart.
12. Pumpkin Body Butter
If you simply can't get enough pumpkin this time of year, Trader Joe's has you covered beyond food and drinks. That's right, this pumpkin body butter is a seasonal specialty too. Trader Joe's sells a number of skincare products that people actually really love, so if you're a pumpkin lover, it may not hurt to give it a try.
13. Caramel Apple Flavored Granola
For breakfast, dessert, or just a midday snack, break out some Trader Joe's caramel apple granola. The fall-themed mix is full of the flavors you'd expect this time of year: apple slices, pumpkin seeds, spices, and peanuts.
14. Pumpkin Spice Cream Liqueur
If you're a fan of dessert liqueurs like Kahlua and Bailey's, you might like the pumpkin spice version on offer at Trader Joe's for the fall. You could even pour a bit over ice cream for an easy dessert.
15. Fall Zucchette Pasta
This Fall Zucchette Pasta is shaped like pumpkins (and orange, of course), but contains butternut squash. Pasta night: fall edition has gotten incredibly festive.
16. Oktoberfest beer
So it's not exactly a Trader Joe's specialty, but Oktoberfest beer is totally a fall must-have for beer drinkers. Pick some up while you're picking up all of your other fall treats.
17. Leafy Greens with Butternut Squash Salad Kit
I, for one, absolutely love a good fall salad. This one looks right up my alley, with an assortment of leafy greens, feta cheese, dried cranberries, butternut squash, candied almonds, and a balsamic dressing.
18. Pumpkin Bagels
I'll be honest, sweet or spiced bagels really aren't my thing (I'm more of a savory gal when it comes to bagels), but if you can regularly bring yourself to order something other than sesame or everything, then you might like the Trader Joe's pumpkin bagels. Stir a little honey into your cream cheese and you've got yourself a real early-morning treat.
19.
Pumpkin Spice Granola Bark
Pumpkin spice granola bark looks like the fall candy of your dreams. It's a pumpkin-y granola layer coated with 66 percent cacao dark chocolate and sprinkled with pumpkin seeds. Sweet, a bit spicy, salty… it sounds like my ideal treat.
20. Ghosts and Bats Crispy Potato Snacks
These Ghosts and Bats Crispy Potato Snacks are pretty much the cutest snacks around. They look lighter and more delicate than potato chips, but they're also far more festive.