Nail trends come and go, but there is one trend that has never taken its foot off the gas, and that is ombre nails. This nail art technique involves blending two or more colors seamlessly from light to dark or vice versa. There are no hard and fast rules for ombre nails, which is why I think everyone has loved them so much for so long. Whether you want your color gradient to be completed on a single nail or across all of them is totally your call, and the colors you pick out can be in the same color family or in totally contrasting shades if you want your nails to be a little bit bolder (we don't blame you)! Polishes in bright shades, neutrals, pastels, and more are welcome, making this technique a fit for anyone's style.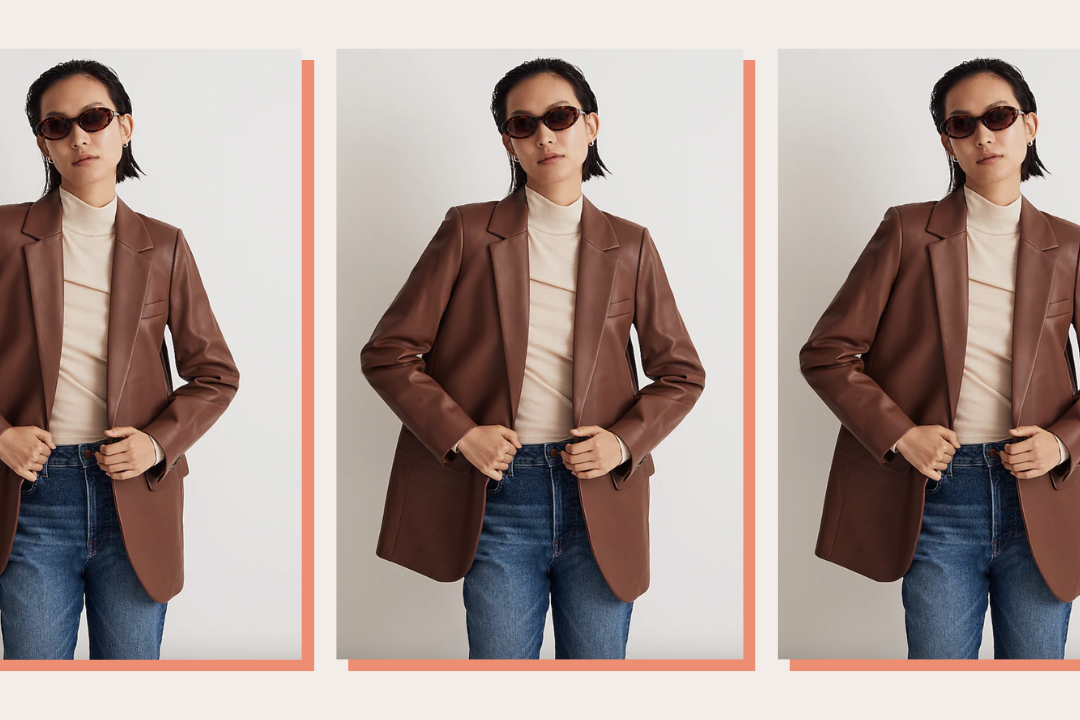 time for your fall wardrobe update!
There are so many trending nail colors that we love to choose from which made us think that we can totally wear a few of the best summer nail colors at a time if we incorporate ombre. This inspired us to do a deep dive and find 15 summer ombre nails for inspiration to share with you ahead.
15 Summer Ombre Nails to Try This Season
1. White to Lilac Ombre
There is something about wearing shades of blue on your nails that just feels more fun, but this ombre look is extra unique because the gradient transforms into an unexpected shade of lilac on each thumb.
2. Pink and White Ombre
This ombre is unique because the colors don't go in order on the nails from light to dark, but they still give a gradient effect. Choose shades from white to pink to replicate this sweet and soft look.
3. Rainbow French Ombre
All of the colors of the rainbow are needed to achieve these bright and fun ombre French tips that will earn you compliments all summer long.
4. All Things Orange Ombre
Is it just me, or do these colors remind you of a creamsicle on a hot summer day? Choose from light peach shades and make your way to a brighter orange to achieve this mani.
5. Tropical Ombre
Put your phone on airplane mode, turn on your out-of-office, and take these summer ombré nails on vacation to a tropical island.
6. Light Blue to Sage Ombre
Can't choose between beautiful shades of sage and shades as blue as the sky? You don't have to. This summer ombre lets you have the best of both worlds.
7. Inside-Out Ombre
How unique are these ombre nails? Start with the darkest color in the middle of the nail and work your way out with lighter colors to duplicate this manicure.
8. White to Lavendar Ombre
Opt for a classic ombre look by starting with white and working your way toward lavender, which is having a moment right now thanks to Mermaidcore.
9. Pastel Rainbow Ombre
Want rainbow nails but don't want them to be too bright? This gorgeous pastel ombre is what you should ask for next time you show up at the salon.
10. Neutral Ombre
Even in the summertime, there are plenty of times when I opt for neutrals, but if you want to have a little bit more fun with your neutral mani this summer, opt for an ombre like this one.
11. Tiffany Blue Ombre
These nails make me want to go shopping at Tiffany's for something shiny, or at the very least, watch Breakfast at Tiffany's on a rainy summer day.
12. Rainbow Sparkle Tips Ombre
Quite possibly the boldest summer nail idea I've ever seen is this sparkly rainbow tip manicure that incorporates a gradient from one nail to the next.
13. Light to Dark Pink Ombre
This light pink to dark pink ombre manicure is giving Barbie Girl, making it a perfect choice for anyone who is excited to see the new movie this summer.
14. Light to Dark Green Ombre
If you were lucky enough to get your hands on the sneaker of the summer (the Adidas Sambas), this gradient green manicure will match your It-Girl look perfectly.
15. Light to Dark Blue Ombre
This mani is giving coastal cowgirl, and for that, I'm here for it all summer long. Start with dark denin-inspired shades and work your way to a lighter tone to create the perfect gradient for these summer ombre nails.