I am a neutral girlie through and through, but let me tell you what: The second the weather breaks and Target starts lining the aisles from the dollar section all the way to the patio section with brightly colored bathing suits, pool floats, sun dresses, flip flops, and beach towels, I am immediately inspired to brighten up everything in my life from my home decor to my wardrobe, makeup, nail polish, and more. The bright colors of summer bring an infectious cheer that even my neutral-dedicated style can't resist, and I find myself gravitating to them instantly, starting with a trip to the salon to ask for bright summer nails.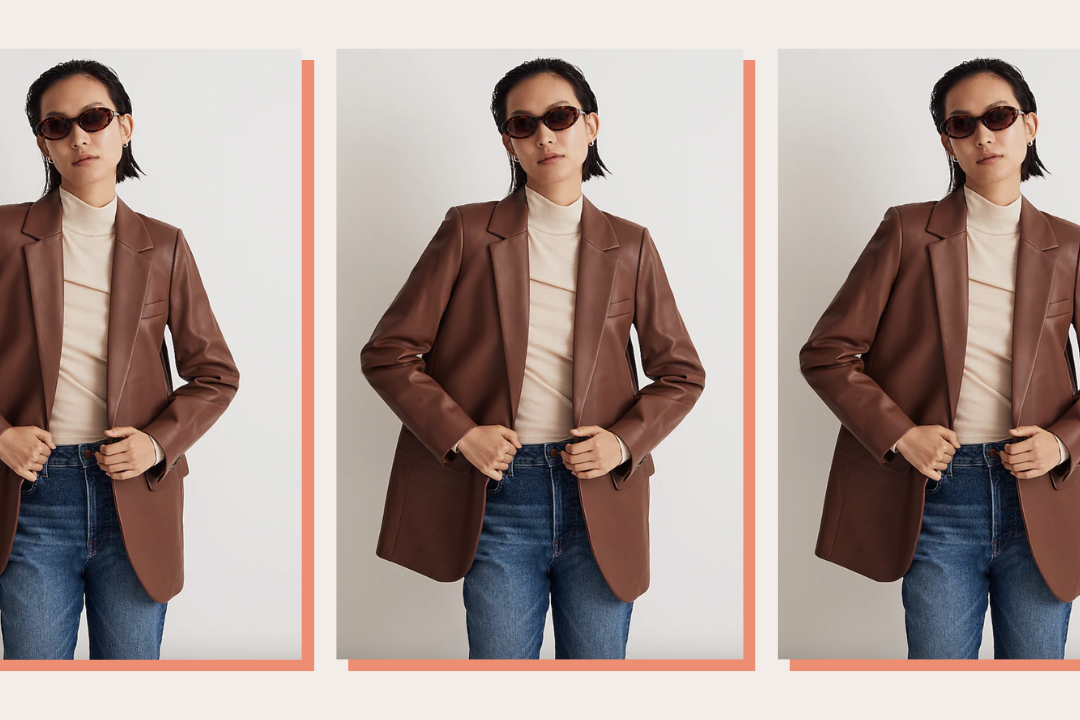 time for your fall wardrobe update!
Every year around this time, my nail tech looks at me like I've gone absolutely nuts because I start to stray so far away from my usual (OPI's "Put In In Neutral"). But summer is here for a good time, not a long time, and I'll be damned if I missed out on the pure joy and excitement that is bright summer nails.
With that in mind, we are taking a pause from sharing the latest trending nails to share 10 ideas for bright summer nails instead. Even if you're a neutral gal like me, you've got to try some of these shades at least once.
10 Bright Summer Nails To Try This Season
Capsule wardrobes are forever, but manicures only last two weeks, at best. So if you ask me, you might as well have some fun with them while you can. With quiet luxury and elevated basics as the stars of the show this summer, most of our outfits are understated, but our nails don't have to be.
Whether you're interested in bright summer acrylic nails, summer nail art, a clean manicure with a twist, or something in between, these are the best of the best designs and bright colors to show off this season from bright red that's perfect for the Fourth of July to shiny yellow that is inspired by the sun.
1. Bright Red
Don't wait for the Fourth of July to flaunt bright red nails—you can choose a shade like this starting right now. We all know that red is a classic choice for any time of the year, but we especially love a more vibrant apple shade like this one for the summer months. Is it just me, or does it give "sexy lifeguard"?
2. Bright Orange Accents
Can't choose between French tips, a design, and a classic acrylic manicure? You don't have to. Mix and match any style with the same nail polish shade for a unique yet cohesive look. Any color will do, but who doesn't love neon orange in the summer?
3. Sparkly Bright Yellow
We don't get to see the sunshine for long, so you better believe we are going to wear sun-inspired yellow on our nails to make the most of it. To step things up a notch, start with a yellow base coat and top with either a sparkle polish or chrome powder to help make them shine. If you want to wear yellow but not be as in-your-face, opt for a softer citrus yellow.
4. Citrus-Lime
Squoval nails are trending right now, and so is this shade of green. It leans a little bit more lime than a classic light green shade, so if you want to stand out with a bright shade but stay on trend too, this is the manicure for you.
5. Double Neon Tip
This double-line manicure is giving subtle "cool-girl" vibes, and for that, I'm here for it. While this double-line is neon green, you really can do any color that will match your summer outfits best this season. Looking for a different variation of this that is equally show-stopping? Opt for a reverse double french, which starts at the bottom of the nail and shapes the cuticle with two lines.
6. Bright Blue
All shades of blue are having a moment this year, but this one specifically makes me want to lounge by the pool and soak up the sun. A light blue ombre nails moment would be gorgeous too!
7. Bright Purple
At any other time of the year, purple is one of the last colors that I gravitate toward (for my clothes or my nails), but for some reason, this grape shade is so tempting this time of year. If you're like me and hesitant to go this bold, give it a try, and trust, you'll turn heads.
8. Neon Pink
Barbie is the moment this summer, so don't miss the opportunity to get these pink nails in July when the movie is released. With the release, these will be pretty popular summer nails, so if you don't want yours to look like everyone else's, do a few nails with a French tip and a few solid nails.
9. Mix and Match
Want something even more playful and fun? Mix and match your nails to create a one-of-a-kind look that everyone will be asking you about. We love these nails for inspiration, so here are some more elements you can implement: a smiley face nail, a tie-dye nail, a star nail, a sparkle nail, a floral nail, a checkered nail—whatever your heart desires! We recommend using an assorted nail sticker pack for these to make things easy.
10. Rainbow
You asked for bright summer nail designs, you got it. These are quite possibly the brightest, boldest rainbow nails I have ever seen, so if you're ready to lean into neon-bright summer nails, this is the manicure you need to get.