Like many people, summer is my favorite time of the year. And it's not because of the warm weather (although that helps), but it's because when I think of some of my favorite memories to date, they all happened during summertime—long conversations around a bonfire, laughing with loved ones at a BBQ, lounging on pool floats in the sun for hours at a time, spontaneously going to outdoor concerts—I could go on forever about how happy these things make me and how these carefree and feel-good moments inspire me to make the most of the season each time it comes around. In fact, the second the weather gets warm, I start putting things to do during the summertime on the calendar and sending them to friends. And this year, I've come up with quite a few that I am looking forward to immensely. From renting a boat to going on a pedal tour and more, I'm sharing things to do with friends this summer to make sure that you are booked and busy and making the most of each sacred sunny day ahead.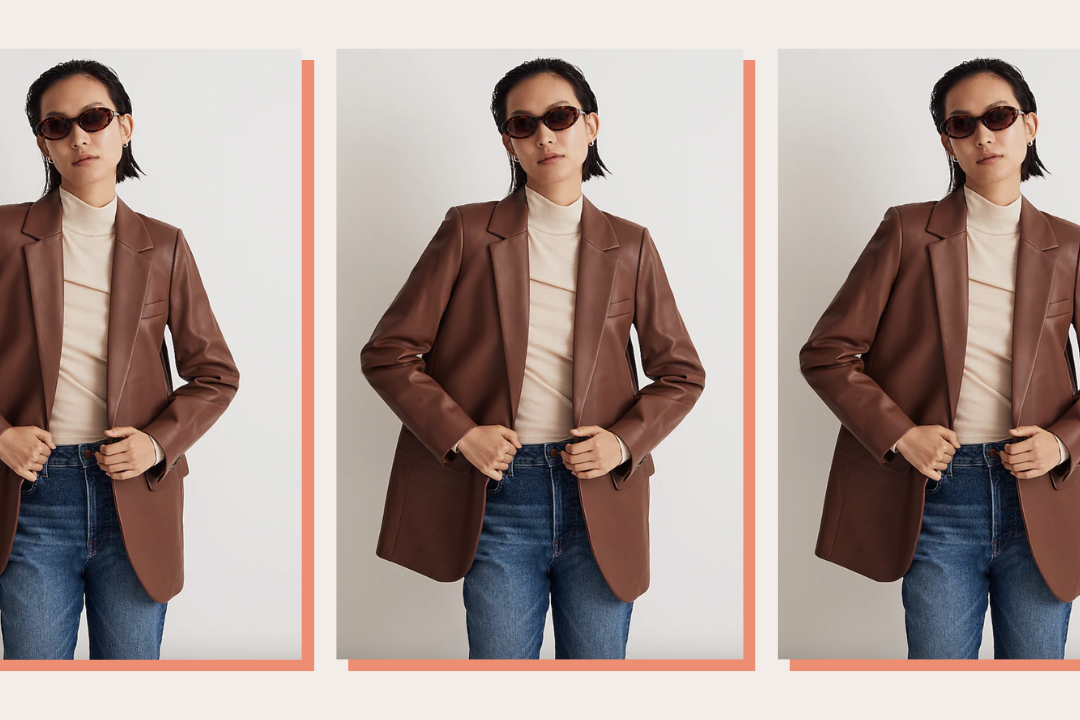 time for your fall wardrobe update!
1. Go on a pedal tour
This year, I asked myself why do people only book pedal tours during birthdays and bachelorette parties? They are so much fun to do with friends, and you can do them whenever you want—for no reason at all! Get a group of friends together (these usually fit anywhere from 8-15 people), pick a few stops you want to go to on your tour, and book it! You can typically play your own music and bring your own drinks, which makes it fun and cost-effective, and you can do themed tours too like a history tour or an architecture tour if you and your friends want to learn more about your city while you're at it.
2. Rent a boat
If you don't have a friend who owns a boat, the next best thing is to get a group of friends together to rent one for a day! Whether you and your friends want to rent a pontoon, sailboat, or yacht is completely up to you and your budget, but no matter what you choose, there are accessible options that fit groups of any size with any budget. Decide with your friends how you want to spend your boat day—anchoring the boat and floating, tubing, water skiing, wake surfing, etc.—and rent a boat (which is typically done by the hour) that can accommodate that.
3. Have a backyard game tournament
Interested in a little friendly competition? A backyard game tournament is a fun and inexpensive way to spend the day with a big group of friends! Set up games like cornhole, bocce, badminton, kan jam, or spike ball, pick teams, and go head-to-head tournament-style. You can set high stakes with a winning prize, take a mid-day break to have a barbeque in the backyard, and cool down with some drinks. IMO, this is one of the best ways to spend a low-key but fun summer afternoon while enjoying time with your friends.
4. Go camping
Whether you want to pitch a tent in a friend's backyard or reserve a camping site on a lake somewhere near you, camping is a carefree, easy, and fun activity that you can do no matter how big or small your friend group is. With little-to-no planning required other than deciding what you're going to pack for meals, how many blankets you'll need for your tent, and who's in charge of keeping the fire going, the joy of camping is that it allows you to slow down and de-stress as well as enjoy your surroundings and the people around you. Play games around the campfire, tell stories, and of course, eat lots of s'mores.
5. Have a picnic in the park
Grab your picnic basket and blanket, a bottle of wine, snacks, and music, and meet your friends in the park for a picnic. You can make it as bougie as you want with a theme and a set menu or you can keep things simple—it's totally up to you and how much planning you want to put into it—but either way, a picnic is a nice way to get a group of friends together during the summer time. A few summers ago, my girlfriends and I had picnics in the summer on the first Wednesday of each month after work. It was the perfect opportunity to get together, split up the work week, and catch up over a few glasses of wine. Just thinking about it makes me relaxed, so I highly recommend adding it to your list of things to do ASAP.
6. Watch classic summer movies
Mamma Mia, The Notebook, Dirty Dancing, need I go on? There is no better way, in my opinion, to enjoy a summer night than watching a movie that gives off all the feel-good summer vibes. Invite friends over to enjoy the classics or watch something brand new, pop a lot of popcorn, set up blankets and pillows on the floor, and hang out sleepover style to watch. Bonus points if you or one of your friends has one of those outdoor movie screens so you can watch your movie outside on a warm summer night!
7. Have a food boards night
I love a charcuterie board just as much as the next person, so I deeply appreciate a food board. If you're unfamiliar with food boards, picture a charcuterie board, just with different foods other than cheese, meats, and crackers. For example, a s'mores food board would have marshmallows, chocolate, graham crackers, and maybe some strawberries, Oreos, Reese's cups, and anything else that would make for an epic s'more. Yum, right? This summer, have a food board night with your friends where everyone brings a different themed board. It's like a potluck but so much better.
8. Go to a local festival
Festivals, fairs, and community activities are non-stop in so many cities during the summer, making finding things to do with friends as easy as can be. This summer, look up all of the different events that are happening near you and pick some to attend with friends. A lot of the time, they are totally free or at the very least, pretty inexpensive to enter, so it's a low-cost, accessible activity that anyone can enjoy whether you decide to attend the county fair or a local arts festival.