There's no time like a nail rut. When it feels like all nail polish colors in the world are "been there, done that," the thought of choosing the same shade of light pink again feels boring and bleak. But thankfully, there's no shortage of nail ideas in the digital age (thank you, Pinterest!), and trending nail colors are always at the forefront, practically begging to save us from decision fatigue. After looking at the biggest spring nail trends, I picked up way too many bottles of nail polish at the store, so now I am embarking on testing them all out at home.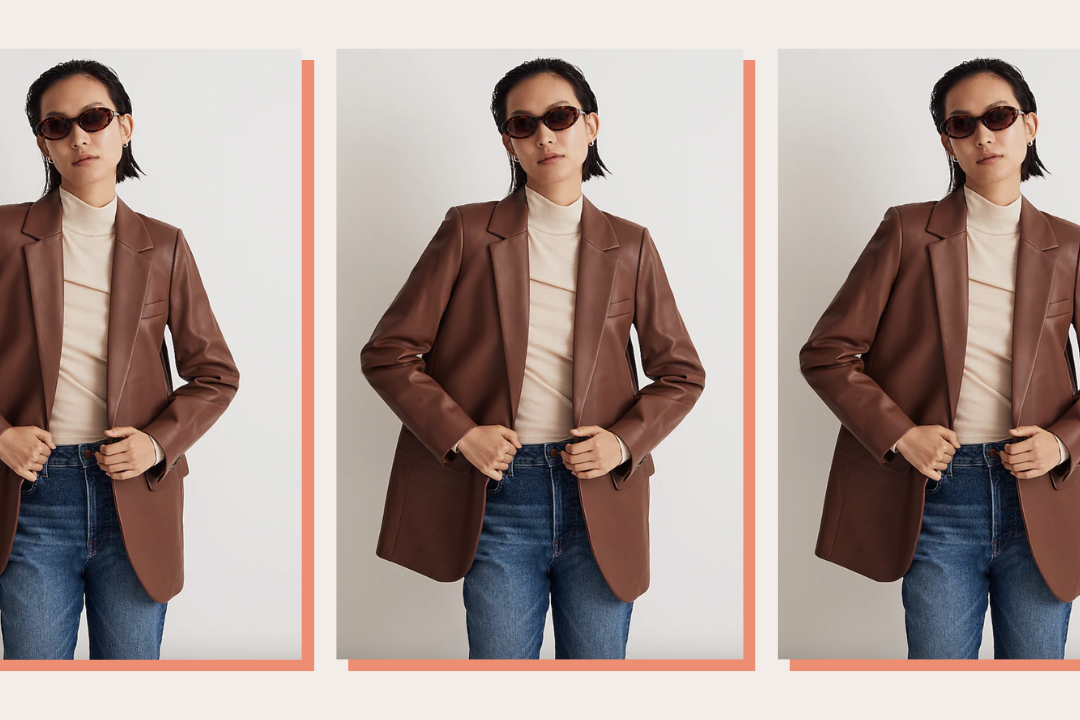 time for your fall wardrobe update!
If you're like me and you're ready to outfit your hands in something different (whether you choose to do them yourself or visit your nail artist), scroll through for the biggest nail color trends and join me in trying all of everyone's favorite shades of the season.
10 Trending Nail Colors We Are Loving RN
1. Electric Blue
Ask our fashion editor: Blue is everywhere, and the easiest way to test the trend is on your nails. Whether you go for bright all over, French, or add it as an accent nail, it's bound to make an impression.
2. Lemon Lime
We saw a lot of neon colors last year, so we are loving that the same shades are back, but in a much softer way this year. Try out lemon-lime for a fresh, summery look.
3. Classic Red
Maybe it's Taylor Swift's Eras tour and her classic red lip that is inspiring this shade this year, but it's always a staple, TBH. It's bright and fun but doesn't feel too summery or holiday—it's the perfect choice for someone who just wants to look a bit more put-together.
4. Neutral Pink
We are seeing the "clean mani" look now more than ever. Whether you're headed to the office or out to a cocktail hour, this mani will look understated and classy.
5. Emerald Green
Maybe it's the soccer sneaker trend that's inspiring this dark green shade (we're looking at you, Adidas Gazelles) or lucky girl syndrome, but either way, we're loving the rise in popularity of emerald green this year.
6. Lavender
Lavender is having a moment and for good reason. It's a fun, eye-catching shade that pops against any skin tone, and is the perfect choice for summer 2023.
7. Shades of Pink
Whether you wear one or them all (like above), every shade of pink is approved. Bubblegum, fuschia, Barbie, millennial—we're welcoming every single variation of our favorite hue.
8. Silver Accents
Silver is appearing everywhere across fashion, makeup, and hair trends, and we're about to see it majorly in nails, too. Whether you opt for metallic silver polish or apply some silver rhinestones, this trend is perfect to try your hand at at home (pun intended).
9. Soft Orange
If you're a bright color lover, this is the hue to try this season. The softer shade is simple yet show-stopping and is a nice transition from the neon orange we saw in the past.
10. Sage
If you're not a fan of the emerald green shade we mentioned earlier, don't sweat it. This gorgeous shade of sage is just as popular this year, and you can bet you'll be seeing it on the hands of the coolest girls on your feed all summer long.