One of the best things about personal style is that it can be ever-evolving. You can ebb and flow and try new things out, and at the end of the day, you still take whatever was on your body and start fresh again in the morning. It isn't permanent, and it's meant to be fun—which is why I tried an experiment of tackling Gen Z fashion head-on.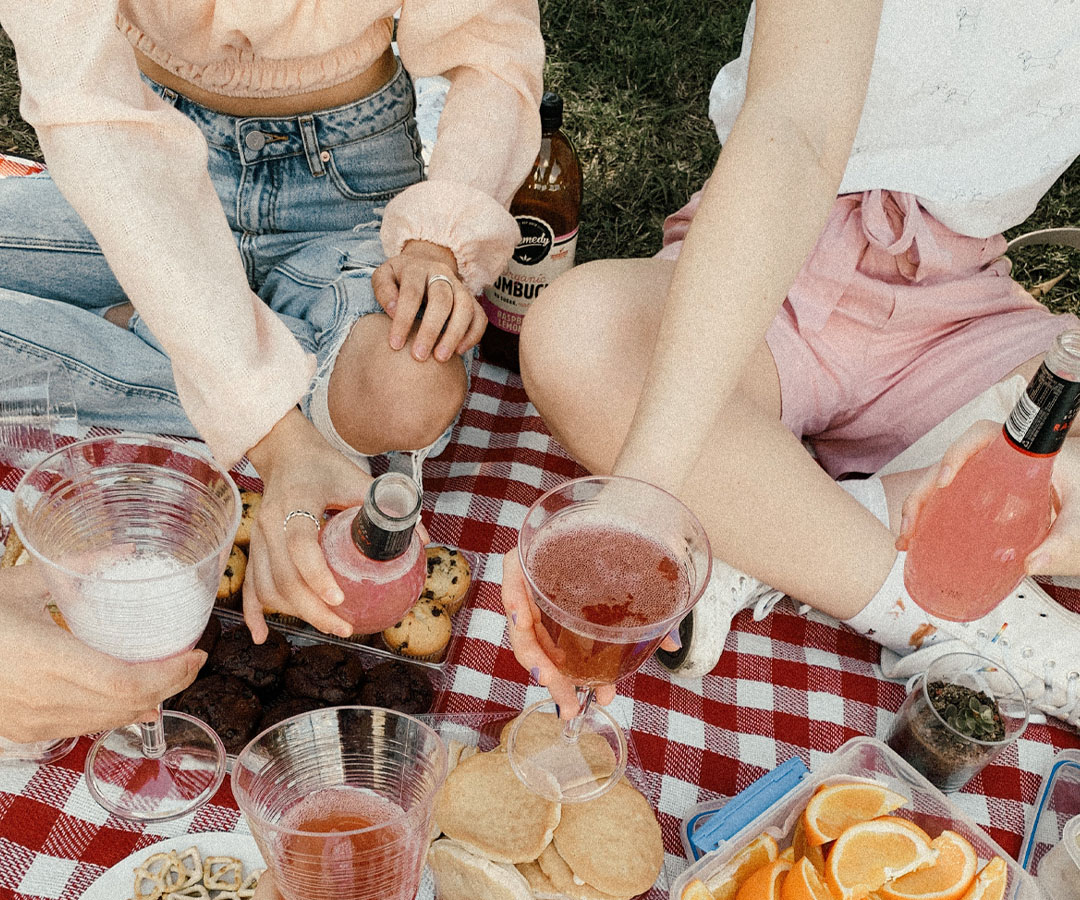 CURRENTLY TRENDING IN /
LIVING
your complete summer shopping guide
For many of us, Gen-Z fashion is the antithesis of what we want to embody: bucket hats, teeny shirts, giant jeans. For anyone whose out of college, it can seem a little juvenile, but I stand by that not all of it is bad, and some of it is fun enough to take seriously.
Over the past couple of weeks, I committed myself to trying five Gen Z trends that were completely out of my comfort zone to see if the youths are getting this whole style thing right.
1. Chunky sneakers
I am a sneaker girl through-and-through, but never did I think I'd subscribe to Gen-Z's love of chunky, quite frankly, often hideous sneakers. But the more I saw fashion bloggers I love style them, the more I got the appeal—especially if they're styled right. To make these more comfortable for me and avoid me feeling like a complete fraud, I paired them with a pretty basic, feminine outfit that I would wear normally. My verdict? Absolutely love.
2. '90s-inspired denim
As I've discussed time and time again, I haven't worn skinny jeans in years, and straight ones have my heart. But an element to my straight jeans that I love is that all of them are cropped. When I tried these jeans, I didn't expect them to make me feel so utterly different than my usual go-tos; at first, the added length made me feel like the jeans were wearing me, rather than vice-versa.
After trying these out, I'm also completely in love with them. They feel effortless and cool and like a nice change-up from my usual jeans. While I don't like styling them with all of my clothes, I do love them with a T-shirt and sneakers to emphasize their more grunge feel.
3. A shoulder bag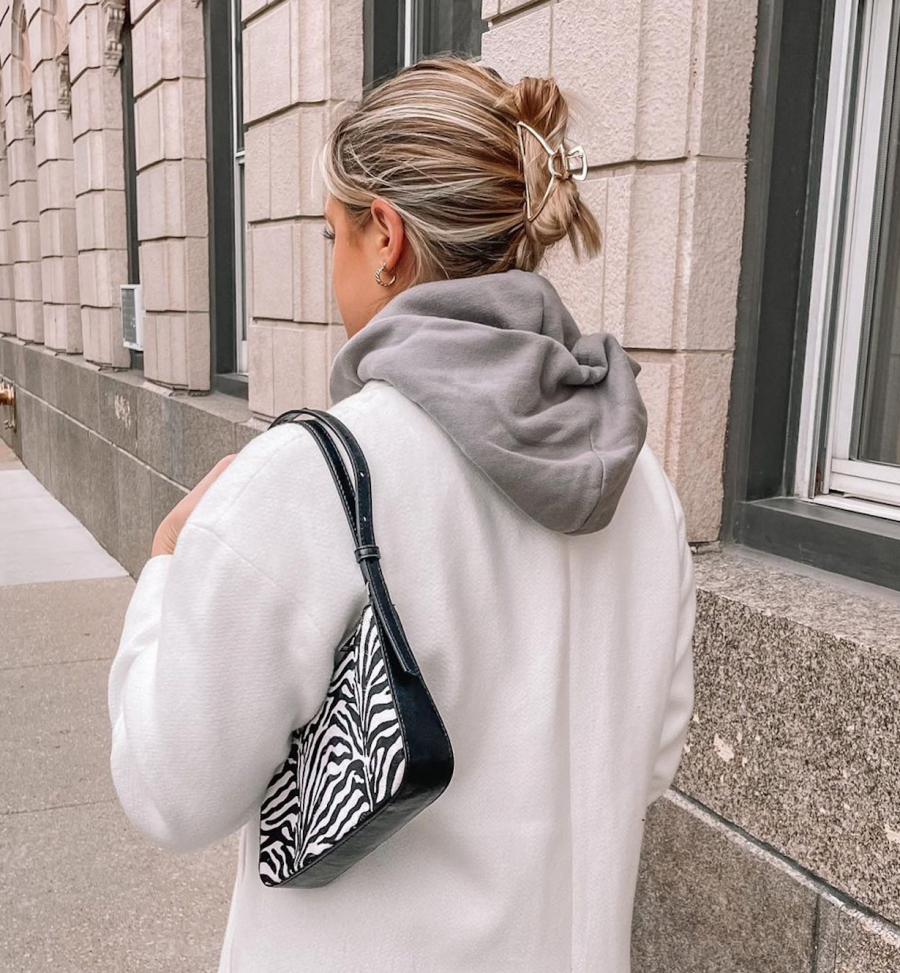 To be fair, this isn't really that out of my comfort zone—baguette bags have been in for a while now, but I will admit that I don't gravitate toward mine because of my love for my crossbody collection that I've spent years compiling. In a year of having this bag, I've worn it maybe twice.
I made an effort to break this out of my closet where it's been collecting dust and styled it with a couple of outfits that I normally wouldn't reach for it for. Not only did I love the subtle addition of mixing patterns, but the smaller, less-noticable bag did a lot more talking than I thought it would. After taking it out for a spin a few times, it's made its way to hook by the front door of my apartment—the most coveted place a bag could be.
4. Kitschy jewelry
If you haven't been on TikTok much lately, you might not be aware of the new trend of beaded, colorful necklaces that are slowly crawling out of the kaboodles we have stashed under our childhood beds and back onto our vanities. This is an example of a trend that really does freak me out. I simply cannot just throw a colorful, beaded necklace onto my neck after a decade of only gold, dainty pieces making its way onto it. But for science, I found one that fits the idea of the trend, but isn't quite so heinous to me.
This little number showed the purpose of this experiment: it is not something that I would normally even consider, but after forcing myself to try it, I fell completely in love. It's cute and dainty and fun and I can't wait to pair it with white dresses and tees all summer long for a little something extra.
5. A cropped sweater tank
While crop tops were basically the only thing on my body for my four years of college, since graduating, I've gravitated far away from basically anything that shows too much cleavage or has a risk of giving anyone a glimpse of my belly button. This came from buying clothes primarily to wear to the office, but it's completely changed my comfort around wearing more revealing things.
I loved the color of this little cable-knit sweater tank, and decided it was time to give the trend a go and pictured wearing it with the aforementioned jeans I was loving. Alas, it ended up being too revealing for that plan, but I have found that I love layering it over smaller tees (especially this little on-trend polo I picked up). I also have a couple of dresses I'm looking forward to throwing it over this summer to add a little something extra.