If there's anything we can predict in 2020, it's that Thanksgiving will likely be a sh*tshow. And that's not to say you shouldn't look forward to it—the mess is half the fun of Thanksgiving every year, right? There are dozens of different ways people will be celebrating Turkey Day this year—via Zoom, with their quarantine crew, with roommates, with close family, outside, and more—but if you set the mood right, you can still have the best day (or at least, a pretty decent one). Everyone is approaching this holiday differently, but we have a few predictions. Can I get a vibe check?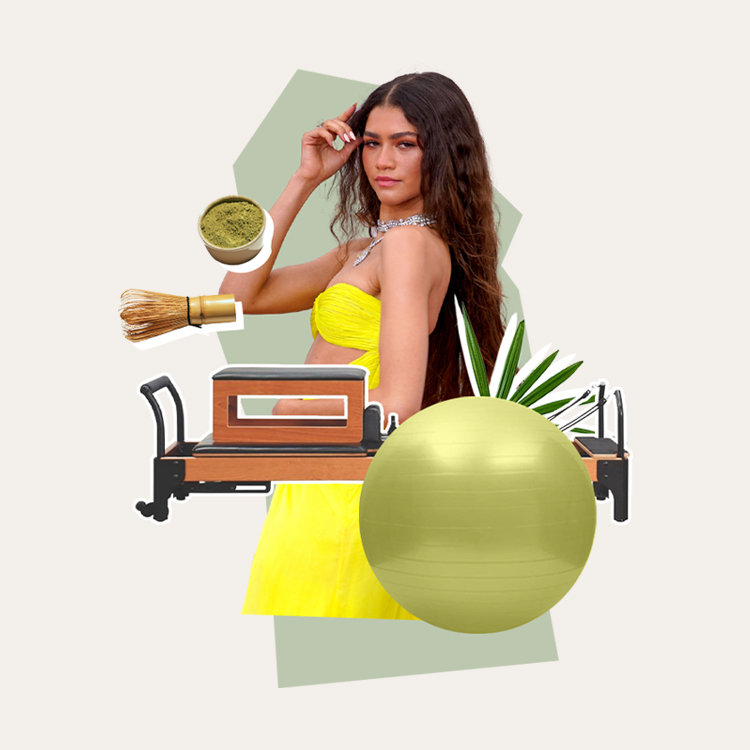 she's (kinda) just like us!
Fighting with their extended family about not having a giant in-person gathering
Aries doesn't want to be the one who goes down for getting grandma sick, but their relatives might be a lot more sentimental about the traditions of the holiday season. We fully expect Aries to stand their ground and hold their family accountable for being safe this year. Whether they're opting for a Zoom call or an outdoor gathering where everyone brings their own food, they'll make sure everyone has fun without getting sick.
Spending the whole day trying to find a good deal
Tauruses love the holiday season because it's filled with all of their favorite things: glimmer, sparkle, and so much shopping. Whether you're at home with family or alone, you'll likely be shopping for the best Black Friday deals all day long, hopefully snagging some investment pieces on a major deal. Don't forget to buy some Christmas presents for others too!

Working every room in the house
Gemini want in on all the action that Thanksgiving has to offer, so you'll see them working the room(s) all around the house to make their presence known. They're cooking in the kitchen with mom, watching football with siblings, and definitely Instagramming that tablescape they spent hours working on last night.
Making sure everyone is having a good time
No matter what, Cancers just want everyone to feel happy, especially after a year of so much uncertainty and change. Cancer looks forward to the holiday season because they love the familiarity of it all and the joy brimming out of practically every area of life, but obviously, 2020 is a little different. You'll find them bringing the cheer as much as they can even if all the cousins aren't present or they're spending the day alone at home.
Bragging about their work promotion to anyone who will listen
Just because 2020 is weird doesn't mean we can't celebrate our accomplishments, and Leo knows that. They're armed and ready to discuss all of their bright moments of 2020 with the family—from work promotions, exciting new ventures, and probably even their long list of new quarantine hobbies. But don't worry, they're excited to hear about what everyone else has been doing with all of this time on their hands too.

Having a cozy night in
Virgo likely planned some solid alone time for this Thanksgiving weeks ago. They've been busy with work and life the past few months, so this Thanksgiving is a break for them to relax and recharge before the hustle and bustle of the big holiday rush with a cozy night in. They've got popcorn, cozy PJs, and fun movie already prepared.
Texting everyone they know that they're grateful for them
Libras know that Thanksgiving is about more than turkey and mashed potatoes; it's a great time to reflect on all the good that's happened this year, even in an absolute clusterf*ck of a year like 2020. They're taking the time to spread the love and gratitude with texts to all of their loved ones about how grateful they are for them and all the fun memories they've shared together in 2020 so far.
Avoiding fighting with their relatives about politics—and failing
Just because you're with fewer family members this year doesn't mean the most popular topics of 2020 won't come up over the line to grab the dinner rolls. Scorpio probably went into Thanksgiving hoping to avoid talking about politics and enjoying their food like anyone else, but as soon as the loud uncle shows up, they'll likely get a little heated too and have to share their two cents.
Pretending nothing has changed and dressing to the nines
Sag refuses to acknowledge even in November 2020 that their life of go-go-go, travel, and spontaneity are basically out the window, and they'll do the same this Thanksgiving. Sag makes an entrance, and just because their alone or with family in sweats doesn't mean they'll give that up. (Heck, it might actually make them more excited to dress up; being the best-dressed person in the room got a hell of a lot easier!)

Telling their great aunt for the millionth time that they're not married because they're "too busy with work"
Caps invented "it's not you, it's me." They are planners, doers, and achievers, and they'd rather call dating quits than have to give up some of their precious work time for someone else. So when great aunt Margaret asks for the eighth Thanksgiving in a row why you're single, haven't gotten engaged yet, haven't had kids, etc., they're setting the record straight: crushing their Q4 goals is a much higher priority than the company of another.
Watching every Thanksgiving episode of their favorite show
Whether they're whipping up a new recipe in the kitchen or hanging out with their siblings or friends, Aquarians aren't taking the fun moments of the holiday away just because it's a little different from normal. In fact, Aquarians probably enjoy the slight variation of the holidays this year. Grab your favorite loungewear and queue up all the best Thanksgiving episodes you can find—bonus points if they're in order!

Ignoring everyone and cooking a new creation in the kitchen
Pisces doesn't have time for all the muss and fuss of Thanksgiving; they just want to do their own thing, which might mean they're getting their chef on while everyone else chats in the other room. Perhaps they're trying a brand new recipe, or maybe they're reinventing a family recipe to make it even better. Regardless, they're doing it with their AirPods in listening to their favorite music.