Adding a cohesive look to your Thanksgiving (or Friendsgiving!) table with these simple place settings that are budget friendly and chic.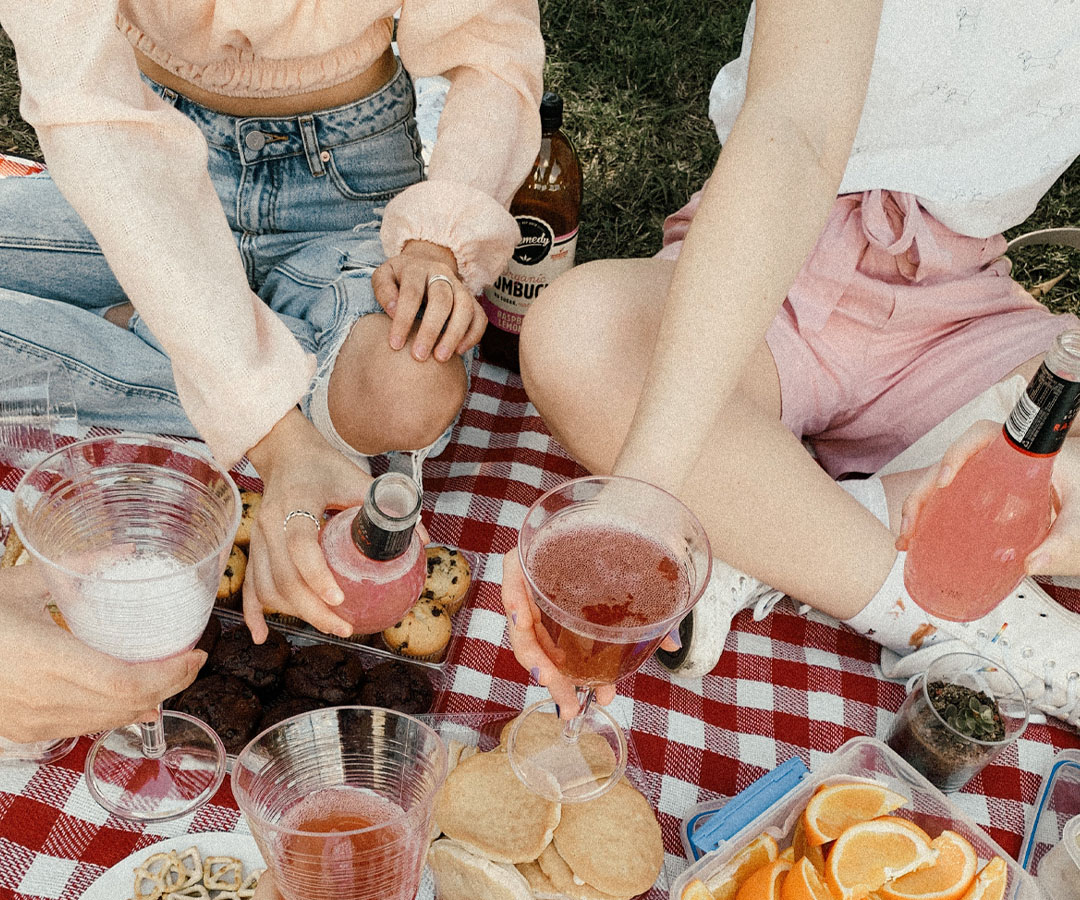 CURRENTLY TRENDING IN /
LIVING
your complete summer shopping guide
Thanksgiving is a time of harvest, so keep your décor natural—berry, wine, and copper tones pair perfectly with the season. These craft and copper foiled menus add just the right amount of glitz without overwhelming the bold floral centerpiece. Add in wheat husks tied with a wine colored ribbon to create an elegant statement.
Keep floral simple and organic by using fresh greenery. It will give your table a pop while letting the place setting décor shine. We created gold wishbones out of clay and spray paint which double as place settings and a thoughtful favor for guests to take home.
So whether you are hosting Thanksgiving for twenty people or just two, we promise these simple place setting ideas will impress your guests, even if your turkey turns out dry!
Use the same two key ingredients:
Plates: Anthropologie Bristlecone plates
​Silverware: Pier 1 Collier Flatware
Look 1:
Materials:
Wine Ribbon, $8.99 for 10 yards via Wedding Paper Divas
Menu: Krafted Love with copper foil menu, $39.90 for 10 via Wedding Paper Divas
Wheat Husks, $5.99/bunch at Michaels
Lace chambray napkin, $3.96 per napkin from Pier 1 Imports
Look 2:
Materials:
Eggplant Ribbon, $8.99 for 10 yards from Wedding Paper Divas
Place Card: "Midnight Beauty in Amethyst place card, $2.39/card from Wedding Paper Divas
Clay, $2.79 from Michaels
Gold foil kit, $8.56 from Amazon
Hemstitch napkin, $3.96 per napkin from Pier 1 Imports
Look 3:
Materials:
Thanksgiving Card,  $3.49 each via Treat by Shutterfly
Lace chambray napkin, $3.96 per napkin from Pier 1 Imports