The holiday season is magical for a million reasons, but at the top of our list will always be the once-a-year clothes we get to wear. Velvets, sequins, jewel tones—holiday outfits are far more special to put on than anything the rest of the year can offer us. But with jam-packed schedules and a whole host of parties to attend, ordering new pieces to wear to your holiday parties can fall by the wayside (and get expensive, fast).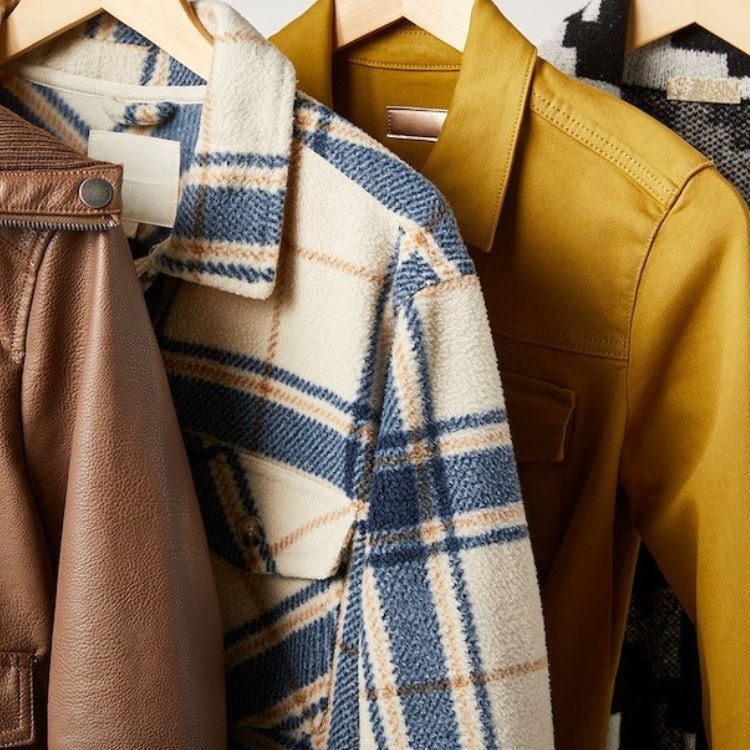 ...and it's wallet-friendly
The solution? Styling holiday-appropriate outfits out of pieces we already have sitting in our closets. While it's fun to buy that new sparkly top or velvet trousers to wear to your holiday events, choosing pieces from your closet can also create a festive look if you style them right. Bonus: It allows you to pull your looks together last-minute—no shipping time required.
Ready to tackle the holidays in style? Do it with ease with these seven no-fail, last-minute outfits, all crafted with pieces you likely already have in your closet.
1. A trench coat, white button-up, and loafers
Nothing dresses up a good outfit like a trench coat can, and when combined with trousers, a crisp button-up, and your favorite loafers, it's an ideal look if you want to emulate a preppy, minimal feel for your holiday celebration.
2. A wool coat, sweater, and black jeans
Sometimes, a classic, simple outfit is exactly what the doctor ordered for holidays. Pair your wool coat with a similar-colored sweater and a great pair of jeans. If you want to dress it up, pair them with a pair of heels; If you'd rather be casual, opt for sneakers or loafers.
3. A slip skirt and statement coat
If you invested in a slip skirt in recent years, you've probably already experienced the variety of styling they hold. From casual days to fancy events, your slip skirt can deliver. Pair yours with a statement coat, sweater, and knee-high boots for an elevated, cool look to wear to your holiday party.
4. A plaid skirt and leather jacket
Plaid is a classic, cold-weather staple, but during the holidays it's the easiest way to look festive while pursuing a minimal amount of effort. Mixing textures will give you bonus styling points here, so opt to pair your skirt with your favorite leather jacket or fur coat.
5. A denim skirt, sherpa coat, and turtleneck
If you're looking for a more dressed-up look, pair any skirt you have with a turtleneck and cozy sherpa coat. While you're at it, add sparkly accessories to tie it all together (or even a velvet pair of shoes if you have them around).
6. A matching cardigan set and jeans
For an activity that calls for elevated basics, a cozy cardigan set combined with jeans and clogs is calling your name. If you live somewhere chilly, boots (hello, Ugg Ultra Minis!) will also pull the look together in a pinch.
7. A blazer, jeans, and heels
The perfect time to get use out of that blazer you picked up this year? At any and every holiday outing you've got lined up for you. Combined with heels and jeans, it's a cool (but still elevated) combo that can be made festive with whichever accessories you choose.