We're just a few weeks into the new astrological year, so hopefully, you're feeling the fresh energy by now. While it may still feel like winter in some places, it's officially spring, and a new month means new horoscopes.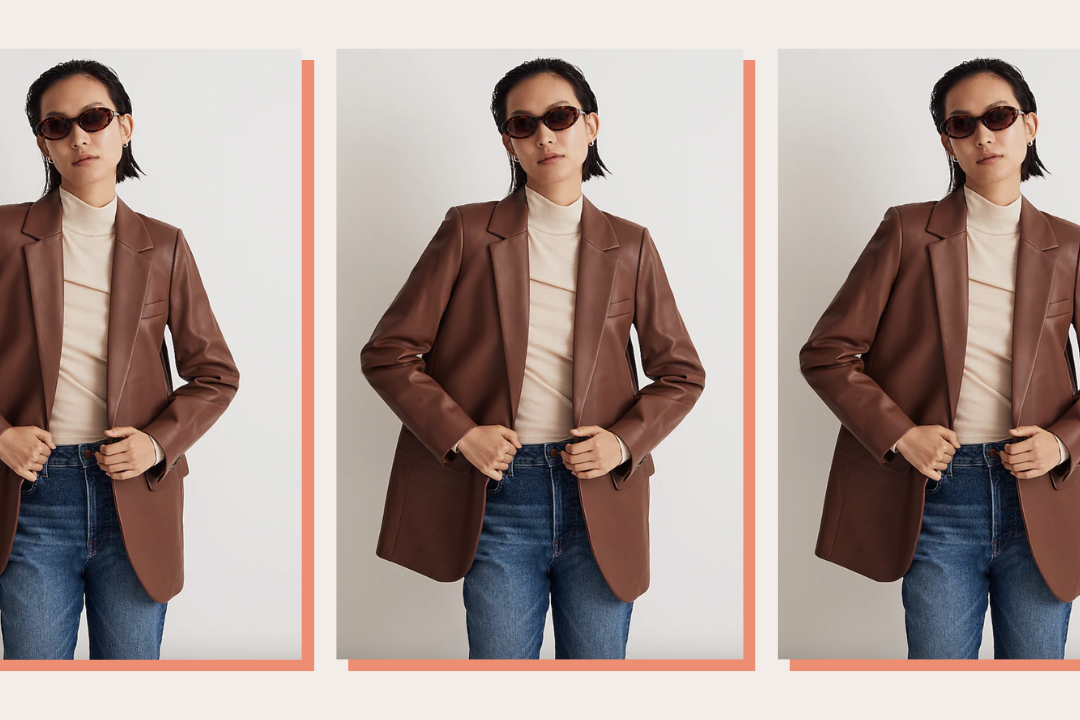 time for your fall wardrobe update!
Everyone will be feeling all the feelings this month, between Aries season, the solar eclipse in Aries, and mercury retrograde. This eclipse is the first one in the Aries/Libra series, so we'll be starting to experience some new energy. Mercury retrograde starts toward the end of the month, but you might feel it during the shadow period, a couple weeks before it actually begins. Want to know what else to expect in April? Here's what you need to know, based on your sign.
The Month at a Glance
April 3: Mercury enters Taurus on April 3. This is good energy to be thoughtful and deliberate about what you say and how you interact with others.
April 6: There's a full moon in Libra on April 6, which is a social way to start the month. You might feel more open to the opinions and views of others, so if you've been putting off any uncomfortable convos, try to get it over with around this time.
April 11: Venus enters Gemini. Everyone might be feeling restless when Venus moves into the air sign, especially when it comes to dating and romance. Cuffing season is over, and people are ready to mingle.
April 20: Taurus season begins on the 20th. And there's a new moon in Aries that happens to also be a solar eclipse.
April 21: Everyone get ready—Mercury retrograde begins on April 21 and lasts through May 14. Remember: You'll start feeling the effects of Mercury retrograde about two weeks before it starts.
Your April 2023 Horoscopes
Since it's the beginning of your season as well as a new astrological year, it's double the new year for you. You might feel like changing up your style, but just make sure you think it through before you decide to chop your hair or get rid of all your clothes, particularly around the eclipse in your sign. Focus on yourself during this time by doing things that you enjoy. And don't be afraid to try new things.
Direct energy toward your mental health during Aries season. As a Taurus, you're already a pro at relaxation. So you should really lean into that right now. Do some journaling or meditation to clear your mind, light calming candles, or try a yoga class. Your season starts on the 20th, so use the first part of the month to chill before all the activity and events of your birthday season begin.
You'll be starting off the month on a social note, which is something you're comfortable with as a Gemini. Reach out to friends you haven't seen in a while to catch up. You might feel extra restless to get out and do things during Aries season. So try not to overbook yourself, and say no to plans when you need to so you don't get overwhelmed. Venus being in your sign will bring you some luck and attention, but you'll be more affected by Mercury retrograde since the planet is your ruler. Be sure to slow things down and double check everything.
If you've been considering a job change, start searching and applying because there's a lot of career energy for you right now during Aries season. You could get a job offer, be given more responsibility at work, or be asked to mentor a new hire. Think about what you want (and don't want) in a new position or what different projects you'd like to work on in your current role. The eclipse in Aries is occurring in the career section of your birth chart. So watch out for any changes or opportunities around that time.
You'll be learning a lot of new things during Aries season. You could be traveling somewhere new and experiencing different cultures and languages. If there's somewhere on your bucket list that you want to check off, now is a good time to start planning your trip. Or if there's a particular subject you're interested in, check out courses in your area or online. If you're not feeling those vibes yet, wait until the Aries eclipse happens—you might have an unexpected work trip come up or have your interest piqued by a new subject.
Aries season will inspire you to take care of your finances. Whether you're sorting out taxes or researching stocks to invest in, you'll be focused on money. Review your budget (or make one) to make sure you're not overspending, and try to cut out any unnecessary expenses. Aside from finances, this is also a good time for you to practice sharing or opening up to the people close to you. Your ruler Mercury goes retrograde on April 21, and you might be feeling a little sluggish or off then and for the few weeks leading up to it. Virgos like to always be busy, but don't feel bad about being unproductive during that time.
As a Libra, you love love, and luckily Aries season is all about relationships for you. Libras also tend to shy away from confrontation. So try to share how you really feel, good or bad, with your significant other or the person you're seeing. If you're dating someone new, have a chat with them to make sure you're on the same page instead of waiting for their lead. There's a full moon in your sign on April 6, and the Aries/Libra eclipses start this month, so prepare for a lot of changes in your love life and life in general.
If you've been neglecting your fitness routine, Aries season is the time to head back to the gym. Even if you just take a daily walk, getting in some kind of movement will make you feel so much better. Take time to power through your to-do list, too. And get all your errands out of the way so you can stop stressing about it. Whatever you do now to workout or organize your life will likely turn into a habit since the Aries and Libra eclipse series will highlight the areas of your chart associated with mental and physical health.
Get creative during Aries season. Pick up an adult coloring book, try a paint and sip event, or go to an art exhibit to let out your inner artist. This is a great time to start a new hobby or get back into an activity that you haven't done in a while. As a Sagittarius, you have a ton of interests. So try to focus on just one thing so you don't get too scattered. With Venus entering Gemini and the Aries solar eclipse, you'll have energy in your love life, too. So put yourself out there to meet people.
You might be moving or considering moving during Aries season, whether it's to a whole new state or just down the block. If you're not planning on moving any time soon, try redecorating or rearranging furniture to refresh your space. This season is great for spending time and reconnecting with family, too. Even if you don't want to change anything about your home right now, the Aries eclipse could bring up something unexpected with your house, so keep an open mind.
The theme of Aries season is communication for you, Aquarius. Finish up any presentations or writing or speaking projects you have because you'll find that ideas and words flow much more easily right now. You could be doing some traveling, too. Whether it's a quick day trip or an excursion to a different country around the full moon in Libra. As an Aquarius, you enjoy learning. So be sure to plan a tour or a visit to a museum during your travels.
You might be reevaluating your priorities at work during Aries season. Think about how you can make the most of your skills and knowledge in your role. Or focus on things you can improve on to make yourself an even more valuable employee. The full moon in Libra will bring up money matters for you, so you might want to consider how you can make more money on the side or how to handle your money better.
More Zodiac Stories for You